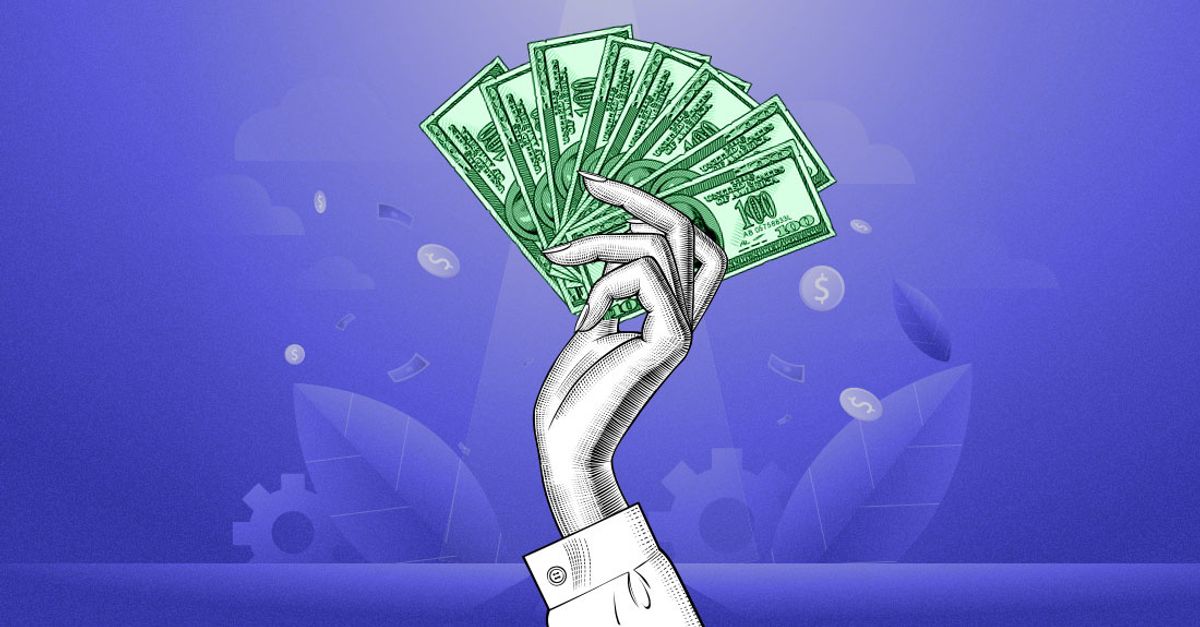 Career Growth and Advice
If you've ever asked yourself, "What is a good salary, really?" while analyzing an offer letter or doing end-of-year accounting to figure out if you should ask for a raise, you are not alone. In fact, a 2017 PayScale study suggests that over two-thirds of working adults don't know the market rate for their role.

---
The good news is that with a logical approach and open-source data—both of which this article will provide—you can figure out what a "good" salary is for you.
A Two-Factor Approach to Analyzing Salaries
Before diving into the data, let's remind ourselves that the answer to "what is a good salary?" is just as subjective as the answers to questions like "who should I end up with?" or "what is the best thing to eat for dinner?" The responses that are right for me may not work for you, and that's okay. (In fact, that's great, as it means we'll probably avoid polygamy charges.)
When analyzing your salary, you need to consider two things: first, whether it meets your needs, and second, whether it's fair.
What Salary Would Meet Your Needs?
The first step in deciding if a salary is good or not is defining what your needs are. Where do you live and how much is your rent? How much do you spend on food? How much debt do you have and how are you planning to pay it off? What do you want to accomplish in life—having children, buying a house, starting a company?—and how much money would you need to be making in order to do that? Fill out a monthly budget and determine what salary (considering local taxes) would meet your needs and goals, and then add on 10-30% as a savings buffer. That's your ideal salary.
If your current salary meets or exceeds that, wonderful—we're off to a good start. If there's a gap between the salary you need and the salary you have, we need to address that first.
Let's say you've come up with $60,000 as your ideal salary, but your current job only pays you $54,000. Does that mean you can go ask your boss for an extra 6k because your lifestyle requires more income? Not in the slightest. Your salary is based on what you bring to work, not on what your life is outside of work. As long as your salary is fair considering your education, experience, and industry—more on that in a minute—asking for more money simply because of your life situation isn't a good way to approach the problem.
What are reasonable approaches? Considering a new industry, leveling up your value at work, or reducing your needs.
If you've determined that 60k is the magic number for you, but salary data aggregation sites like Glassdoor and Indeed show that your field tops out around 55k, maybe it's time to consider making a move to an industry that can better support your needs. Take a look at the Bureau of Labor Statistics' fastest-growing occupations page and see if anything piques your interest. Are you a computer systems analyst (average annual pay: $88,000) who could transition to a job in the field of information security (average annual pay: $98,000)?
If you're not interested in switching fields, think about ways you can increase your value in your current one. Are there additional certifications or trainings you can complete? Can you take on managerial or hiring responsibilities?
The last two ideas were for raising your salary. But could you also reduce your need? Can you find a cheaper apartment or refinance your student loans? Or can you move to a more affordable place? This cost of living calculator can show you how much you'd need to earn to maintain your current standard of living in other places, and if you can find a good-paying job in a much-cheaper city, you may find your salary to go much further.
For instance, let's say you live in New York City and make the median salary for a marketing manager there ($173,000). If you were to move to Raleigh, North Carolina, you'd only need a salary of $72,000 to have the same standard of living, according to the PayScale calculator, but the median salary for that job in that city is $141,000.
Is Your Salary Fair?
Just because you can live off of a given salary doesn't mean that it's fair. To determine whether your salary is competitive considering your level of expertise and industry, look at the following resources:
1) National data for your job title. Start with the Bureau of Labor Statistics, where you can drill into salaries by area (like East Coast versus Midwest) and individual states.
2) Company data. Get one level deeper and look at the Glassdoor data for your company and for their closest competitors. What are they paying people whose responsibility sets are similar to yours?
3) Individual data. Ask your coworkers if they're comfortable sharing their salary ranges to help you benchmark yours. This is especially important for women and people of color to do, since gender and race gaps still persist in salaries.
Make sure you consider education levels and years of experience for different salaries. Someone three years out of a bachelor's may not make the same as someone just starting off, and someone with a graduate degree may make more than someone without.
For example, let's say you're a software developer with four years of experience working in Chicago being paid $62,000 a year. Well, national data says your salary is in the 10th percentile for employees in the greater Chicago area, and Glassdoor data shows that the average salary for your role is closer to $86,000. Your mentor tells you that he made $75,000 when he was four years out of college, with the same experience you have now. If you find yourself in a situation like this, prepare for a salary negotiation and ask for what you deserve.
And Remember

A good salary is dependent on the specific circumstances of your life. Understand what kind of salary you'd need to meet your needs and your goals in life, then utilize data specific to your industry and geographic location to hone in on what would be reasonable, and make adjustments (either by switching jobs or industries, advocating for a salary increase, or reducing your costs) as needed.
From Your Site Articles
Related Articles Around the Web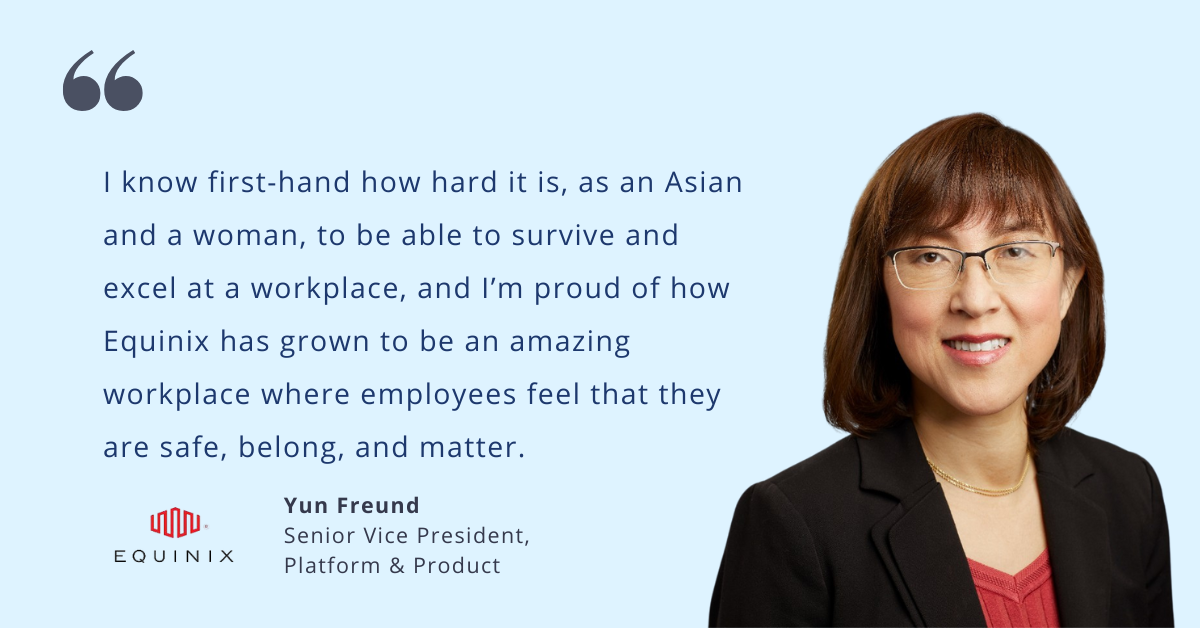 Equinix
Yun Freund considers her background to form the "typical immigrant story" — but sitting down with the SVP of Platform and Product at Equinix, it's clear she's made it her own.
"I came to the United States about 30 years ago with $80 in my pocket. I earned a CS degree from a Beijing university when computer science was new. I was good at math, so that's what I studied," explains Yun.
Fast forward a few decades, and Yun is now running one of the largest organizations at Equinix, a Fortune 500 digital infrastructure company focused on providing an interconnected platform to its global 10k customers. While focusing on external growth — the business has grown nearly 40% since her arrival — Yun has also invested in internal progress, especially when it comes to Equinix's Diversity, Inclusion, and Belonging (DIB) goals.
"I know first-hand how hard it is, as an Asian and a woman, to be able to survive and excel at a workplace, and I'm proud of how Equinix has grown to be an amazing workplace where employees feel that they are safe, belong, and matter," says Yun.
That's not just her opinion. Glassdoor confirms this, having given the company a "best place to work" distinction in 2021, and a special award for best places to work for LGBTQ+ equality list by the Human Rights Campaign Foundation.
We were excited to learn more about Yun's strategies for empowering her team — including her belief that making room for failure is just as important as celebrating success.
The Intersection of Technological Innovation and People Management
Yun first heard about Equinix through a recruiter. Decades into her career in tech leadership, she was looking for a role where she could drive innovation in both technology and people management.
"After many rounds of discussion with our executives, I realized Equinix is a company that's full of potential. It was doing a lot of innovation on interconnected SaaS products and networking products, and I thought I could really help drive, from a culture and process perspective, the company's digital transformation journey," reflects Yun.
Her first order of business? Building a strategy for scaling product development. Yun had long worked at the intersection of engineering and people management, and she embraced the challenge to scale a talent strategy as well as changing the culture.
That resulted in clear growth — not just for Yun's career, as in promotions and new responsibilities, but also in what the company was able to do.
"Helping to cultivate a DevOps culture, move products to the Cloud for high reliability and availability, and build operational excellence for our customers is contributing to us fulfilling our purpose, which is to be the platform where the world comes together, enabling the innovations that enrich our work, life and planet," says Yun.
Diverse Ways of Measuring Impact
Yun doesn't manage her team by the balance sheet alone.
"Improving the bottom line, or operating more efficiently, is just as important as improving the top line, or driving more revenue and more customer adoption," she says. "Sometimes it's not about how we get new products and services out the door, but how we run things more efficiently."
For Equinix, says Yun, that includes committing to becoming carbon-neutral by 2030.
"We're a company that really touches life every day, from online shopping, to sending emails and streaming movies, to smart cars," says Yun. "We want to be doing that sustainably. For example, by using AI and machine learning to lower our power consumption and using green sources of energy."
Yun knows that to drive the most impact, Equinix needs a diverse team. She has partnered with other senior leaders and employee connection groups and started driving a more coherent DIB strategy across the company. She is excited to see the progress and wants to continue the effort in building a diverse and safe workplace for everyone — including by leading through her own example.
3 Key Ways to Empower Your Team
When Yun says that it's important to empower your team, she doesn't mean that you simply transfer the responsibility to your team and call it done. Here's what she does mean:
Embrace failure. "It's easy to say, 'Ah, empowerment. Here's the purpose, go drive impact.' But sometimes it's not all rosy," she says. "The road to empowerment can sometimes be a failure. How do you support your employees along the way? When they fail, you should not blame them. You should be there, on their side, to help them do a retrospective and learn from it."
Show trust via delegation. "Giving your team the opportunity to make their own decisions helps give them a purpose. It shows them they can make a difference. Accountability and ownership will help drive your team to have deeper engagement and commitments, and ultimately deliver results."
Tie individual responsibilities to company OKRs (Objectives, Key Results). "I always communicate to my team that every engineer and individual contributor's work will have an impact on the business, no matter how small that is," says Yun. For example, if an engineer is working on a new digital experience component for the customers, their work will contribute to some kind of business outcome such as, hours saved from many customer support calls or customer satisfaction score improvement, and that in turn drives operational efficiency and customer experience improvement for the whole business. "When employees realize their impact on the business, it elevates their motivation as well as their state of mind."
Looking to join an empowerment-first culture? Check out Equinix's open roles!
READ MORE AND DISCUSS
Show less
Loading...