GET EMAIL UPDATES FROM POWERTOFLY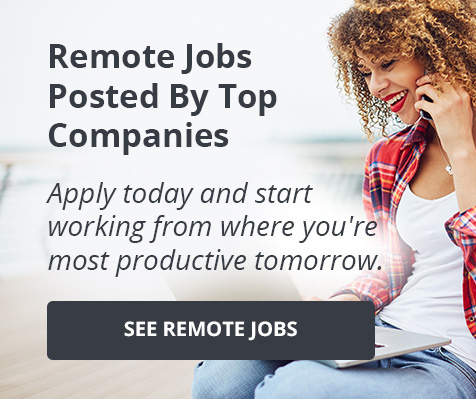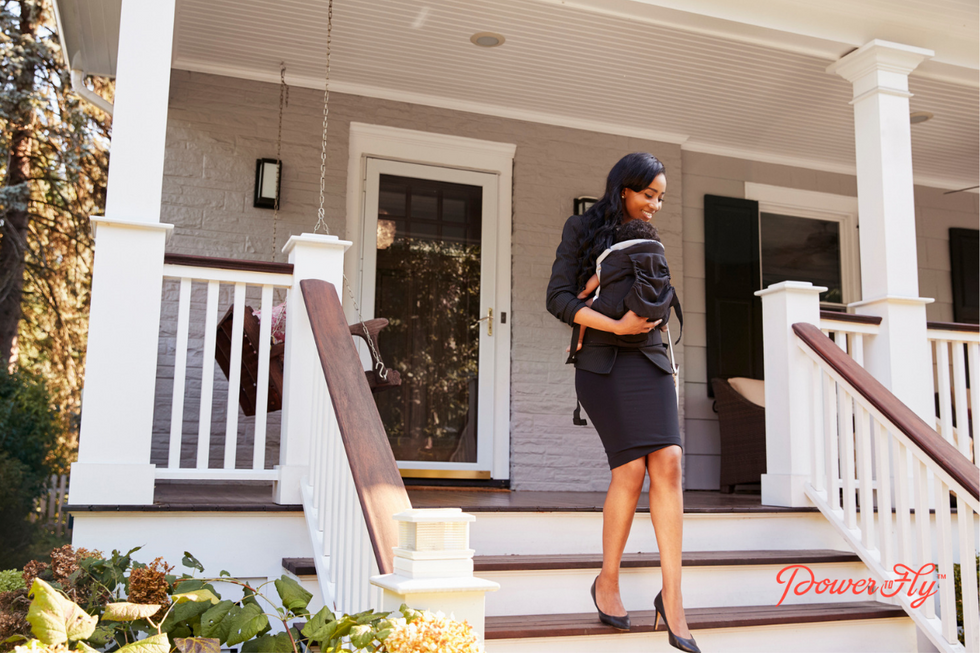 March 19, 2019
popular
Why Companies Offering Childcare Support Are Also Helping To Tackle The Gender Pay Gap
Plus 15 Companies With Childcare Benefits hiring now
Ever since Amazon made headlines earlier this month when parents at the company asked for back up daycare, I've been thinking about the implications of childcare options (or a lack thereof) for working parents.
My boss (a.k.a PowerToFly's kick-butt cofounder Katharine Zaleski) really put it into perspective for me when she spoke with Bloomberg about the importance of childcare support for working women.
---
Because men in the U.S. tend to make more money than women, moms are more likely to stay home when their kids are sick, or to give up their careers all together if the price of childcare isn't affordable. (In some states, annual childcare costs exceed $20,000! Consider how much you'd need to be making pre-tax in order to justify that kind of expense… there are different tax benefits you can take advantage of, but still, it's a lot of money!)
Similarly, employers aren't obligated to pay you if you have to take time off to care for a sick child (though you are guaranteed up to 12 weeks of unpaid leave through FMLA). In these cases, logic would dictate that the spouse making less money stay home to take care of the child…which tends to be the woman.
So, whether it's taking a day off to care for a sick child or pressing pause on their careers all together, women continue to do a larger share of work in the home… and that has serious repercussions for their careers. Although women and men are paid more or less equally at the start of their careers, in their late 20s to mid 30s (a.k.a the childbearing years), the gap starts to widen significantly. And while the gap is most significant for women who choose to have children, studies have shown that the gap widens for women in their late 20s/early 30s who don't have children as well!
This is all indicative of a vicious cycle in which women stay home more often with their children because they're paid less, and companies pay women less because they think they might prioritize their kids over their job… So what can employers do to help break this cycle?
Studies have shown that offering childcare benefits can reduce absenteeism by as much as 30%, and turnover by up to 60%.
As it turns out, however, onsite daycare is a relatively uncommon perk - less than 8% of American companies offer it. And while it would be unfair to expect midsize companies to live up to the daycare perks offered by tech juggernauts like Google and Apple, there are other childcare-related benefits that make a big difference for all working parents, but especially moms, who tend to bear the brunt of childcare responsibilities.
From generous paid parental leave (stay tuned for another post on that soon!), gradual returns to work, paid time off to take care of sick children, and childcare benefits like backup daycare and flexible spending accounts, there's a lot that employers can do to help ease the burden of childcare expectations placed on women.
Because as Katharine says, "women shouldn't have to choose between their children and their careers".
Check out the benefits these 15 companies offer to support working parents' childcare needs!
What childcare benefits mean the most to you? Let us know @powertofly.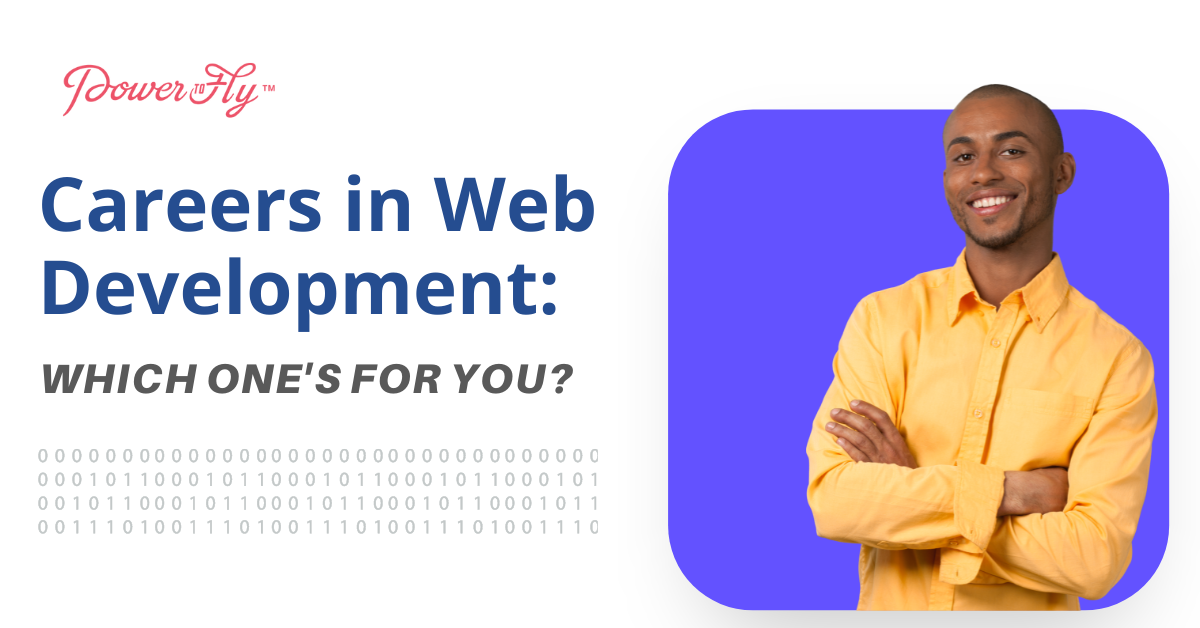 Upskilling and Development
We all have our favorite websites– the ones we frequent, bookmark, and recommend to others. You might even enjoy some website features so much that you've found yourself wondering why they aren't more popular. Or maybe you've experienced times where you were frustrated with a website and wished you could add features or even design your own!
If you've ever found yourself intrigued at the prospect of designing and developing your own websites, then a career as a web developer might be just for you!
As a web developer you would be responsible for coding, designing, optimizing, and maintaining websites. Today, there are over 1.7 billion websites in the world and, in turn, the demand for web developers is on the rise. In order to figure out what kind of web development work best suits you let's start with an introduction to the three main roles in web development that you can choose from.
The Three Types of Web Development Jobs
Front-End Web Development: The Creative Side
Think of front-end development as the décor of a house. The color scheme, furniture, manicured lawns, and overall aesthetic. In terms of a website, front-end development is laser-focused on the appearance of a website and its presentation on different devices. If you're considering a role in front-end development, it's important to learn programming languages such as HTML, CSS, and JavaScript. These three languages go hand-in-hand. HTML allows you to create user interface elements, CSS helps you with stylistic elements, and JavaScript allows you to incorporate online tools and connect your website to back-end functions.
In addition to programming skills, front-end developers need to be detail oriented, creative, willing to keep up with the latest trends in web development, cyber security conscious, and geared toward user-friendly designs. The median salary for a front-end developer can reach well into the $90,000 to $100,000 range.
Back-End Web Development: The Logical Counterpart
While a house can be beautifully decorated, it's incomplete without a solid foundation and efficient infrastructure. Similarly, a well-designed website depends on logical and functional code to power the features of that website. Back-end web development is code-heavy and focused on the specifics of how a website works. If you enjoy the analytical challenge of creating the behind-the-scenes code that powers a website, then back-end development is for you.
Since this role is more code-heavy, it's important that you learn numerous programming languages and understand algorithms and data structures. Some languages that are essential to back-end development are Ruby, Python, SQL, and JavaScript. Back-end developers also ensure that users can successfully retrieve and access data. This requires creating and using APIs (Application Programming Interfaces) which act as messengers that relay data related requests. Additionally, developing the code for the inner workings of a website also requires back-end developers to be conscious of the user interface features designed by front-end developers and to internally mitigate potential security risks. Due to the increased technical aspect of this position, back-end developers normally earn higher salaries than front-end developers. The average median salary for this role is around $118,000 per year.
Full-Stack Web Development: A Little Bit of Everything
A full-stack developer is essentially the Jack (or Jill)-of-all-trades in web development. Full-stack developers need to be knowledgeable about both front-end and back-end roles. This does not necessarily imply that you would need to be an expert in both roles, but you should fully understand the different applications and synergies they each imply. In order to work in this position, you will need to know the programming languages used by front-end and back-end developers. In addition to these languages, full-stack developers also specialize in databases, storage, HTTP, REST, and web architecture.
Full-stack developers are often required to act as liaisons between front-end and back-end developers. Full-stack developers need to be both problem solvers and great communicators. The end goal for a full-stack developer is to ensure that the user's experience is seamless, both on the front-end and on the back-end. In return, you can expect to earn a median salary of $100,000 – $115,000 a year for this role.
Taking the Next Step
Web development is both in-demand and lucrative! All three roles described above contribute to specific aspects of web development and the scope of each one can be customized to the industries and positions you feel best suit you. Regardless of which role you choose, all of them need a foundation in programming.
To gain the programming skills needed in each role, you can enroll in courses or learn independently. Coding bootcamps are a great way to boost your skillset quickly and efficiently.
Click here for some of our highly rated programming bootcamp options! Make sure to check out the discounts available to PowerToFly members.
READ MORE AND DISCUSS
Show less
Loading...