GET EMAIL UPDATES FROM POWERTOFLY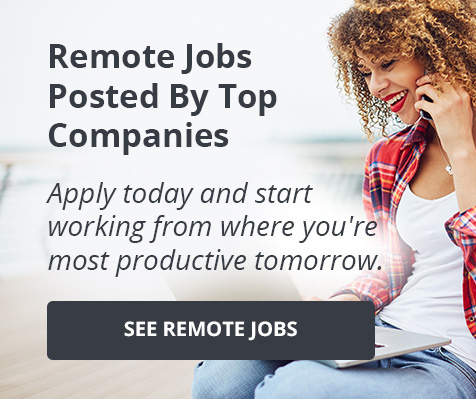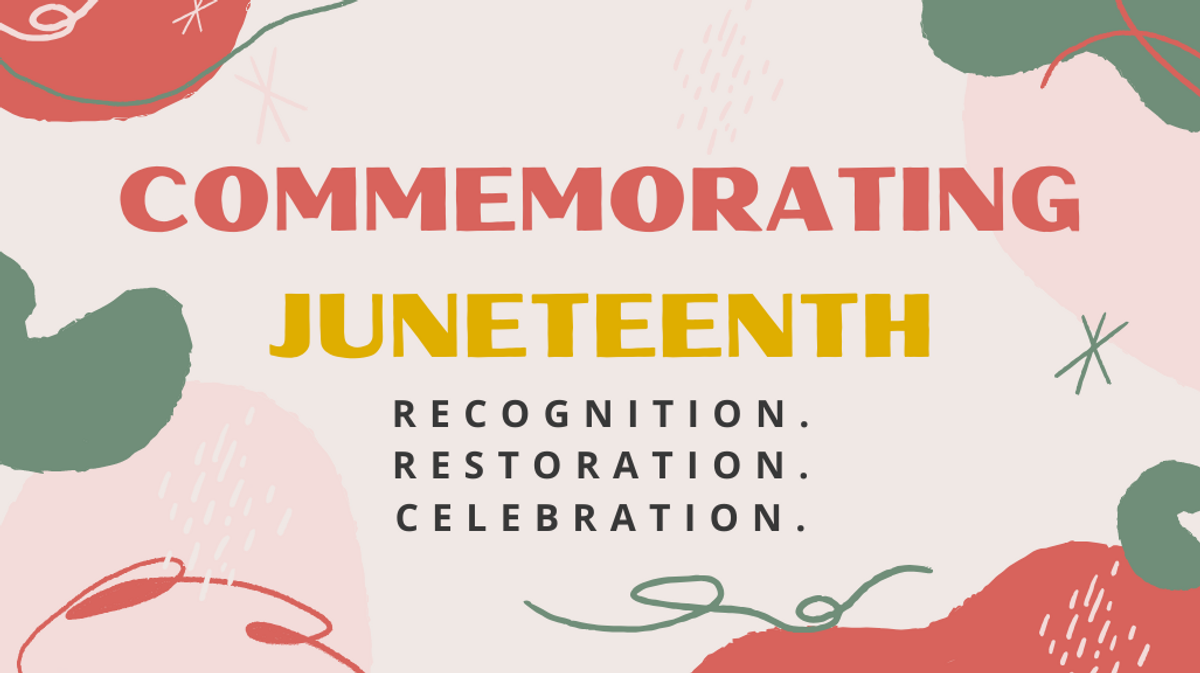 June 17, 2022
Diversity, Equity, and Inclusion
Why Juneteenth Matters — And How Companies Are (And Should Be) Celebrating It
An earlier version of this article was originally published on June 18th, 2020

When did you learn what Juneteenth was?

For many Americans, particularly white Americans or those living outside of Texas, the annual holiday celebrated on June 19th isn't something they know about and certainly isn't something they celebrate. And that's a shame. (I, for one, learned about it several years ago on Twitter; none of my primary, secondary, or post-secondary education included even a mention of the day, and it took the tweets of a Black critic to make me look into what the holiday was and why it should be celebrated.)
---
Many more Americans learned about Juneteenth for the first time in 2020, when the holiday fell on day 20-something of nationwide protests over police brutality and the murders of Black Americans like George Floyd and Breonna Taylor.
No matter when you first learned about the holiday, it's important to understand not only its roots, but why it's so important to celebrate today.

We'll talk about what Juneteenth is and why it matters, and then we'll cover something we care deeply about as an organization committed to Diversity, Equity, Inclusion, and Belonging: why companies should recognize it and how some of them are already doing so.
A Brief History of Juneteenth
Some people understand Juneteenth as the celebration of the end of slavery. But that's not quite it.
Abraham Lincoln issued the Emancipation Proclamation on January 1, 1863. That was technically the day slavery ended in the U.S.
But enslaved people in Texas didn't know that until two and a half years later, on June 19, 1865, when Union General Gordon Granger arrived in Galveston, Texas and told still-enslaved Black people there of their freedom and of the end of the Civil War. (Some historians note that slave masters may have withheld the information from their slaves in order to get another harvest out of them, and others highlight the lack of Union troops in the state to enforce it.)
The day turned into an important holiday for the Black community in Texas and beyond, particularly so after 1872, when a group of Black community leaders bought 10 acres of land in Houston and created Emancipation Park.
Now, big cities—including Atlanta, Washington D.C., and Houston—hold large events, parades, and festivals celebrating the day, and individual families and communities often gather to share food and celebrate.
Juneteenth is currently celebrated as a holiday in 46 states and D.C., though it's not a federal one and comes with no guaranteed time off.
It might be a paid holiday in the future, though, particularly if individual states and companies keep moving to make it so on a smaller scale. The governor of Virginia stated this week that he wanted to propose legislation to make Juneteenth a paid state holiday, and big companies like Twitter, Nike, Postmates, and the NFL have made the day a company holiday.
What Companies Are Doing — And What They Should Be Doing
Before diving in and highlighting what companies are doing, I want to share an important framing, inspired by this LinkedIn post by Aaisha Joseph: no amount of PR-friendly corporate statements or flashy moves will make up for investing the time, effort, and money in pursuing actively anti-racist policies at work.
That means that without a thorough policy review for unfair hiring, evaluation, or promotion policies; without doing a salary analysis and salary adjustments to identify and close the wage gap between Black and white employees; without asking for diverse slates of candidates in your hiring and creating environments for those candidates to succeed and move up the ranks of your organization; and without putting Black employees in leadership positions (and ensuring they're not pushed off the "glass cliff" while doing it), saying you're anti-racist—or celebrating Juneteenth—isn't enough.
It's a start. But we all need to push our companies to keep going long beyond that.
That being said, let's take a look at ways that some companies acknowledged their mistakes and took steps to create more inclusive workplaces by commemorating Juneteenth in 2020:
Reddit made Juneteenth a company-wide day of education and activism, and they're encouraging employees to clear their meetings and instead spend the day engaging meaningfully with Black history.
Amazon is also encouraging employees to cancel meetings and spend the day focused on "online learning opportunities" and "reflection," per CEO Jeff Bezos's memo to staff.
Facebook is taking a similar approach and cancelling all meetings to engage "in conversation about the history, experiences and issues that Black Americans still face."
Adobe is giving employees the day off to focus on reflection and advocacy.
Autodesk, part of a group of companies participating in the #RecoverStronger Initiative has made the day a company-wide holiday
Packet has also made the day a company-wide holiday
PagerDuty is giving employees the day off and asking them to get involved through identified resources focused on giving money, volunteering time, advocating for justice, and educating themselves and others.
Lyft is making Juneteenth a paid holiday now and in the future.
The New York Times is giving employees the day off and giving a flex day off for employees who need to cover news that day.
Many of the above companies have also given money to racial justice-focused organizations, lifted up the voices of their Black employee resource groups, and committed to revising their internal policies and procedures to create a more inclusive workforce.
If you or your company are looking for other ideas of things you can do, consider: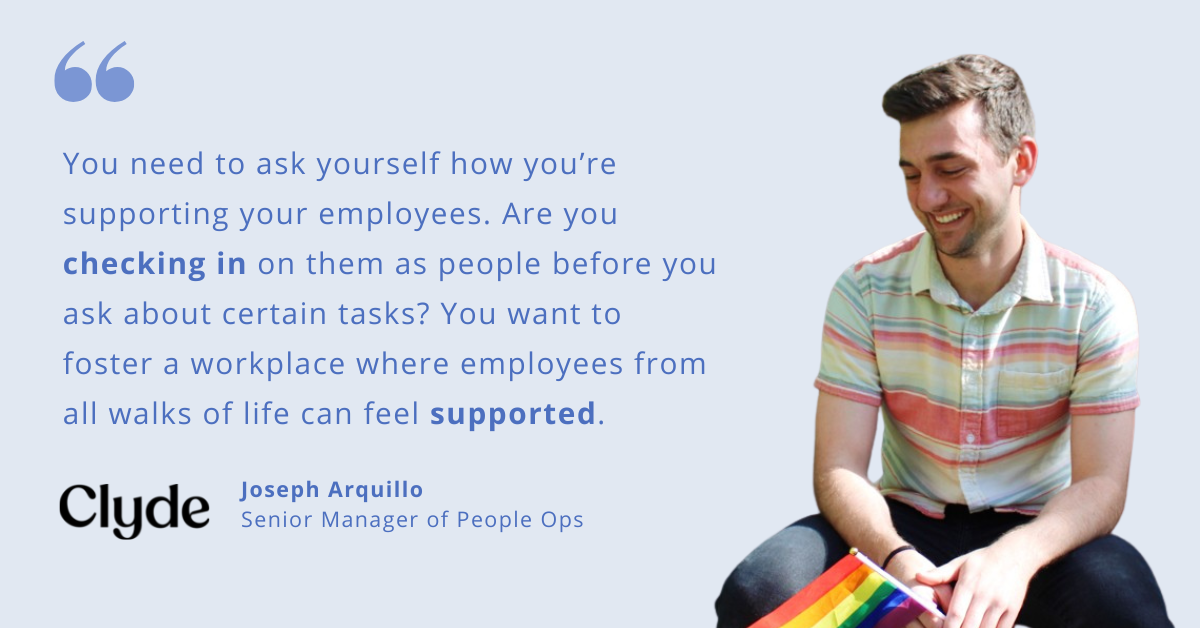 Clyde
Joseph Arquillo doesn't work in Human Resources — he works in People Operations. And the distinction matters.
"It was named 'human resources' because it saw humans as resources, utilized for certain tasks or behaviors. But that's not really what it's about," says Joseph, who is a Senior Manager of People Ops at Clyde.
"Calling it 'people ops' adds back what you lose with 'HR.' My philosophy is that I am there to support you. I am there to work with you, empower you, and enable you so you can be your best self."
For Joseph, a key element of helping employees become their best selves is making sure that the workplace, whether in-person or virtual, is an inclusive space for all. That doesn't happen by accident — it requires a dedicated DEIB strategy and leaders who are committed to asking hard questions of themselves and others.
We sat down with Joseph to hear more about his professional journey, and the practices of leaders who create environments where everyone feels included.
More Than Just a Number
As a college freshman, Joseph planned on sticking with liberal arts when it came to choosing a major. But then he took a class in Boston College's School of Education, and loved its holistic approach to applied psychology.
This inspired him to switch his major to psychology and human development, and select minors in political science, and management and leadership, where he enjoyed learning about organizational psychology.
After graduation, he explored the consulting space to put theory into practice, but found out during an internship at a multinational consulting firm that finance or accounting weren't the places he wanted to build his career.
"Since Big Four companies have 250,000 employees, you become just a number," he says of the experience. "It wasn't my cup of tea. Too corporatized."
That kicked off Joseph's interest in startups.
"It's always fun to get in the weeds! One thing that's very interesting to me is a challenge," he says. "When you're helping a company like Clyde grow and scale, joining when they're at a Series B and helping them get to the next level, you really get to focus on the interaction between people, process, and product," explains Joseph. "You need to hire the right people to work towards increasing efficiencies in all areas, but also make sure that we're enabling them to create a strong product."
6 Keys To Building Inclusive Spaces as a Leader
Across the different industries and companies that Joseph has worked in, he's identified the behaviors that create truly inclusive environments — as well as those that discourage them.
Here's what he's seen:
First, recognize your own privilege. "If you're a man, you have privilege, even if you're a gay male. If you are a white woman, you have racial privilege. It's really important that you're cognizant while you interact with somebody how they might interpret the interaction based on your identity."
Leaders should always speak last. This is important always, but especially in in-person spaces, where it might seem even more nerve-wracking to speak up in a crowd, says Joseph. "You want to make sure you're creating that space for employees who aren't as senior to feel comfortable voicing their thoughts."
And, leaders should use check-ins liberally. "You need to ask yourself how you're supporting your employees. Are you checking in on them as people before you ask about certain tasks? You want to foster a workplace where employees from all walks of life can feel supported," he says.
DEIB isn't just about adding new initiatives — sometimes it's about removing barriers. "You need to remove unnecessary bias," explains Joseph. "That can mean making sure you have appropriate policies and practices that don't hinder people depending on who they are or where they live."
Maximizing participation requires planning with a diversity lens. Joseph has helped the Clyde team gather together and bond as a group. Along the way, he's been careful to consider physical and psychological safety for everyone involved. "For instance, if you're doing an event, do you have someone who's not drinking? Have you set up the environment for people who might have a physical disability, or carefully planned the flow of activities for people who might be neurodivergent?"
Saying you want to be better isn't enough — articulate actions you will take. "Pride is a great example," explains Joseph. "Yes, June is a time to celebrate. But it's also a time to march. And beyond that, how do you show up and celebrate with the LGBTQIA+ community throughout the year?"
Embracing the Unknown
If you visit Joseph's LinkedIn profile, you'll see his personal motto: "Without challenge, change, and a bunch of unknowns, it's no fun."
That belief has led him to study what he's passionate about, to take on new and exciting roles at growing startups, and now, at Clyde, to help formalize what world-class people operations looks like at a fast-growing company.
"I view myself as a connector that really empowers people, challenges teams, and helps drive us towards what I consider to be an improved future," he says. "I feel like it's my responsibility to be the chief advocate for each of our employees, and remove any barriers in the way of their growth."
Want to learn more about what opportunities Clyde offers? Check out their open roles!
READ MORE AND DISCUSS
Show less
Loading...