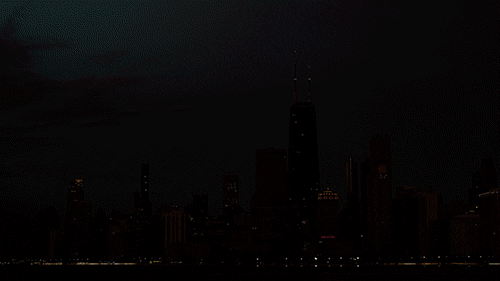 Resources for Women
I'm still not sure billionaires should exist. But if they do, I think they should invest lots of money in righting some of the gender-based inequalities that capitalism—you know, that system that let them become billionaires in the first place—supports. Like systematically locking women out of tech jobs and VC funding for startups.
---
Therefore, I'm very much into Melinda Gates pledging $1 billion towards "expanding women's power and influence" over the next decade, starting with a $50 million investment in Chicago and two yet-to-be-disclosed cities to develop inclusive tech hubs and support women in tech.

Specific areas of investment will include:
Partnering with Break Through Tech to increase the number of women graduating from American universities with computer science degrees, starting with the University of Illinois at Chicago
Working with SecondMuse to align startups and investors focused on funding women entrepreneurs
Pivotal Ventures, Gates's company focused on finding innovative solutions to problems affecting U.S. women and families, launched the Gender Equality in Tech (GET) Cities project this week, highlighting some strong-emotion-inducing statistics on their new website:
We are still 208 years away from gender equality in the U.S. (cue: rage)
The percentage of women getting computing degrees actually decreased through the early 2000s, resulting in a 2011 low of 16% and not growing past 19% since (cue: frustration)
Achieving gender equality in tech would be worth $320-390 billion dollars in total market value (cue: hope, followed by me breaking my piggy bank and sending its contents to all the women in Computer Science 101)
Chicago was chosen as the first GET City because of its developing tech and VC scene, and its pool of diverse talent, said Pivotal Ventures.
Gates's investment purposefully focuses on metropolitan hubs outside of the top five tech cities—Boston, San Francisco, San Jose, Seattle, and San Diego—and comes in the form of money invested in local efforts and encouragement for other funders to follow suit.
While the next two cities won't be announced for a while, Pivotal Ventures did share their rubric, which includes:
current and future sources of diverse talent to computing degree programs and industry
access to capital
strength of local business and employer community
and the regulatory and political environment
I'm taking bets on what cities will be next. Maybe Detroit, another affordable, diverse Midwestern city with its own share of startup buzz? Denver or Salt Lake City, western hubs with lots of tech investment? Atlanta, mecca of talented new grads and creativity?
We'll have to wait and see.
For now, Pivotal Ventures will keep building infrastructure in Chicago and learning what works well and doesn't, moving quickly as they go. Gates shared in a Time op-ed at the end of last year that she wanted to build on the #MeToo movement before it became a thing of the past:
"Here's what keeps me up at night: I imagine waking up one morning to find that the country has moved on. That the media has stopped reporting on systemic inequalities. That diversity remains something companies talk about instead of prioritizing. That all of this energy and attention has amounted to a temporary swell instead of a sea change.
There is too much at stake to allow that to happen. Too many people—women and men—have worked too hard to get us this far. And there are too many possible solutions we haven't tried yet.
That's why, over the next ten years, I am committing $1 billion to expanding women's power and influence in the United States."
This first $50 million investment is part of Gates's overall pledge, which will go towards creating more pipelines for women in tech and other major sectors like media and public office; fighting barriers to women's professional advancement like sexual harassment and insufficient childcare options; and putting pressure on companies and organizations in need of reform by providing more data on the experiences of women and especially women of color.
----
Which cities do you think should be next? Let us know in the comments!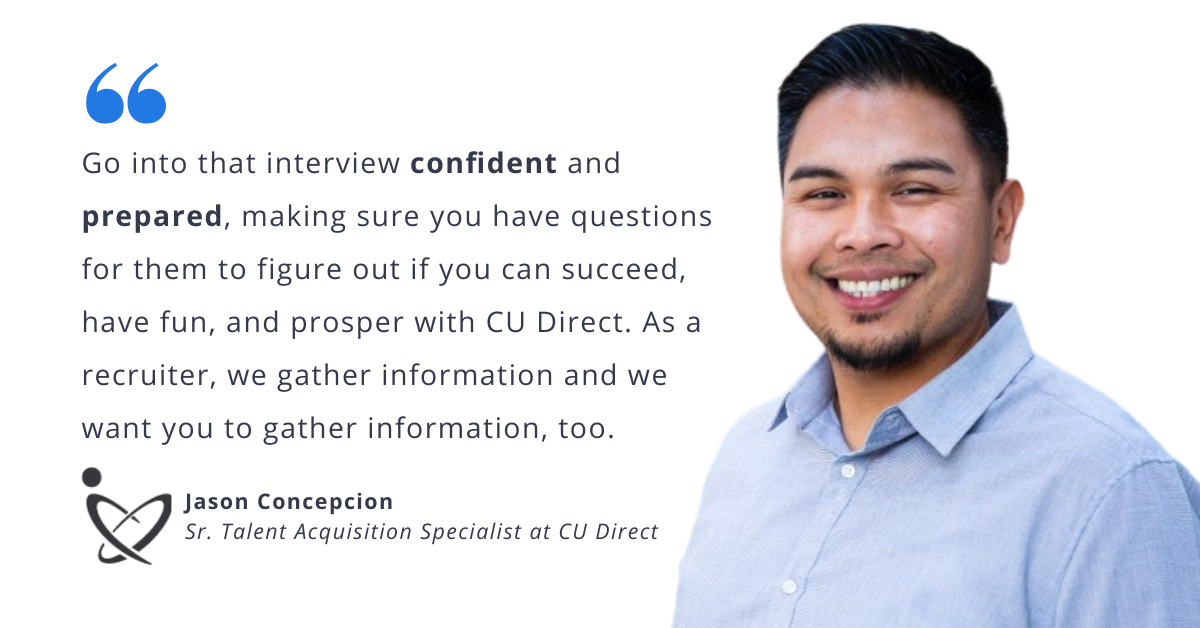 CU Direct
Jason Concepcion is a Sr. Talent Acquisition Specialist at CU Direct, a technology leader that delivers lending solutions to financial institutions, auto dealers, retailers, and medical providers nationwide. As a progressive company that looks for the best diverse talent, CU Direct prides themselves on seeking and taking care of their employees.
We sat down with Jason to learn about CU Direct's hiring process. Keep reading for his top 6 tips to put into practice when interviewing with CU Direct.
Tip # 1 Do Your Research
While it may seem obvious, learning about the company you're interviewing for is crucial. "Before the interview, do some research on CU Direct, our products and services, and even our subsidiary companies," says Jason. Doing the research will show the interviewer that you are highly interested and that "you did your due diligence in getting to know the company." Check out their About page to get to know CU Direct and its various projects.
Tip #2 Ask Questions
It's important to be transparent from the first point of contact with the company, which means asking questions to clarify and gain more information. Jason suggests, "when talking to the recruiter, ask questions. Go into that interview confident and prepared, making sure you have questions for them to figure out if you can succeed, have fun, and prosper with CU Direct. As a recruiter, we gather information and we want you to gather information, too."
Tip #3 Take Your Time
Pace yourself in the interview. Jason explains that "it's okay to pause, regroup, and answer questions. When asked about your experiences, taking your time will allow you to think of the situation, how you solved it, and what was the outcome."
Tip #4 Ask Yourself, 'What Do I Want to Do?'
Take inventory of what you have accomplished or learned in your professional trajectory so far. "We're not just looking for what you've done, but we are also looking for what you can do and what you want to do," says Jason. He believes that "those things are just as important as what you've done in the past. Your drive and determination will show us where you want to go and ideally, that will organically align with the positions we have here at our company."
Tip #5 Understand the Job Description
With your resume in hand, consider what experiences best align with the job description. "Valuable work experience can be found almost anywhere. It can come from your first job or it can come from your most recent job," Jason explains. Whatever small or short experience you have that matches the job description is worth mentioning and explaining, depending on the job you are applying for. Jason explains, "a good understanding of the job description you're going for, and related positions within the company will give you a greater insight as to what we're looking for and what you want to highlight or present in regards to this role."
Tip #6 Don't Be Afraid to Get Personal
One way to stand out in the interview process is to show that you'll be a good values fit, so intentionality throughout, and after, the interview can go a long way. Jason suggests sending a thank you email after the interview. "This will make sure that you stand out in front of thousands of applicants," he says. "Don't make it generic, tailor the message including details mentioned in the interview, this will show the person that you were completely engaged throughout the interview."
CU Direct's personal and careful recruitment process is a reflection of their fun and innovative atmosphere, their value of team members, and commitment to growth. They offer several benefits to their employees, such as a flexible working environment, paid time off, 401k match, college tuition reimbursement, and an exciting company culture. Because of this, they want to make sure people are treated with the same kindness and positivity from the start. As Jason reiterates: "We want to make sure you are prepared and ready for each step of this process, from interviewing, to asking questions, and to possibly onboard in the future," says Jason.
Are you interested to find out more about working at CU Direct? Check out their
openings
here!
READ MORE AND DISCUSS
Show less
Loading...