GET EMAIL UPDATES FROM POWERTOFLY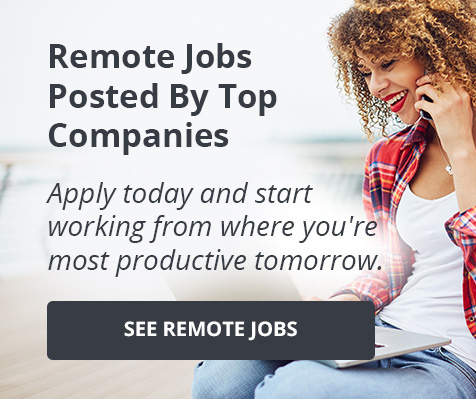 January 10, 2017
Talent Sourcing Trends
How Women Fared As Obama Grew Jobs
The final Obama administration jobs report, released last Friday, marked 75 consecutive months of growth for American workers, but much work remains, especially for women's employment. Positive numbers abound for the general public, unless you believe President-Elect Trump's lines that nothing good happened on the hiring front under Obama. Obama's jobs report may paint a rosy picture, yet it excludes the fact that working women are still struggling in three key areas: the gender pay gap, affordable child care and effectively matching opportunity with skill.
---
First, the good news.
According to the report, 156,000 jobs were created in December 2016, a final contribution to the tally of just over two million jobs added throughout 2016. While the number keeps positive momentum heading in the right direction, unemployment did increase by .1% to 4.7%. Job growth also missed the projected mark, as leading economist's held expectations of 183,000 jobs being added in December.
Two million jobs certainly sounds like a lot, but one way to quantify these results are to put them in historical perspective: the U.S. labor market faced record-high unemployment when Obama took office in 2009, the highest since the recession in the early '80s. The month Obama was inaugurated in January 2009, the economy lost 791,000 jobs. By December 2016, the U.S. experienced 75 consecutive months of job growth, adding about 11 million jobs during that time.
Wages have also grown. For example, in 2016, average hourly wages rose by $1.24, from $24.76 in January to a high of $26.00 in December. That's the most growth we've had since the height of the recession in 2009.
Now, the bad news.
While jobs and wages increased, labor-force participation dropped in December 2016; 38% of workers identified as being able to work elected not to. That rate only improved by about .6% over the past eight years.
While the historical perspective paints one of resounding economic recovery, when reading the jobs report, three troubling issues come to mind, including the reduction in labor-force participation. While many claim the past eight years have been the job growth era, has this really been the job growth era for working women?
If wages have grown over the past eight years, why are we not making any improvements in pay inequality, especially as related to gender? American women are being paid $.80 to the $1.00 men are earning for performing the same work. There hasn't been any real movement on closing the pay gap since 2007.

Can the drop in labor-force participation be linked to the troubling disdain American industry has for American families, as proven by inflexible workplace policies as well as the growing expense of childcare? While half of these non-participants can be linked to retiring baby boomers, the other half are in the 25–55 age group, many of whom may very likely be parents.

The American workforce lacks the technical skills necessary to fill the demands of American industry. Simply put: we don't have the right people with the right education or proficiencies to fill the right jobs. A recent ADP study found that 80% of employers believe their top challenges stem from a shortage of skilled labor. Or — perhaps companies are not recruiting efficiently, or haven't set proper policies to attract diverse talent?
At PowerToFly, the fastest growing platform to connect skilled women with companies that value their employees both in and out of the office, we deal with these issues everyday. That's why we only work with organizations that share our pledge and work in tandem with us to make the situation better for working women across the U.S.
Let's make tomorrow better. Together, we can change the world.
popular
According to a recent study, anti-Asian hate crimes have risen 150% since the pandemic started. But these acts of violence are not new — they are part of a much larger history of anti-Asian racism and violence in the U.S.
That makes celebrating Asian American and Pacific Islander Heritage Month (which was named a month-long celebration in May by Congress in 1992 "to coincide with two important milestones in Asian/Pacific American history: the arrival in the United States of the first Japanese immigrants on May 7, 1843 and contributions of Chinese workers to the building of the transcontinental railroad, completed May 10, 1869") this year all the more important.
As we reflect on recent events and how they fit into a much larger history of discrimination, we're also taking time to celebrate and acknowledge the many achievements of the AAPI community.
We asked several of our partner companies what they're doing to honor AAPI Heritage Month at work, and we were inspired by the range of responses, covering everything from campaigns to #StopAsianHate to educational events on AAPI history.
Here's what they're doing, in their own words:
READ MORE AND DISCUSS
Show less
Loading...