GET EMAIL UPDATES FROM POWERTOFLY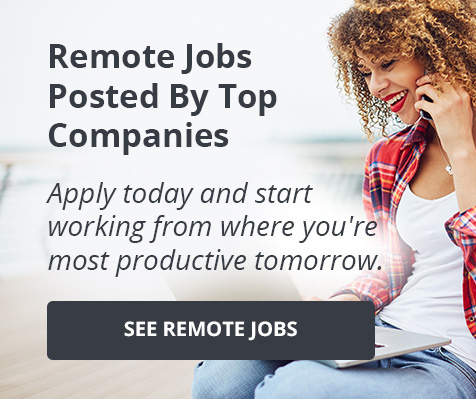 January 24, 2018
In Person Events
Free Women In Tech Events: My Top Dos
What's coming in 2018 and how to do it right.
Last May PowerToFly started throwing in-person events for women in tech and across digital. We were already doing virtual events and webinars, but it only seemed natural to ramp up live meetups for our community that reaches over 12 million women.
We've now held over thirty events, and needless to say, learned a ton about what works for a women in tech event and what doesn't. I'll summarize a few key points here so that employers can know how to throw events, and women in tech can know what they should expect from an event.
If you're looking for a list of free women in tech events then bookmark PowerToFly's Women in Tech Events list that's constantly updated (most of these events are password protected, so please email talentgrowth@powertofly.com if you want to be included). We do have events in there that aren't tech focused - sales meetups, webinars for employers and a lot more.
Another great resource for women in tech events is MeetUp. You can search for events in your area or globally. Not all the events are free like PowerToFly's are. So dig through and see what you can get. The same goes for Eventbrite's list of women in tech events. Some are free, many are not. So if you're looking for free women in tech events then I can't stress how much you'll want to save our PowerToFly list.
Dos for Throwing a Women in Tech Event
Do - Be transparent about how your company is creating a more inclusive environment.
Companies have a long way to go on this front. Don't pretend you're perfect. No one is - yet. I love this example of an interview I conducted around an event for Dow Jones with one of their Senior Engineers who they hired at nine months pregnant.


Do cut the sales-y talk. Use real examples.

Women want to see what you're building - they want to look at code or hear the stories around a product. They don't want to be pitched on why your company is so great. A good example of this is from an event we recently did with Amazon where we got an inside look into the challenges of building Amazon food. The presenter was a woman, with two children, who fielded questions Amazon food's code-base along with whether she takes her kid to his doctor's appointments every time. You'll have to come to an event to learn about Amazon's code base because that conversation was off the record, but when it comes to taking kids to the doctor in the middle of a workday, yes, the developer told the room that she does it frequently. (Obviously she picks up her unfinished work later in the day, post appointment).
PowerToFly is running a series of women in tech events with Amazon in the Seattle area this winter. If any Seattle women in tech want to join us then follow Amazon for updates here.
Do Feature women and their stories
Not every company needs to feature a panel that has stories like Mona's (scroll up to the video if you want a refresher on who I'm referring to). Panels with women - and men - on them that can articulate what it means to thrive at a company without having to sacrifice one's personal life are key. We did an Austin women in tech event for Homeaway with a line up that included men, women and even the CEO of Expedia. The panel was all women, but as you can see from our write up about this Austin women in tech event there was a strong mix of stories. Another one of my favorite panels was with Dow Jones. We had a mix of women on there who could speak to feeling they belonged despite disabilities, sexual orientation, parenting duties and more. I've pasted a photo in of that women in tech event from this past summer.
Do Include hiring managers (no matter their gender)
Don't throw a women in tech event that only has women. Men make most of the hiring decisions - we need them included at these events. Our Phoenix women in tech event with American Express was a perfect example of how important it is to have hiring managers mix with women in tech. If you don't get hiring managers at these events, then they're not meeting women in tech, and women in tech are not meeting them. The event will feel like another - check the box - recruiting gig.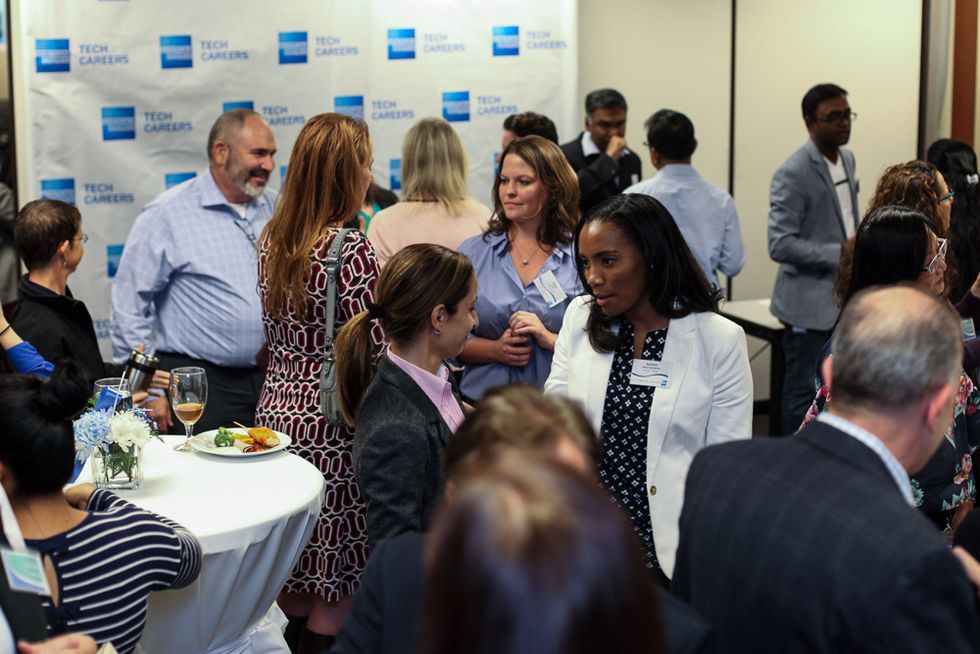 American Express Tech VP's mingling with Phoenix women in tech
Do Follow up

If you're looking to make hires then don't wait to contact women in tech you've brought to your event. Women in tech are in demand. Just look at all the companies trying to hire more women in tech in 2018. And if you want more stats on how diversity is a priority for top companies, then check out LinkedIn's 2018 hiring trends report.
Need more inspiration of what a good women in tech event looks like? I've pasted in some photos from our PowerToFly Instagram account. Keep scrolling.
Are you looking for women in Tech Events in 2018?
Here's PowerToFly's entire line up through March 2018.
I'll be building out a list for specific women in tech events for -
Women in Tech Events Bay Area
Women in Tech Events NYC
Women in Tech Events Seattle
Women in Tech Austin Events
Related Articles Around the Web
Talent
10 Full-Time Roles You Can Do Remotely! [Updated Sept 2021]
[This article was updated September 20, 2021]
Work-from-home jobs sometimes get a bad reputation: low pay, repetitive work, micromanagement... the list goes on. But if one good thing has come out of 2020, it's that it's redefined working from home. Remote work has come a long way, and the opportunities to work from home in 2021 are more promising than ever before.
If you're like me, and freelance, task-oriented remote jobs like article writing, data entry, transcription, or professional survey taking (yep, that exists), aren't your thing - don't worry. There are more full-time remote opportunities than ever before that offer you the freedom to manage your own time, the security of consistent monthly income, the support of a team, and the promise of growth. In fact, we've got close to 5,000 on PowerToFly.
So, if you're looking for a remote opportunity in 2021 that will push you to develop professionally, look no further than our list of the 10 best work-from-home jobs. And by best, we mean fun, challenging roles that will help you grow, while making a respectable income.
All the jobs listed have average salaries between 45 and 119k, and have average or higher-than-average growth potential (based off of the U.S. Bureau of Labor Statistics' predictions for growth from 2018 to 2028 and/or LinkedIn's 2020 Emerging Jobs Report).
10 Best Work-From-Home (Remote) Jobs for 2021
Jobs sorted from highest to lowest average salary. (Salary data taken from ZipRecruiter, Glassdoor, LinkedIn, and/or the U.S. BLS depending on availability and specificity to remote roles.)
-----

Interested in one of the roles above? Check out these resources for landing your dream remote job and get ready to reap the full benefits of remote work in 2021 - doing what you like, where you like. Good luck!
[A version of this article was originally published on Dec. 19, 2018]

READ MORE AND DISCUSS
Show less
Loading...