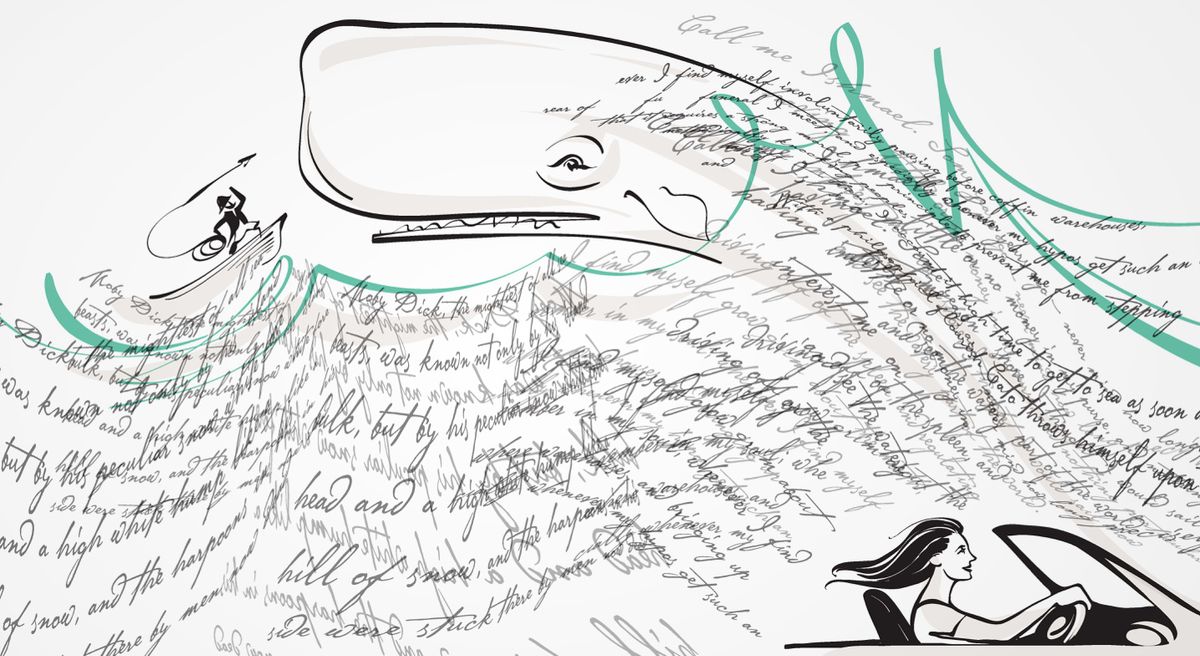 Audible
Her dyslexia led Audible's own Lauren Benton to a love of audiobooks—and her dream job.
Below is an article originally written by Lauren Benton, of PowerToFly Partner Audible. Go Audible's Page on PowerToFly to see their open positions and learn more.
How do you tell a 9-year-old that she has dyslexia? I don't remember how my mom explained it to me. What I doremember about that day is that I was given a gift. No, this is not where I am going to tell you about how dyslexia has shaped me into the person I am today. (I am saving that for the second paragraph.) My mom gave me the first gift, a stuffed troll doll dressed up in a bat costume. It has blue eyes, green hair, and a black and purple bat costume on. I still have it.
Now I will tell you about the second gift, dyslexia. Being in special English classes until 6th grade, taking Hooked on Phonics for two years, always messing up when reading or writing the characters b, d, p, q, 6, or 9, and almost failing my driver's license test at 16 because I kept turning left when I was told to go right — none of that was a gift. My gifts are my strong public speaking skills, creativity, the ability to laugh, and to forgive small mistakes. Most importantly, dyslexia introduced me to the audiobook.
She said, "Stop telling us about it … and do it." And in a moment, my world changed.

Dyslexia makes reading challenging for me. As much as I loved stories, in school, I always steered away from English and History courses that involved intensive reading lists. For one course, I found myself with 48 hours and more than half of The Grapes of Wrath left to read before a deadline. The Grapes of Wrath is almost 500 pages long, and at my reading pace, completing the book on time was an impossible task. I don't remember how I got the idea, but I ended up at the library and brought home two shoebox-sized boxes of cassette tapes. My first audiobook.
---
Here comes the swelling of the background music and that ethereal moment in my story where my life is changed forever. The burden of sounding out the words was gone. I was relieved of the frustration and pressure I felt reading, and I was free to enjoy the story. My imagination was consumed with Steinbeck's vivid descriptions of dust and light — all wrapped up in an unforgettable story. I brought my Walkman outside. I did laundry, cleaned my room, and painted my toenails. "Reading" was no longer a laborious chore — it had suddenly become fun and productive.
Fast forward to post-college, when I got my first iPod and downloaded my first audiobooks. I trained for a marathon and literally raced through Moby Dick. I took an outside sales job that required me to drive 4-6 hours each day. The travel quickly became my favorite part of the job, because I filled the time listening to audiobooks. You should have seen the looks I got from the drivers next to me when I was sitting in Chicago summer traffic with the windows down, listening to Fifty Shades of Grey, as Anastasia and Christian went at it in the Red Room. I can still vividly remember what stoplight I was at when Hester Prynne was made to wear that scarlet letter, and what parking lot I was in when I finished listening to (and immediately restarted) The Fault in our Stars.
I listened to everything: Wall Street Journal in the morning, business and sales books during the day, and fiction on the way home. I would ask my customers what they were reading and then would listen to the entire audiobook by the time I met them again later that week. I went from avoiding books to being an audiobookworm who started referencing books in nearly every conversation I had.
Audiobooks allow me to fit so much more learning and exploring into my day. Not only do I listen when I shower, drive, fly, run, shop, and fall asleep, but I listen to almost all of my audiobooks at a 2x or 3x narration speed. Try reading a book that fast!
My passion for audiobooks comes out in almost every conversation I have. Two years ago, I was (once again) singing the format's praises by the poolside on a vacation, when my best friend Della interrupted me, joking that I should be paid for being a walking advertisement. She said, "Stop telling us about it … and do it." And in a moment, my world changed. I needed to get a job selling audiobooks.
As fate would have it, at the time I was listening to Brad Stone's The Everything Store, a great title on the rise of Amazon and a close look at its unique corporate culture. The world depicted in the book inspired me to apply to work at Audible, an Amazon subsidiary. Through listening to the audiobook, I'd learned that at Amazon, new ideas are pitched through "press releases from the future," a future where the proposed new idea has been launched successfully. I had a new idea for Audible, and I wrote up my future press release and emailed it to Audible employees that I'd stalked on LinkedIn. I called and left voicemails and kept following up. The first time that one of the Audible employees returned my call, I was at the airport and missed it! I did not put my phone down again for a week, hoping the employee would call again. Audible eventually invited me to interview for their Business Development team, and now here I am, surrounded by a team of people who share my passion. My favorite part of the job is, still, listening to audiobooks — and Audible's library of more than 180,000 titles is, for me, heaven.
Let's bring this story full circle: I am writing this in February of 2016. It has been 22 years since that fateful day when my mom gave me that troll doll. I can only imagine how worried she was then for how her daughter's education and life would be impacted by dyslexia. Little did she know that one day I would retell the events of that fateful afternoon in a blog post, while working at my dream job … and thanking my dyslexia (and her) for helping to get me here.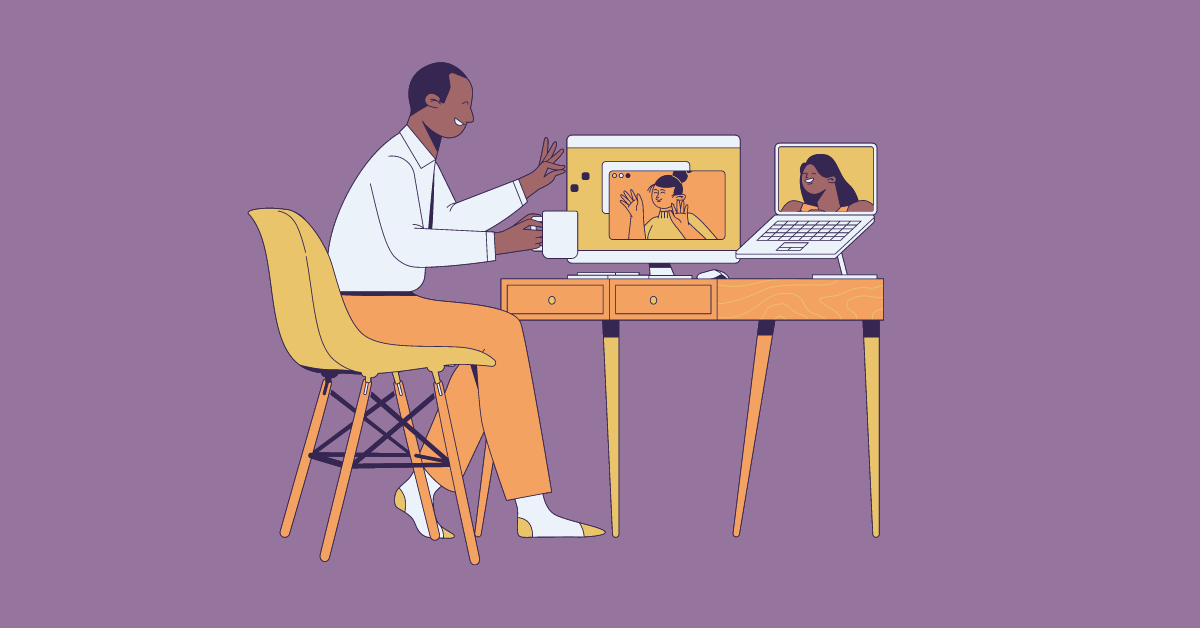 Upskilling and Development
As a result of the COVID-19 pandemic, millions of workers have turned to remote work. Before the pandemic in 2019, 22% of employers offered at least some remote work. Now in 2022, that percentage nearly doubled to 40%. The shift to remote work has become beneficial for me and many of my friends who are recent college grads starting their careers. It's allowed us to dictate our own time and save money from commuting, spend more time with loved ones at home, and have the flexibility to travel and build connections from anywhere. Remote working has also changed how people network for jobs. We have more options now.

Since remote networking is so new, it can be challenging to understand how to do it effectively. Read on to learn my top tips for networking for a remote job.
1. Connect with your high school or college.
The schools you went to want to see you succeed! Connect with old professors, classmates, or alumni on social platforms like PowerToFly or LinkedIn. You can find connections through sports teams, clubs, or topics of interest that will help you build stronger relationships. Don't be afraid to ask them for advice, mentorship, or even introductions.
2. Join a class!
Have you ever had a hobby that you never had the chance to pursue? Coding? Running? Painting? It's never too late to learn something new. Plus, spending time doing what you love will introduce you to other people who love the same thing. Not only will this help expand your social circle, it can also help your career! Once you feel comfortable, talk to your classmates about your work, and ask them about theirs. The perk of classes like these is that you will build relationships with people from all different career backgrounds which will help you determine your career path, especially if you are looking for a mid-career pivot.
3. Register for the Early Career Summit.
My friends and I are very excited to join PowerToFly's Early Career Summit this fall to meet the inspiring founders and CEOs of incredibly impactful companies. This is a great opportunity to get useful tips and learn about different perspectives, professions, and topics that you may be interested in.
4. Attend a virtual job fair and connect with leaders who inspire you.
Job fairs are great for meeting people who can be helpful because everyone attending is there to network! Job fairs at PowerToFly are a great place to meet hiring managers and recruiters from our sponsoring companies. If you come prepared with a resume it is an opportunity to make a great first impression with a company. After the virtual job fair, remember to connect with the people who stuck out to you and introduce yourself on PowerToFly or LinkedIn. Make sure to tell the recruiter who you are, and highlight what stood out to you about their talk.
5. Offer to help.
People really value your help (when it's needed). If you know someone in your network looking to hire a web designer and you know a great place to find one, don't be afraid to make the connection! If you see a job opening that would be great for someone in your network, let them know! Helping people in this way will help build your trust and credibility.
Remote networking has its differences from in-person networking, but it has never been easier to have access to social platforms that can help create connections. It will take some creativity and hard work, but once you have the appropriate mindset the options are endless.
READ MORE AND DISCUSS
Show less
Loading...