GET EMAIL UPDATES FROM POWERTOFLY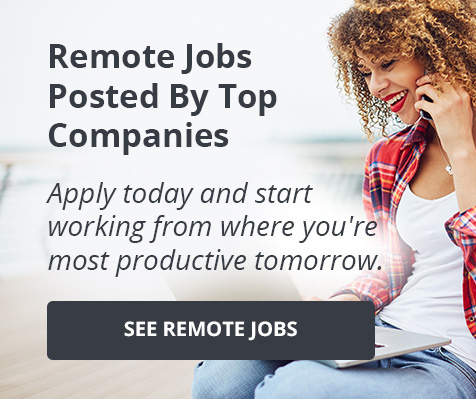 August 27, 2018
Dropbox
Meet Paige Bennett - A Senior Design Researcher at Dropbox
Paige shares a little about herself and what Women's History Month and feminist energy mean to her.
Below is an article originally written by PowerToFly Partner Dropbox. Go to Dropbox's Page on PowerToFly to see their open positions and learn more.


Q: What is your name, what office do you work out of and how long have you been at Dropbox?

A: My name is Paige Bennett, I work out of San Francisco and I started working at Dropbox February 2018.
Q: What is your current role at Dropbox?

A: I'm a Senior Design Researcher. I create and manage research projects for the Customer Growth team. My job is to understand the questions we are trying to answer and create research that can answer those questions, all in an effort to design the best experience for our customers.
Q: What is something that you have done/accomplished at Dropbox that you're proud of?
A: I am brand new to Dropbox, but on my second week, I jumped in and joined the Tuck Shop hack week team. I didn't know anyone on the team, so it could have been intimidating, but I looked at it as an opportunity to meet new people, learn about a part of our company that is so important and work on a project that touches many people.
Q: What are your hobbies? or what can we find you doing on the weekends?
A: I am a new mom, so much of my weekend is spent with my nine-month old in the park, strolling around our neighborhood or enjoying San Francisco treats like the California Academy of Sciences.
Q: What does feminist energy mean to you?
A: Feminist energy means that I get to exercise my strength as a woman and advocate for creating opportunities for other women. It means fighting for, speaking up for and supporting women. It also means understanding that I am privileged and am speaking from a privileged place. Therefore, I need to listen and better understand how I can support those who are not in places of privilege.
Q: Are there any present-day inspirational Women figures in your life?
A: I'm inspired by women who are creating space and resources for other women to grow and thrive. I'm especially inspired by the number of mothers in tech that have been speaking out. Mothers who are not ashamed of their drive to succeed and recognize that it's not a choice between being a good mother and being a badass at work. Some women that I've currently been inspired by Sara Mauskopf (co-founder of Winnie), Susan Fowler (who spoke up about the abuse she endured at Uber) and Roxane Gay (author of Bad Feminist).
Q: Do you have any thoughts/suggestions on how we can better celebrate Women throughout the year
A: Celebrating women is also about providing the resources and support for women to thrive. It can't be enough for us to want women to grow, thrive and lead in the workplace. We have to create the resources in order for them to be supported in this.
Q: What is something interesting about you that not a lot of people know?
A: I lived and worked in the Middle East for three years as the only woman in my company. I would often work with men who had never worked with a woman before (not an exaggeration). I remember vividly coming into a meeting and having a man look at me and say, "I've never worked with a woman. Will I have to work with you?" My response, "yes, you will. Let's get started." It taught me to call upon a strength that I didn't know I had and prepared me for the strength I would need as a working mother in tech.
In this role, I was trained in hostage negotiation. Not really a skill I get to use on a regular basis (thankfully).
popular
According to a recent study, anti-Asian hate crimes have risen 150% since the pandemic started. But these acts of violence are not new — they are part of a much larger history of anti-Asian racism and violence in the U.S.
That makes celebrating Asian American and Pacific Islander Heritage Month (which was named a month-long celebration in May by Congress in 1992 "to coincide with two important milestones in Asian/Pacific American history: the arrival in the United States of the first Japanese immigrants on May 7, 1843 and contributions of Chinese workers to the building of the transcontinental railroad, completed May 10, 1869") this year all the more important.
As we reflect on recent events and how they fit into a much larger history of discrimination, we're also taking time to celebrate and acknowledge the many achievements of the AAPI community.
We asked several of our partner companies what they're doing to honor AAPI Heritage Month at work, and we were inspired by the range of responses, covering everything from campaigns to #StopAsianHate to educational events on AAPI history.
Here's what they're doing, in their own words:
READ MORE AND DISCUSS
Show less
Loading...