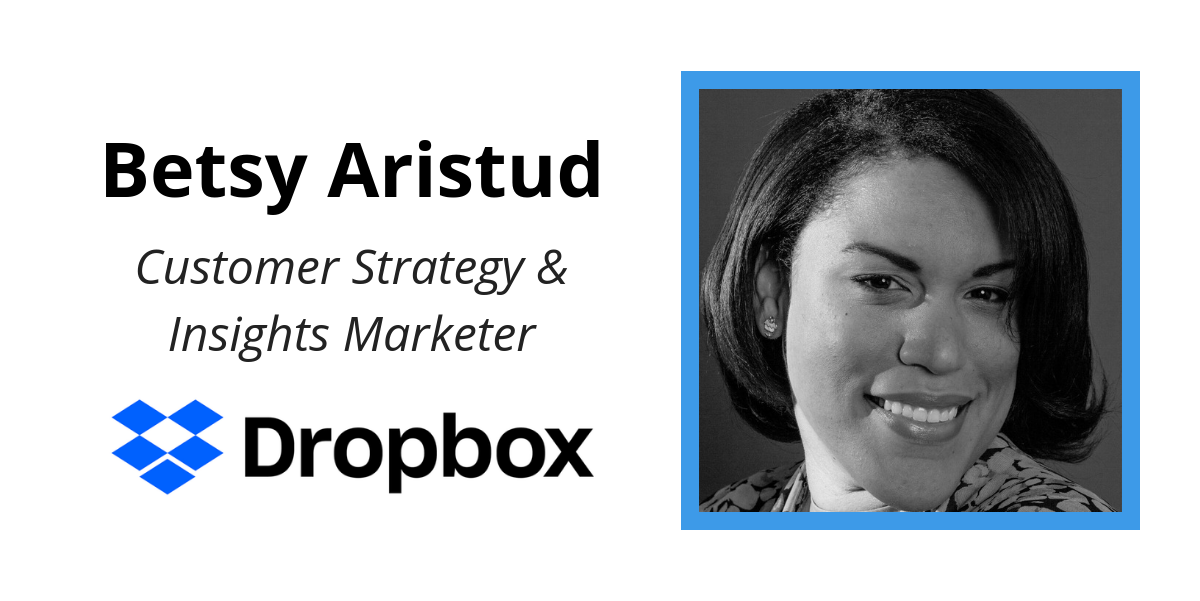 Dropbox
Betsy shares a little about herself, family and what feminist energy mean to her.
Below is an article originally written by PowerToFly Partner Dropbox, and published on March 20, 2018. Go to Dropbox's page on PowerToFly to see their open positions and learn more.
Our mission at Dropbox is to unleash the world's creative energy by designing a more enlightened way of working. Creative energy is the force inside everyone that drives them to be inventive, imaginative and solve big problems — it's not about being a "creative person" so much as approaching work with possibility and optimism. Our Women's employee resource group took the idea one step further and created an internal campaign, "This is Feminist Energy" and asked Dropboxers what feminist energy means to them. In celebration of Women's History Month, we'll be featuring Dropboxers and sharing their thoughts on feminist energy.
Q: What is your name, what office do you work out of and how long have you been at Dropbox?
A: My name is Betsy Aristud, I work out of the San Francisco office and I've happily been working at Dropbox since November 2017.
Q: What is your current role at Dropbox?
A: My role is Customer Strategy & Insights Marketing. I'm primarily focused on understanding Dropbox's audience so that we know how to reach them and talk to them in ways that resonate. Ultimately making them fall in love with our brand/products.
Q: What are your hobbies? or what can we find you doing on the weekends?
A: Oh boy… too many to count. I fluctuate between hiking (highly recommend "60 Hikes Within 60 Miles: San Francisco"), reading, binge watching TV shows/movies and board games. My life is pure excitement.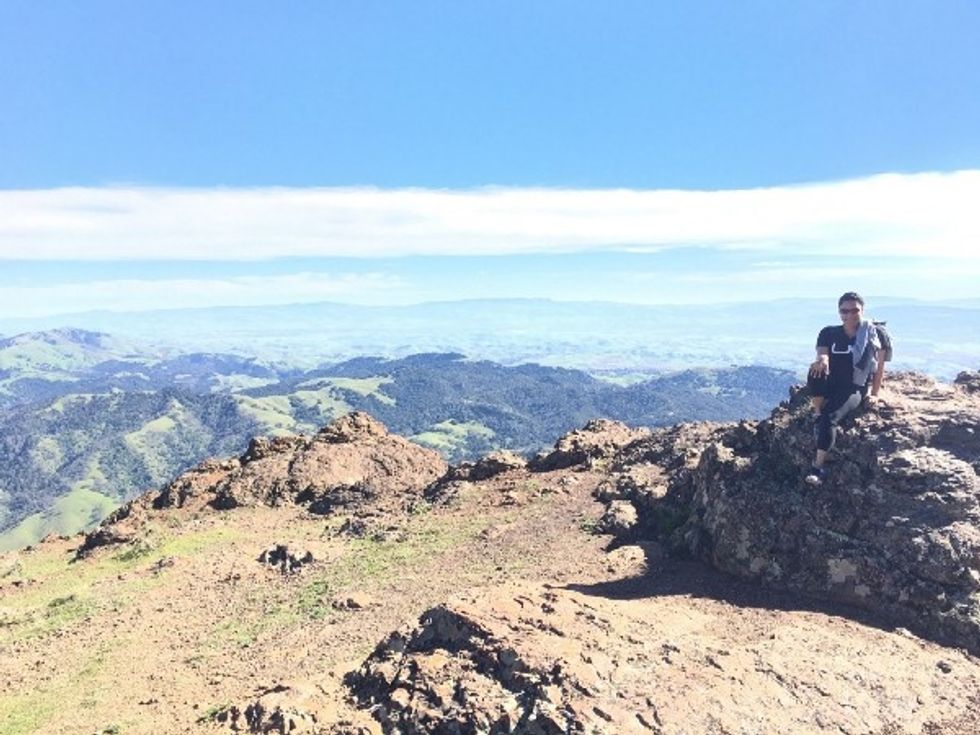 Hiking views: Betsy hiking on Mt. Diablo in CA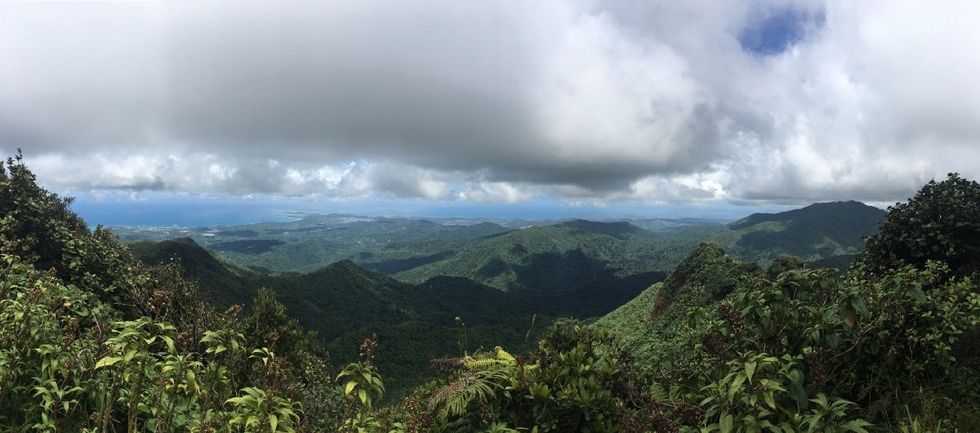 Hiking views: View from the top of El Yunque (Puerto Rico National Rain Forest)
Q: Any accomplishments you're proud of outside of work?
A: I recently completed my 3rd year volunteering at the San Francisco SPCA (Society for the Prevention of Cruelty to Animals). I go between being a dog walker, cat socializer, dog/cat matchmaker (starting adoption process) and sometimes I help teach the next wave of volunteers. It's very rewarding to see a dog or cat, you've helped socialize go home to a new family. Seeing the happiness it brings to the family and knowing that the pet will have a warm home to sleep in that night fills my heart with joy.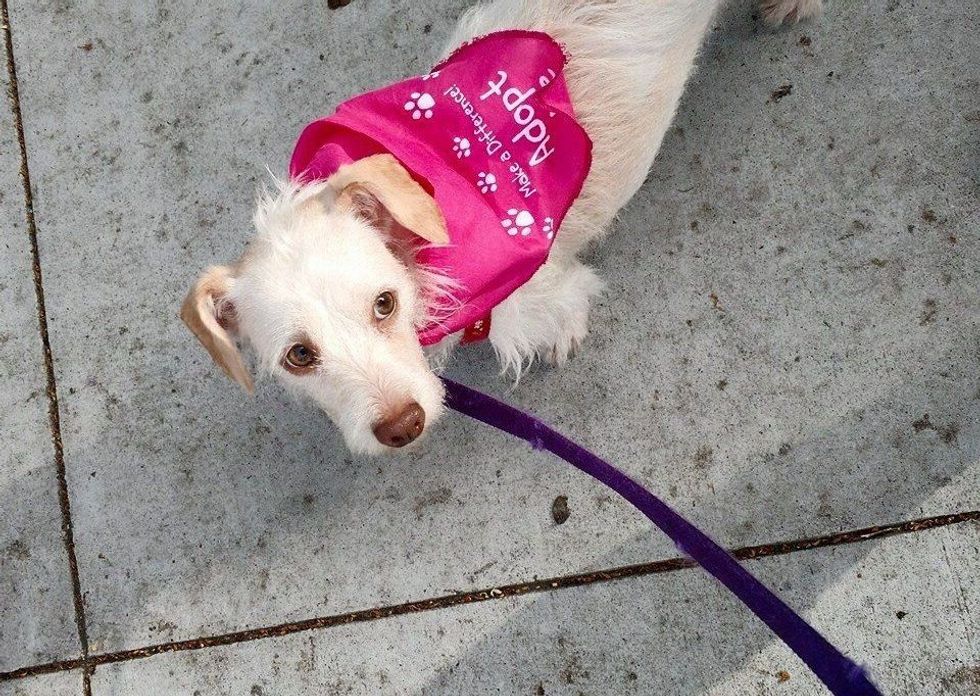 Dog walking and socializing at the SFSPCA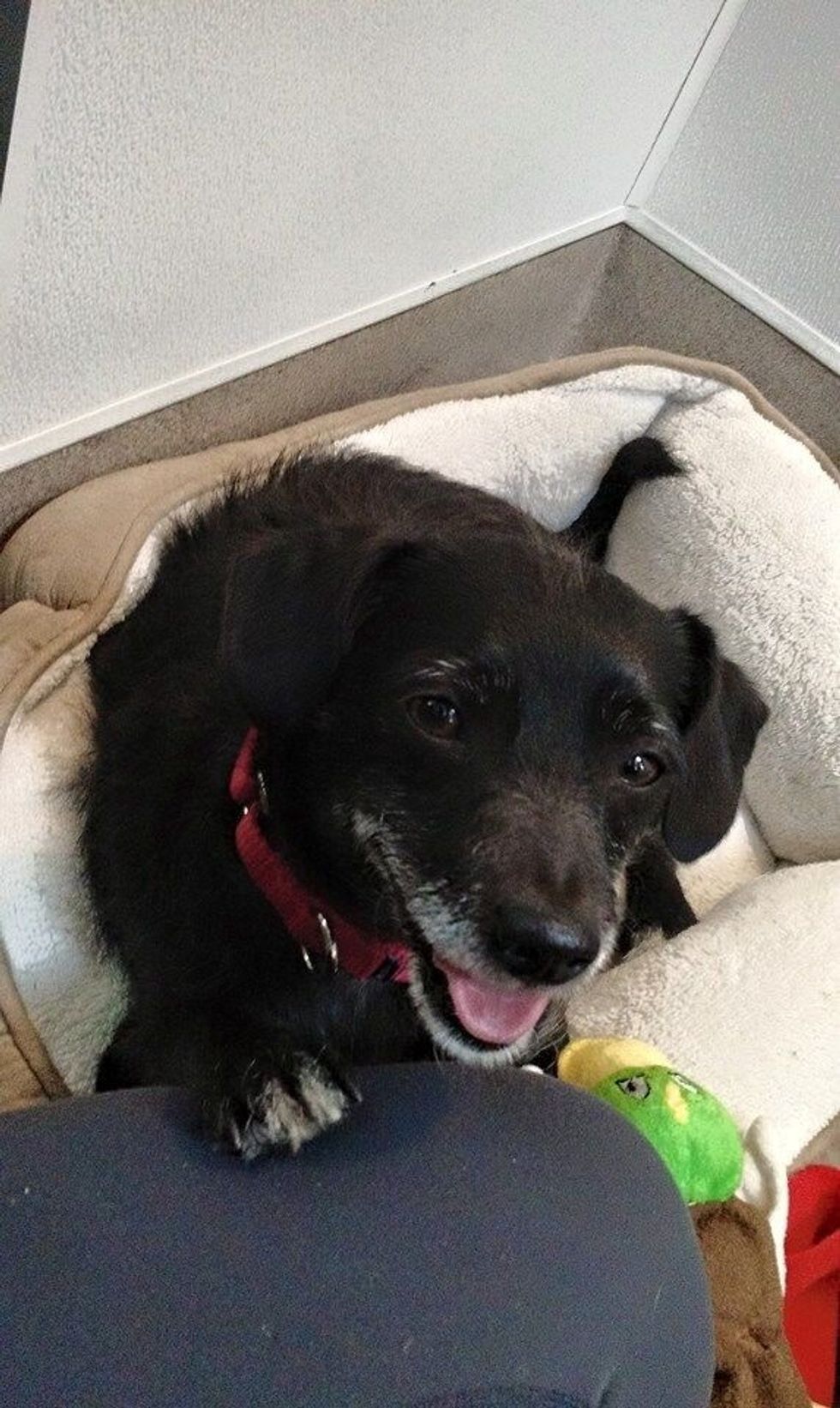 Dog walking and socializing at the SFSPCA
Q: What's your personal story?
A: I was born and raised in Puerto Rico. My grandparents are a beautiful mix of cultures (Spanish, West African, Taíno…). I was raised mostly by my grandparents, which was ultimately what gave me a sense of maturity and responsibility. They were wise, caring, god-fearing people and ensured all of their kids and grandkids had a strong moral foundation. They tried to give their kids/grandkids everything they didn't have growing up. And for that, I'm very grateful.
Q: What word/adjective best describes your feminist energy?
A: Harmonious Energy
Q: How do you exhibit this energy?
A: By choosing to lead from a place of balanced consensus instead of division.
Q: Who is your role model? Why?
A: My grandmother. She was raised as a poor child in Puerto Rico. She was removed from school when in 2nd grade so she could work (babysitting for a rich family) and contribute to her family's income. She went on to raise a family of six, often times collecting fruits from trees to have a little something to eat. Through it all she remained resilient and positive in the face of adversity. Now battling Alzheimer's, she still remains positive, cracking jokes to whomever will listen. I draw from her strength, and her eternal happiness.
Q: Do you have any thoughts/suggestions on how we can better celebrate women throughout the year?
A: I think we need to celebrate women by empowering them. By creating equity instead of equality. Equality is treating everyone the same. Equity is giving everyone what they need to be successful. Equality aims to promote fairness, but only works if everyone starts from the same place and needs the same help. My wish is that all minorities get what they need to start from the same place.
Q: What is something interesting about you that not a lot of people know?
A: I started playing the mandolin when I was 8. I then consistently played in string orchestras until I left college. What people didn't know was that I didn't know how to read music. I did it all by ear. I would audition by asking the teachers to play the song for me once, or listen to the group play it, then I would pick it up from there.
Check back soon to meet more Dropboxers. In the meantime view our jobs on PowerToFly. Dropbox is growing, grow with us!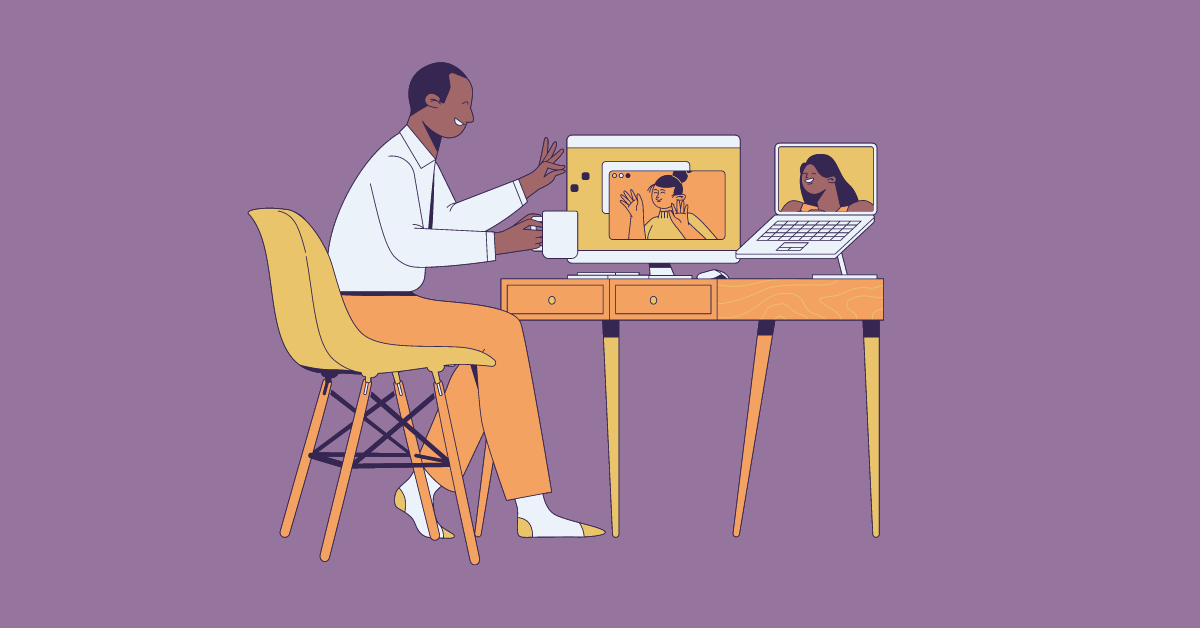 Upskilling and Development
As a result of the COVID-19 pandemic, millions of workers have turned to remote work. Before the pandemic in 2019, 22% of employers offered at least some remote work. Now in 2022, that percentage nearly doubled to 40%. The shift to remote work has become beneficial for me and many of my friends who are recent college grads starting their careers. It's allowed us to dictate our own time and save money from commuting, spend more time with loved ones at home, and have the flexibility to travel and build connections from anywhere. Remote working has also changed how people network for jobs. We have more options now.

Since remote networking is so new, it can be challenging to understand how to do it effectively. Read on to learn my top tips for networking for a remote job.
1. Connect with your high school or college.
The schools you went to want to see you succeed! Connect with old professors, classmates, or alumni on social platforms like PowerToFly or LinkedIn. You can find connections through sports teams, clubs, or topics of interest that will help you build stronger relationships. Don't be afraid to ask them for advice, mentorship, or even introductions.
2. Join a class!
Have you ever had a hobby that you never had the chance to pursue? Coding? Running? Painting? It's never too late to learn something new. Plus, spending time doing what you love will introduce you to other people who love the same thing. Not only will this help expand your social circle, it can also help your career! Once you feel comfortable, talk to your classmates about your work, and ask them about theirs. The perk of classes like these is that you will build relationships with people from all different career backgrounds which will help you determine your career path, especially if you are looking for a mid-career pivot.
3. Register for the Early Career Summit.
My friends and I are very excited to join PowerToFly's Early Career Summit this fall to meet the inspiring founders and CEOs of incredibly impactful companies. This is a great opportunity to get useful tips and learn about different perspectives, professions, and topics that you may be interested in.
4. Attend a virtual job fair and connect with leaders who inspire you.
Job fairs are great for meeting people who can be helpful because everyone attending is there to network! Job fairs at PowerToFly are a great place to meet hiring managers and recruiters from our sponsoring companies. If you come prepared with a resume it is an opportunity to make a great first impression with a company. After the virtual job fair, remember to connect with the people who stuck out to you and introduce yourself on PowerToFly or LinkedIn. Make sure to tell the recruiter who you are, and highlight what stood out to you about their talk.
5. Offer to help.
People really value your help (when it's needed). If you know someone in your network looking to hire a web designer and you know a great place to find one, don't be afraid to make the connection! If you see a job opening that would be great for someone in your network, let them know! Helping people in this way will help build your trust and credibility.
Remote networking has its differences from in-person networking, but it has never been easier to have access to social platforms that can help create connections. It will take some creativity and hard work, but once you have the appropriate mindset the options are endless.
READ MORE AND DISCUSS
Show less
Loading...