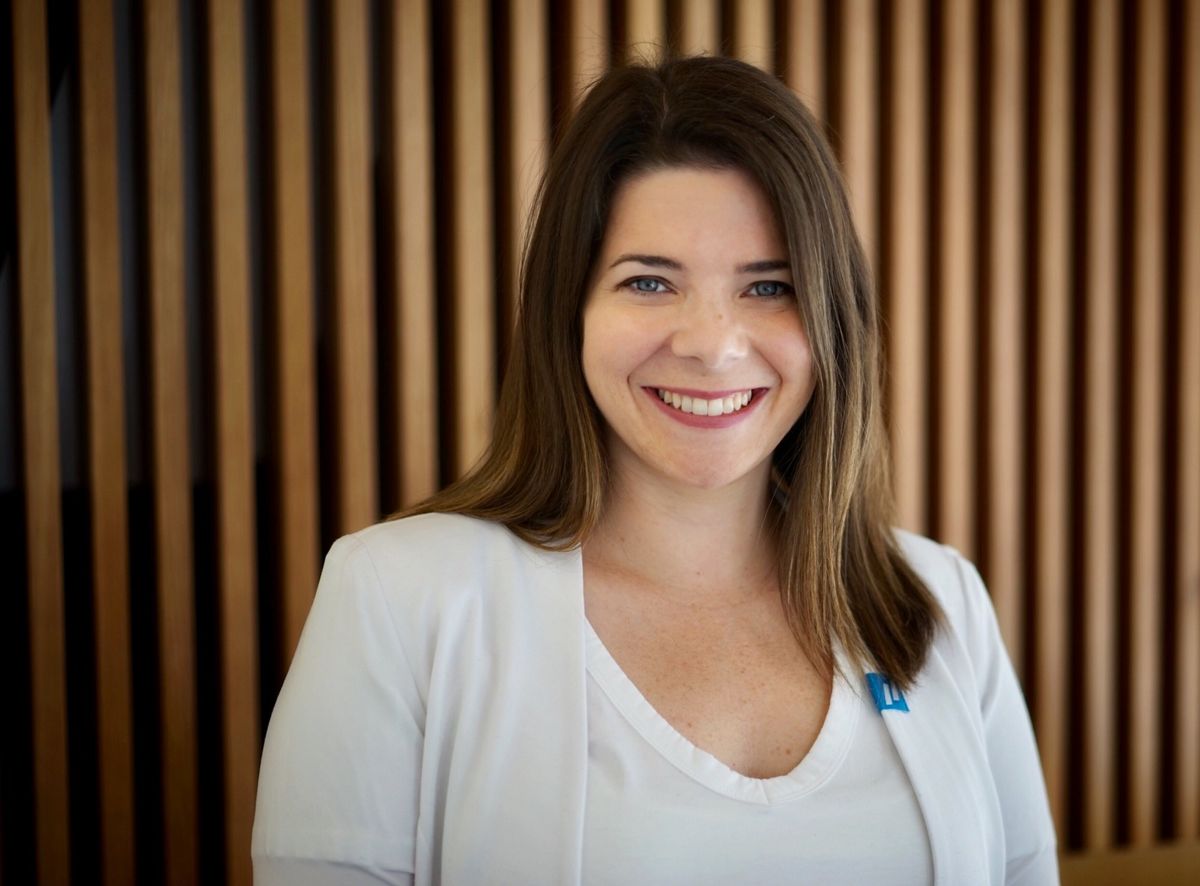 Forward
Below is an article originally written by PowerToFly Partner Forward, and published on April 26, 2018. Go to Forward's page on PowerToFly to see their open positions and learn more.
We're thrilled to introduce our newest Forward Los Angeles physician, Dr. Melissa Mueller. Previously, Melissa attended medical school in Charleston, South Carolina and completed her residency in New York City. She joins Forward from Cedars-Sinai Medical Center where she practiced internal medicine.
What first drew you to practice medicine?
I found my love of science and biology at a young age, and through this, discovered my passion for the human body and healing. I really enjoy helping members understand their symptoms and how their bodies work.
What areas of interest do you have as a physician?
I'm interested in lifestyle modifications and helping members nurture healthy habits. A person's lifestyle plays a such big role in their health, and ensuring healthy habits can really go a long way to both prevent and treat many medical issues.
What do you value most in your relationships with members?
I enjoy taking time to get to know members and to understand their health perspective. I value the importance of developing such a partnership with members in order to help maximize their health and wellness.
What is your experience of the current healthcare industry? Where would you most like to see improvements or changes?
I feel that the healthcare industry needs to get back to supporting physicians in being able to spend more time with members. This will help ensure that members have a better understanding of their health and are more able to set and reach their wellness goals.
Why did you decide to join Forward?
I'm very excited about incorporating technology in order to deliver the highest quality medical care, and to utilize this technology to motivate and empower members to be the healthiest they can be.
What has struck you as most different in the care here?
In my time here, I've already seen how the technology Forward has built can facilitate developing individual relationships with each of the members that I see. Rather than having to rush members through 5 minute appointments, the tech here has really allowed me to approach my care from a more personalized and holistic angle.
What's one fun fact about you that our members might not know?
I am an avid tennis fan!
Pax8
💎 How to build trust in your team? Watch the video to the end to find out!
📼 How should you work to build trust in your team? Play this video to get three top tips that will help you. You'll hear from Veronica Setzke, Senior Director of People Ops at Pax8, who shares tips and tricks she learned through years of coaching.
📼 How to build trust with peers in your team? Tip #1: Relationships. There's no better way to start forming relationships than having regular one-on-ones. It doesn't have to just be with your supervisor. It can be with your coworkers. It can be with those people that you collaborate regularly with. And it's really important in these one-on-ones that we're spending time listening. Take the time to be present and listen. Also, spend time together not working. Have lunch together. Go for coffee. Take a five-minute walk around the building and just have a conversation. Relations are a key element to trust!
📼 How to build trust? Open yourself in your team Tip #2: Vulnerability. Allow yourself to be vulnerable. Ask for feedback, whether it's feedback about a project, a process, or even maybe a leadership behavior that you're trying to master. This allows those on your team and those around you to see you as willing to be vulnerable. Trust and vulnerability go hand in hand. It doesn't mean that you're weak, but rather that you're open. It allows your team to understand that it's a safe place for them to also be vulnerable.
How To Share To Build Trust In Your Team - Tip #3: Clear Is Kind
Keep the team informed and say as much as you can about what you know. There are times that we hold information that could be shared. We could share that information that impacts others' work and have them have the opportunity to use that to do better. If you've learned something that could help your colleague make a better decision, share that! Try to ensure that your communication with others is clear. When you make the effort to be clear about your intentions, your work, and your roadblocks, it opens others up to do the same.
📨 Are you interested in joining Pax8? They have open positions! To learn more, click here.
Get to Know Veronica Setzke
She works as a People professional because she sincerely believes that people want to be excellent, and it is her role to help move the obstacles to their achieving success. She believes the employees deserve a culture that values their work and will respond to such a culture by creating amazing results. If you are interested in a career at Pax8, you can connect with Veronica on LinkedIn. Don't forget to mention this video!
More About Pax8
The company simplifies the way organizations buy, sell, and manage cloud solutions, empowering its partners to achieve more with cloud technology. At Pax8, they know that they are only as great as their people. They realize that every individual has unique personal and professional aspirations, which is why they strive to offer a complete and competitive Total Rewards offering for their members and family.
READ MORE AND DISCUSS
Show less
Loading...