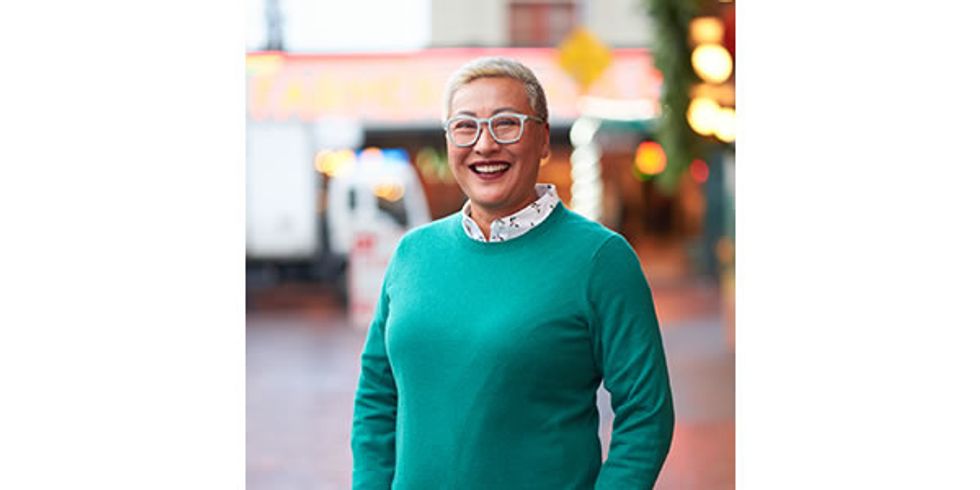 T Rowe Price Group Inc
Below is an article originally written by PowerToFly Partner T. Rowe Price, and published on March 27, 2019. Go to T. Rowe Price's page on PowerToFly to see their open positions and learn more.
Faces of T. Rowe Price: Niki Green, Senior Retirement Sales Executive
After being in the business for 28 years, I can say one of the things that really sets T. Rowe Price apart is that, from the leadership down, everyone truly works for the benefit of the client. That's not common, especially in sales. - Niki Green
After almost four decades in the financial services industry and experience at four different companies, Niki Green made a move to T. Rowe Price in 2016. With such an extensive and varied background in investment banking, she immediately recognized the uniqueness of T. Rowe Price's work culture, noting how long most associates had been with the firm.
The fact that T. Rowe Price's sales team positions are salaried was also attractive. "Salespeople are often compensated by commission, and I think that can drive the wrong kind of behavior," Niki says. At this stage in her career, she wanted to join an organization that would give her some autonomy and the ability to maintain relationships. "Many sales organizations are very numbers oriented and focused only on quarter-by-quarter short-term results," she explains. "They're not looking at the long-term picture."
While working for the past three years as Vice President, Senior Retirement Sales Executive at T. Rowe Price, she has witnessed first-hand the company-wide focus on doing what's best for the client in the long term. That philosophy drives the work culture. "Here, you're given this freedom and autonomy to create an experience for your clients that's also aligned with corporate goals," Niki explains. "Ultimately it's about growing assets and getting sales, but at this firm, it's achieved through a completely different approach. It's refreshing, especially for someone in my stage of a career."
As someone who has decades of experience in the business, Niki represents a variety of minority groups, particularly in investment banking. "Not only am I over 50, but I'm female, Asian, and a lesbian," she says. "I don't know that you could find much more diversity than me."
Whereas other companies might want to hire her so that they can check off a diversity box in their company profile, Niki believes T. Rowe Price values her unique perspective. "They put me in the position where I can succeed in an area that best suits who I am as an individual," says Niki. "And they help me draw on all my strengths as a way of building relationships."
At T. Rowe Price, Niki's diversity is seen as a rich resource, especially as the business environment is shifting with more women working as CFOs, CEOs, heads of human resources, and as other decision-makers at organizations. "Frankly, sometimes it's easier for those female advisors to work with a female sales rep on a closer level," says Niki. "After all women live longer and tend to make less money during their working years, and so a company must work toward helping women find suitable products to best meet their retirement goals."
Niki was one of a few women in her division when she started with the firm in 2016. In the years since she has helped recruit two more to the team. "Quite frankly, no one is killing it right now in regards to female representation," she says. Where T. Rowe Price particularly excels, according to Niki, is in matching associates with the types of clients who reside in that local area.
She believes T. Rowe Price has a unique perspective on diversity because its headquarters are in the vibrant city of Baltimore instead of someplace like New York or Boston. "It's an open culture, and everyone is encouraged to collaborate in a great way – much more than any company I've ever worked for," Niki explains.
Looking back, Niki has been able to maintain relationships with her advisors and clients through each of her company moves because of the reputation she has built in her local market. But she encourages those who are just starting their career journey to be patient. "You're building a practice, representing a brand, and doing the job that you can do to communicate the company that you represent," Niki says. They should also remember that people, both clients, and colleagues, have long memories. "Don't try to slight somebody to get that immediate sale because that could potentially alienate different relationships, and you're in it for the long run," says Niki. "When I realized that T. Rowe Price is so client-centered and everyone is in alignment working towards that common goal, I knew it was for me. You can't match the culture here."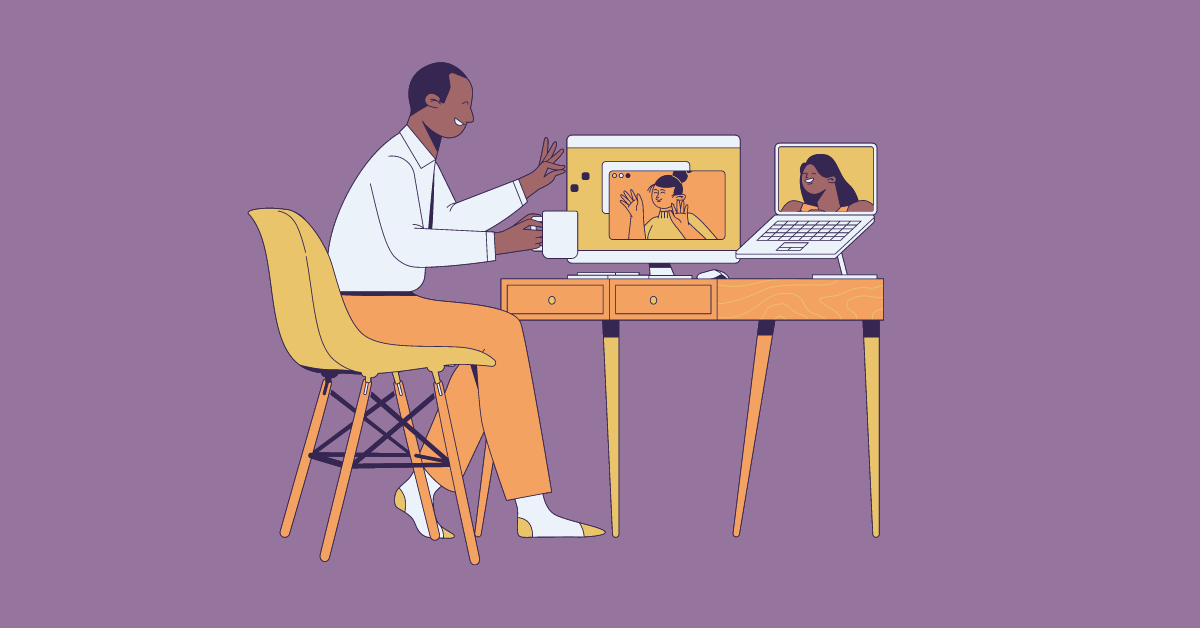 Upskilling and Development
As a result of the COVID-19 pandemic, millions of workers have turned to remote work. Before the pandemic in 2019, 22% of employers offered at least some remote work. Now in 2022, that percentage nearly doubled to 40%. The shift to remote work has become beneficial for me and many of my friends who are recent college grads starting their careers. It's allowed us to dictate our own time and save money from commuting, spend more time with loved ones at home, and have the flexibility to travel and build connections from anywhere. Remote working has also changed how people network for jobs. We have more options now.

Since remote networking is so new, it can be challenging to understand how to do it effectively. Read on to learn my top tips for networking for a remote job.
1. Connect with your high school or college.
The schools you went to want to see you succeed! Connect with old professors, classmates, or alumni on social platforms like PowerToFly or LinkedIn. You can find connections through sports teams, clubs, or topics of interest that will help you build stronger relationships. Don't be afraid to ask them for advice, mentorship, or even introductions.
2. Join a class!
Have you ever had a hobby that you never had the chance to pursue? Coding? Running? Painting? It's never too late to learn something new. Plus, spending time doing what you love will introduce you to other people who love the same thing. Not only will this help expand your social circle, it can also help your career! Once you feel comfortable, talk to your classmates about your work, and ask them about theirs. The perk of classes like these is that you will build relationships with people from all different career backgrounds which will help you determine your career path, especially if you are looking for a mid-career pivot.
3. Register for the Early Career Summit.
My friends and I are very excited to join PowerToFly's Early Career Summit this fall to meet the inspiring founders and CEOs of incredibly impactful companies. This is a great opportunity to get useful tips and learn about different perspectives, professions, and topics that you may be interested in.
4. Attend a virtual job fair and connect with leaders who inspire you.
Job fairs are great for meeting people who can be helpful because everyone attending is there to network! Job fairs at PowerToFly are a great place to meet hiring managers and recruiters from our sponsoring companies. If you come prepared with a resume it is an opportunity to make a great first impression with a company. After the virtual job fair, remember to connect with the people who stuck out to you and introduce yourself on PowerToFly or LinkedIn. Make sure to tell the recruiter who you are, and highlight what stood out to you about their talk.
5. Offer to help.
People really value your help (when it's needed). If you know someone in your network looking to hire a web designer and you know a great place to find one, don't be afraid to make the connection! If you see a job opening that would be great for someone in your network, let them know! Helping people in this way will help build your trust and credibility.
Remote networking has its differences from in-person networking, but it has never been easier to have access to social platforms that can help create connections. It will take some creativity and hard work, but once you have the appropriate mindset the options are endless.
READ MORE AND DISCUSS
Show less
Loading...