×
Create a Free Profile on PowerToFly
Exclusive event invitations with hiring managers, live chats with female thought leaders and the latest remote, flexible and in office roles and companies committed to creating more diverse and inclusive workplaces.
May. 16, 2017
Tech Talk
Women in Tech Know Their Sh**: Infinite Scrolling
Infinite scrolling is an interactive behavior found on many websites these days. When a user scrolls through content, more content is loaded automatically. We interact with it each and every day, most often on social media. Infinite scrolling is an efficient way to browse a massive amount of information without having to click and wait for pages to reload.
---
At PowerToFly, we currently do not use infinite scrolling as much as we have in the past. We came to the conclusion that for some of our main search pages, it wasn't the right solution. This doesn't mean that it's not a good solution in general, it just doesn't work for the type of content we have at the moment, which is mostly job-search related content.
Whether or not to utilize infinite scrolling really depends on what your users do on your website and how they interact with the content. In our case, our users look for specific criteria that matches their search - they do not scroll just for the sake of scrolling. They know what they are looking for and they are focused on finding it.
Another important reason for us to stop using infinite scrolling was page performance. Speed is everything for good user experience. The more users scroll, the more content is loaded on the same page, and the result is that the page performance increasingly slows down. Also, we shouldn't forget that some devices have limited resources and pages with a highvolume of images will make infinite scrolling difficult for users.  But again, that's not some kind of mantra for us and we make our decisions based on user need and specific pages.
Infinite Scroll: No Way!
Recommendations must be based on the specific websites, the type of content and how users behave on this particular platform. There are no strict rules around it. Every decision has to be made carefully and with the main purpose to make user experience smooth, fast and enjoyable. Designers and developers should work together to figure out what is best for their users. Still, there are some main pros and cons that have to be considered when making that decision:
Page Load Performance
This is the most important reason for me. As mentioned above, we have to be very careful when and how we use infinite scrolling. Having a lazy load on your page is going to make people leave and find faster platforms.
Lack of Control While Searching
It's really nice to be able to just scroll through your newsfeed on Facebook to explore new and fresh content, but when you're looking for a specific item, lack of control can be more than frustrating. With infinite scrolling, there generally is no way to keep your progress, or, for example, bookmark it and come back to it whenever you want. You abandon your progress when you leave the site.
Overwhelming and Misleading
Imagine that you have to find something and you scroll, scroll, scroll … at some point you see the scroll bar is almost at the bottom of the page and, full of hope, you think "Well, just a little more and I am almost done," but suddenly, the results have just doubled. Which actually makes the scrollbar seem almost useless because it doesn't show you the actual amount of information on the page. Thusly, you have no idea how much time you have to scroll until the end.
Footer is Unreachable
This is likely funny for some people, but it actually drives me nuts. Look, sometimes people just need to check for something on the footer (the footer is there for some reason) but it's impossible to reach, because there is tons of info to be loaded. The most annoying thing (which is also related to the scrollbar issue mentioned above), is when I actually see the cherished footer, I see that the scrollbar is at the bottom and BOOM! All hope is gone - more content just loaded.
I may sound like a person who harbors infinite hate for infinite scrolling, don't I? Nah, that's not the case. So let's talk about good parts of it (if any… just kidding!)
Infinite Scroll: Yay!
Context is everything!
For some platforms, there is no better solution than infinite scrolling, such as social newsfeeds. The updates on kids and cats never end!
Discover New Content with Minimal Effort
When I am talking on the phone and I want to keep my hands busy and my eyes happy, I just open Pinterest, Dribbble or my Muzly Chrome home page and pointlessly scroll, enjoying cool designs.

When I have told my daughter 100 times, "Please put all your toys away," and 100 times she replies, "What did you say? Oh… I have no hands, you must do it yourself!" - I frequently take my phone and pretend I don't hear anything and I keep on scrolling and scrolling.

When I want to distract my mind from work for just a little bit and then suddenly find myself scrolling with no reason on social media for half an hour. Oh wait, this is probably more for the cons part?
Increase Engagement with Attractive Content
Users stay on websites longer with engaging and constantly fresh new content when they don't have to do something specific except scrolling. Facebook, Twitter, Instagram, Pinterest, Buzzfeed and the like are great examples.
Scrolling is Better for Mobile
Mobile users prefer to scroll instead of clicking when they are on a page with a large amount of data. The gestures needed to control web browsing are different on mobile and desktop.  Scrolling is also easier on mobile when people have to use just one hand.
Whether or not infinite scrolling is right for your site is a complex, individualized decision. But using the pointers I've given above, hopefully you'll be on the right path, regardless of which way you lean.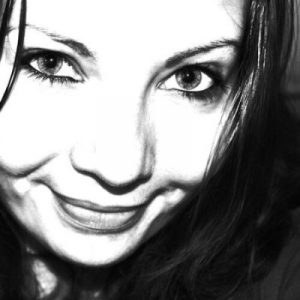 Nadya Drenska is a product and visual designer at PowerToFly. She has been with PowerToFly since day one. Nadya is also a proud mom of a six year old girl who was born prematurely and barely survived. In her free time, she works for improving care for preemies and their families in Bulgaria through Our Premature Children, an organization she co-founded.
WW (Formerly Weight Watchers)
If you are based in the New York area and you'd like to attend this event, please email hi@powertofly.com to be considered for an invitation.
Weight Watchers has relaunched as WW which stands for "Wellness that Works". They are now a company dedicated to becoming the world's partner in wellness.
PowerToFly has partnered with WW for a series of tech talks led by women who are on the forefront of the company's transformation.
The event will take place on Thursday, March 14th from 6pm to 8pm at 675 6th Avenue, 6th Floor, New York.
Agenda (Subject to Change):
6:00pm - Check-In and Networking over Light Food and Drinks
6:20pm - Kickoff with PowerToFly
6:25pm - Welcome & Introduction by Michael Lysaght, CTO of WW
6:35pm - Tech Talk with Ifeoma Okereke, Software Engineer at WW
6:45pm - Panel Discussion featuring women tech leaders at WW
7:00pm - Audience Q&A
7:20pm - Networking continues over Light Food & Drinks
Topics for the evening will including WW's work with Android and the process of integrating with conversational AI such as Amazon's Alexa and Google Home. We will also discuss WW's recent rebranding and their employee resource groups like Women in Tech are helping WW's women engineers take their careers to the next level.
Also, WW is hiring! To learn more about WW and their open positions, visit their page on PowerToFly.
About our Events: All RSVP'd attendees are welcome, regardless of race, color, religion, national origin, gender identity, pregnancy, physical or mental disability, or age. If you require assistance to fully participate in this event, please email hi@powertofly.com, and we will contact you to discuss your specific needs.
Unfortunately, PowerToFly and HomeAway cannot admit outside recruiters to this particular event. Please email hi@powertofly.com if you have any questions about this policy.
About WW: WW is looking for candidates to help change people's lives. We are a global wellness technology company inspiring millions of people to adopt healthy habits for real life. We do this through engaging digital experiences, face-to-face workshops and sustainable programs that encompass healthy eating, physical activity and positive mindset. By drawing on over five decades of experience and expertise in behavioral science, we build communities in order to deliver wellness for all.