GET EMAIL UPDATES FROM POWERTOFLY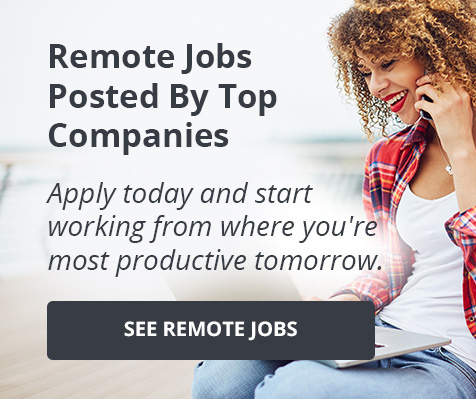 September 18, 2018
Kargo
From the VP of Global Client Partnerships at Kargo: Never Prouder To Be A Woman
Below is an article originally written by Aly Gossman at PowerToFly Partner Kargo, and published on March 1, 2018. Go to Kargo's page on PowerToFly to see their open positions and learn more.
This March marks the 31st annual celebration of Women's History mmnth. Yes, you read that correctly—Women's History Month has only been celebrated nationally since 1987; when after six years of petitioning by the National Women's History Project, Congress extended the existing Women's Week into an entire month. Net net, a victory worth the fight!
For many of us, it's been a year of unease, unpredictability and collective challenge; this is absolutely not limited to the female sex but hey, it's our month, so let me focus. It's also been a time of unbelievable growth, renewed energy and excitement and hope for continued progress ahead. We've marched, created change, learned a lot and we continue to make strides together.
I've personally never been prouder to be a female—one who is empowered and inspired by my female counterparts in the workforce every day; one who is supported by a company focused on enriching the lives of all its people, while also understanding the importance of female-first groups, resources and outlets; one with steadfast support and love from family and friends who push me to dream bigger and fight for my worth (thanks Mom and Dad!).
So ladies, as we kick off March, I invite you to begin every morning by giving yourselves a huge pat on the back. We're all lucky to be part of the female powerhouse, but we must continue to focus our attention on empowering the females of our future. To do so, I've put together some advice and insights from a couple of those inspiring Kargo female counterparts I mentioned above—so get connected, stay inspired and pass it along!
POWER IS IN THE COLLECTIVE
"Women empowerment starts with women supporting each other. If we can do that intentionally and genuinely, we build confidence in our abilities and in others' perceived potential." This common theme resonated with almost every woman I spoke to; strength exists in the collective number and there's no way we can push ahead without supporting and believing in one another. Keep this in mind the next time you revert to gossip or negativity. Instead, face the challenges head-on with an open mind, promise to be honest with your female peers and always strive for support and compromise over conflict.
DREAM BIG. ACHIEVE BIGGER.
Acknowledgement of inequality and the ongoing fight for our rights will always be important, but let's take a second to be super proud of what we've accomplished since we first celebrated National Women's Month, 31 years ago. We're experiencing an exciting time of change, especially regarding consumer brands and the products that will shape our future. Badass females like Steph Korey and Jen Rubio (Away Travel), Emily Weiss (Glossier), Alexandra Wilkis Wilson (Glamsquad), Katia Beauchamp (Birchbox), and Katrina Lake (Stitch Fix) are revolutionizing their respective categories, building companies from scratch and leading the charge in CEO & Founder positions. They are teaching us that no idea is too small or unworthy of exploring, that no dream is too big, and that truly anything is possible for women in 2018.
At Kargo, 22% of our executive team is represented by female, all of whom are working mothers that have earned their seat at the leadership table. While this percentage is strong compared to the 14.7% global average I'm willing to bet that those numbers will only grow as more females make their marks.
DON'T JUST SHOW UP. SHOW YOUR SKILLS.
Last year our female executives kicked off a global initiative known as She Suite to advocate for the the 56% female majority in the Kargo workforce. This international group connects quarterly but has also broken off into small peer mentorship groups called "wings." She Suite wings provide organic female connections, always-on support, and #judgefree environments designed to inspire, unite and empower.
This point is unbelievably important as we build a female future: Dedicating time and effort to connecting with other women that inspire you to think bigger. It is imperative to take an active approach to networking and personal enrichment—not just showing up, but being an enthusiastic participant. Prioritize self-love and education as well listening to relevant podcasts (no one inspires like Sheryl), female authored books or (one of my personal favs) following some of your favorite female voices and organizations on social media like The Wing, Career Contessa, The Female Quotient, The EveryGirl and WomensMarch, to name a few.
I recently attended a SheRunsIt networking event in Chicago, where I walked into a thought leadership conference comprised of about 98% women. When you walk into a room with hundreds of truly phenomenal females that are pushing an industry forward, you get another friendly reminder of how proud you should be to be a working woman. As someone who has worked in sales for some time, there is always a spark of nerves that kicks in when you first begin to network around a crowded room. But it gets so much easier when you know you're surrounded by people that are all—first and foremost—united by their support of one another. I strongly encourage you to check out the organization.
INSPIRE OUR FUTURE
My final piece of advice is actually more of an ask: Share your pride and power to inspire those around you—and focus intentionally on the future female generation. Mentor our youth, support them and teach them to be proud of who they are and where they've come from. Since 2010, I've been involved in a tutoring program for 4th through 6th-grade girls tat Metro Achievement Center, and I struggle to put into words just how cool it is to guide someone during some of the most pivotal years of her life. Nothing inspires more than leading by example; making an impression on young girls and challenging them to work hard and study at an age when studying and working hard are not necessarily the "cool" thing to do. Teach the future generations to abolish gender stereotypes and exude confidence, and support them in achieving their wildest dreams. After all, the attributes of a strong female leader are contagious and invaluable to leaving gender discrimination in the dustbin of history.
I'd like to give a special shout-out to some of my favorite Kargo ladies who helped me build this article in celebration of #WomensHistoryMonth: Emily Whiting, Joy Sybesma, Stephanie Biegel, Jennifer Churchill, Sonali Hanson, Katie Fishman, Laura Grifka and Laura Adams. Thank you for your energy, excitement and intelligence that made this piece possible and keeps me motivated, each and every day.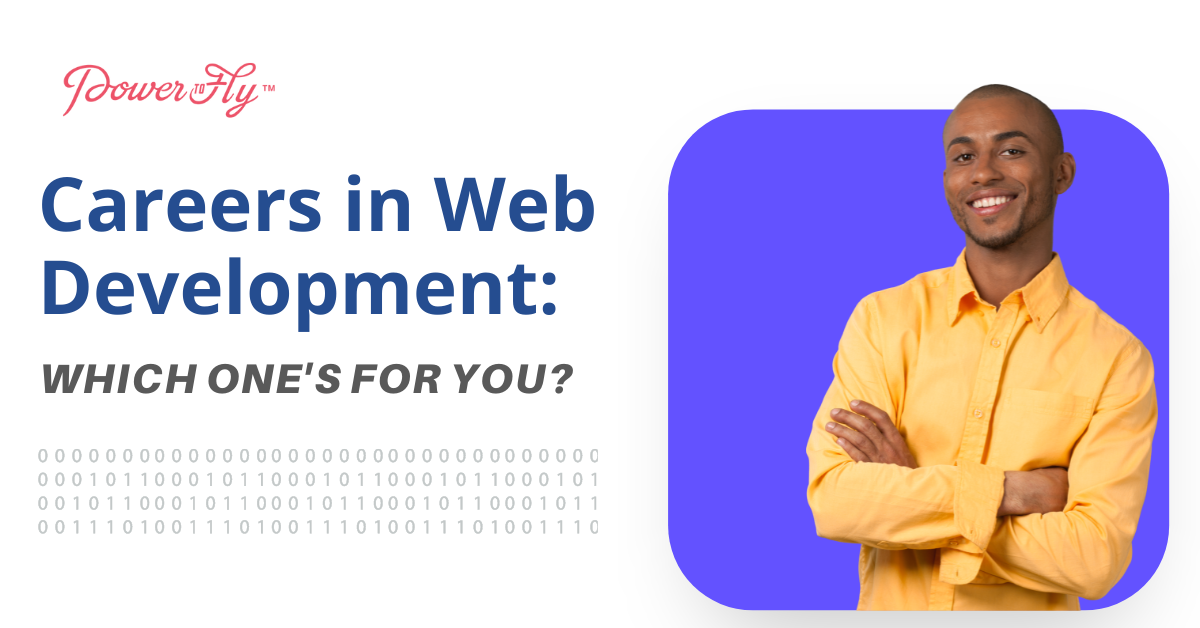 Upskilling and Development
We all have our favorite websites– the ones we frequent, bookmark, and recommend to others. You might even enjoy some website features so much that you've found yourself wondering why they aren't more popular. Or maybe you've experienced times where you were frustrated with a website and wished you could add features or even design your own!
If you've ever found yourself intrigued at the prospect of designing and developing your own websites, then a career as a web developer might be just for you!
As a web developer you would be responsible for coding, designing, optimizing, and maintaining websites. Today, there are over 1.7 billion websites in the world and, in turn, the demand for web developers is on the rise. In order to figure out what kind of web development work best suits you let's start with an introduction to the three main roles in web development that you can choose from.
The Three Types of Web Development Jobs
Front-End Web Development: The Creative Side
Think of front-end development as the décor of a house. The color scheme, furniture, manicured lawns, and overall aesthetic. In terms of a website, front-end development is laser-focused on the appearance of a website and its presentation on different devices. If you're considering a role in front-end development, it's important to learn programming languages such as HTML, CSS, and JavaScript. These three languages go hand-in-hand. HTML allows you to create user interface elements, CSS helps you with stylistic elements, and JavaScript allows you to incorporate online tools and connect your website to back-end functions.
In addition to programming skills, front-end developers need to be detail oriented, creative, willing to keep up with the latest trends in web development, cyber security conscious, and geared toward user-friendly designs. The median salary for a front-end developer can reach well into the $90,000 to $100,000 range.
Back-End Web Development: The Logical Counterpart
While a house can be beautifully decorated, it's incomplete without a solid foundation and efficient infrastructure. Similarly, a well-designed website depends on logical and functional code to power the features of that website. Back-end web development is code-heavy and focused on the specifics of how a website works. If you enjoy the analytical challenge of creating the behind-the-scenes code that powers a website, then back-end development is for you.
Since this role is more code-heavy, it's important that you learn numerous programming languages and understand algorithms and data structures. Some languages that are essential to back-end development are Ruby, Python, SQL, and JavaScript. Back-end developers also ensure that users can successfully retrieve and access data. This requires creating and using APIs (Application Programming Interfaces) which act as messengers that relay data related requests. Additionally, developing the code for the inner workings of a website also requires back-end developers to be conscious of the user interface features designed by front-end developers and to internally mitigate potential security risks. Due to the increased technical aspect of this position, back-end developers normally earn higher salaries than front-end developers. The average median salary for this role is around $118,000 per year.
Full-Stack Web Development: A Little Bit of Everything
A full-stack developer is essentially the Jack (or Jill)-of-all-trades in web development. Full-stack developers need to be knowledgeable about both front-end and back-end roles. This does not necessarily imply that you would need to be an expert in both roles, but you should fully understand the different applications and synergies they each imply. In order to work in this position, you will need to know the programming languages used by front-end and back-end developers. In addition to these languages, full-stack developers also specialize in databases, storage, HTTP, REST, and web architecture.
Full-stack developers are often required to act as liaisons between front-end and back-end developers. Full-stack developers need to be both problem solvers and great communicators. The end goal for a full-stack developer is to ensure that the user's experience is seamless, both on the front-end and on the back-end. In return, you can expect to earn a median salary of $100,000 – $115,000 a year for this role.
Taking the Next Step
Web development is both in-demand and lucrative! All three roles described above contribute to specific aspects of web development and the scope of each one can be customized to the industries and positions you feel best suit you. Regardless of which role you choose, all of them need a foundation in programming.
To gain the programming skills needed in each role, you can enroll in courses or learn independently. Coding bootcamps are a great way to boost your skillset quickly and efficiently.
Click here for some of our highly rated programming bootcamp options! Make sure to check out the discounts available to PowerToFly members.
READ MORE AND DISCUSS
Show less
Loading...