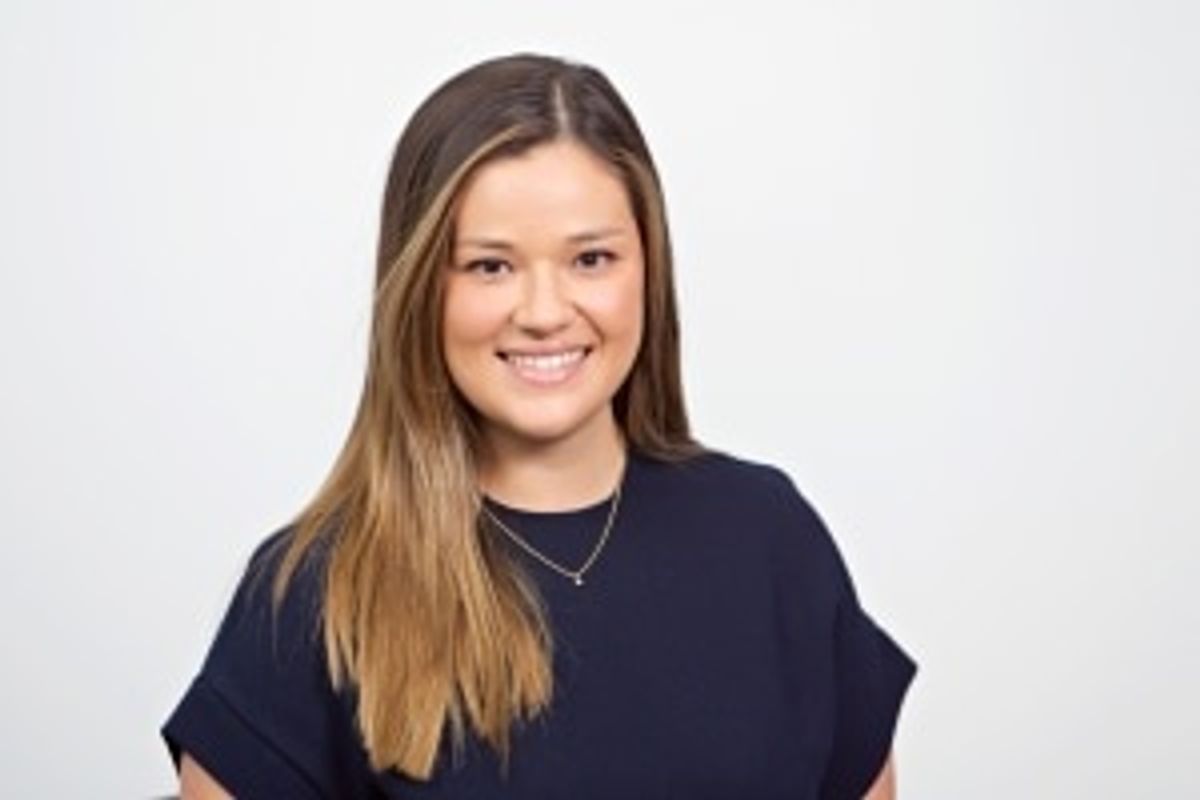 AppNexus, a Xandr Company
Below is an article originally written by Erika at PowerToFly Partner AppNexus, a Xandr Company, and published on February 28, 2017. Go to AppNexus' page on PowerToFly to see their open positions and learn more.
Steve Jobs once said, "Your work is going to fill a large part of your life, and the only way to be truly satisfied is to do what you believe is great work. And the only way to do great work is to love what you do."
AppNexus and the industry we are in is so fast-paced that everyone is constantly learning and innovating; there is not a single day I'm at work where I don't learn something new. I'm given the opportunity to thrive and accomplish my goals alongside some of the industry's smartest people. Since starting at AppNexus Sydney, a remote office, I've learned that working outside of our New York City headquarters has its perks. As someone who is relatively new to AppNexus, it works in my favor the office is small enough that if I shout out a question, I'm bound to get at least three people's attention.
I work in an environment where my opinion is valued and my voice is heard. I have a great support network both at an international level at our headquarters and within the APAC region with our Singapore office. As a remote office, we do miss out on the bigger events but we always make up for it and do it with Sydney style – whether that's turning a Women's Network conference to a wine and cheese event or getting lunch catered so we can re-watch a Razzle Dazzle as a team.
If I had to put my finger down on one thing that I enjoy most about working at AppNexus, it's the people. Here are five reasons why the people at AppNexus make working here the best decision I've ever made.
1. People embrace the Learn & Teach value.
There is no denying that I love a challenge, and learning a lot of information in a short period is a challenge that comes with the territory of a new job. The learning curve I experienced at AppNexus surpassed my expectations, and the growth I experienced was only possible due to AppNexians who embody our Learn and Teach value. During the first few months at AppNexus, everyone I encountered was willing to answer any question I had. Everyone is willing to share what they know and help you grow in your role and your career. During the mere 3.5 months that I have been with AppNexus, I have been able to expand upon the knowledge learned in from my Master's degree in ways I never thought possible.
2. At AppNexus, Friends = Family.
Growing up as an only child, I have always valued my friendships very deeply. My friends are one of the most important aspects of my life, and I would do anything for them. I never expected to find those kinds of lasting friendships at work, but my colleagues have become my friends, and more importantly, they have now become my family. They are my biggest supporters, rooting for me to succeed in every aspect of life – whether that be thriving in a client meeting or waking up early for our Friday morning workout sessions.
3. You become who you surround yourself with.
I spend an average of 40 hours a week with my team I work with at AppNexus - and this number doesn't take into account the Friday after work drinks or the Sunday afternoon barbeques. Based on that, one would deduce that I spend most of my time with them. There's a saying that you become the average of the five people you spend the most time with. If this is true, I'm a lucky person because the people I work with are the smartest, funniest and hardest-working people I know. Working in a global office with fewer people, I have the opportunity to be exposed to a wide variety of teams and individuals at various stages in their careers. It's not often that an Associate can say they have exposure to the Senior Consultants all the way up to the Managing Director of the region. How lucky am I that I literally get to sit next to them and pick their brains every day? They are all so driven and passionate about everything from work to their personal lives, even to beating their own personal best's on video games!
4. It's not just about us.
Giving back to my community has always been important to me. As a teenager, I used to spend my summers volunteering at organizations that catered towards under-privileged children and their families. I was so excited to discover that AppNexus also finds value in giving back with AppNexus Impact. AppNexus Impact is an initiative that encourages businesses to pledge 1% of their time, equity and/or product to the greater community. During my third week, the Sydney team volunteered at a local animal shelter, where we assisted with various tasks such as cleaning the rabbit homes. I know I can speak on behalf of my team when I say that we all had an amazing time. My friends outside of work saw my Snapchats and asked how they could get involved, because it looked like we were having so much fun! Going to work that day was incredibly rewarding to say the least.
5. It's FUN!
As Neil Young said, "It's cool to go places where working people are happy."
There is not a week that goes by where one of my friends doesn't make a comment along the lines of "your office looks like so much fun" or "did you really ride a tricycle through the office"? They live vicariously through my Snapchats and Instagram posts where they see pictures of the team at Family Lunch, watching the NHL, or playing Nintendo 64, and more. I am excited EVERY SINGLE DAY to go into work. Sunday nights/Monday mornings don't look so bleak anymore, and Friday rolls around before I know it.
I am so lucky to have the luxury of working for a large company in a smaller office where I can see the differences I make and how it contributes to the overall business and strategy. It has also given me the opportunity to travel both internationally and domestically, and work with some of our biggest clients. Whilst the past few months have been a steep learning curve, I have no doubt that choosing AppNexus, and having AppNexus choose me, was the best career move I could have possibly made.
About the Author:
Erika is an Associate Technical Account Manager at AppNexus in our Australia office. When she's not writing about herself in third person, you will find her exploring the beautiful beaches of Sydney or convincing her partner to go homeware shopping. If you don't find her doing either of those things, she's probably playing with a pug she found.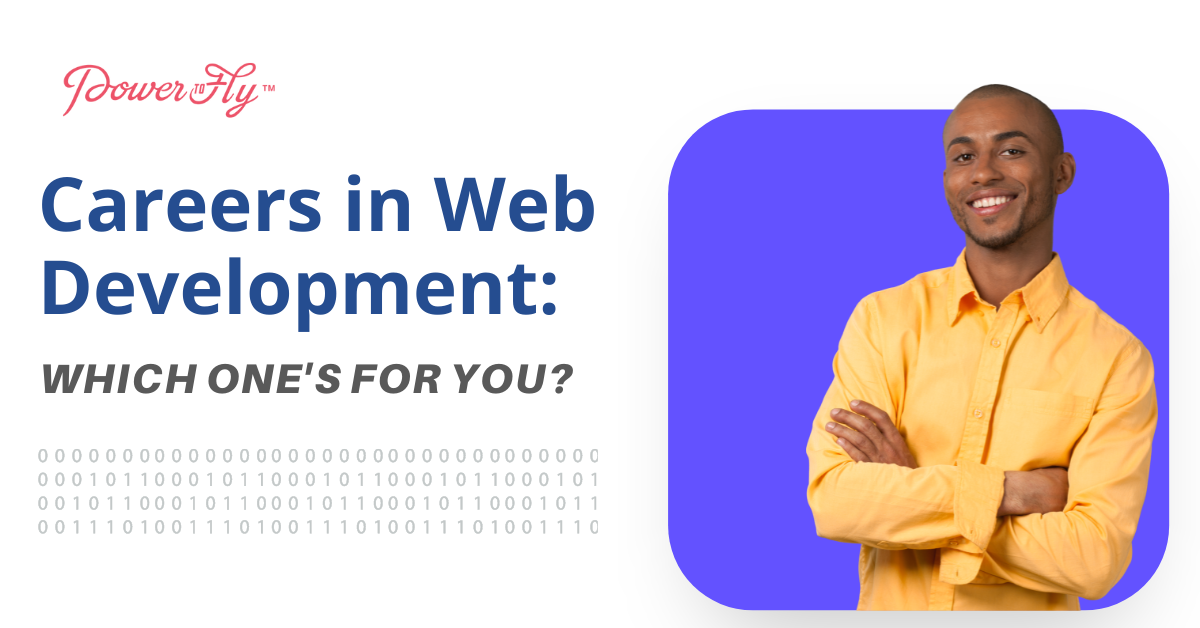 Upskilling and Development
We all have our favorite websites– the ones we frequent, bookmark, and recommend to others. You might even enjoy some website features so much that you've found yourself wondering why they aren't more popular. Or maybe you've experienced times where you were frustrated with a website and wished you could add features or even design your own!
If you've ever found yourself intrigued at the prospect of designing and developing your own websites, then a career as a web developer might be just for you!
As a web developer you would be responsible for coding, designing, optimizing, and maintaining websites. Today, there are over 1.7 billion websites in the world and, in turn, the demand for web developers is on the rise. In order to figure out what kind of web development work best suits you let's start with an introduction to the three main roles in web development that you can choose from.
The Three Types of Web Development Jobs
Front-End Web Development: The Creative Side
Think of front-end development as the décor of a house. The color scheme, furniture, manicured lawns, and overall aesthetic. In terms of a website, front-end development is laser-focused on the appearance of a website and its presentation on different devices. If you're considering a role in front-end development, it's important to learn programming languages such as HTML, CSS, and JavaScript. These three languages go hand-in-hand. HTML allows you to create user interface elements, CSS helps you with stylistic elements, and JavaScript allows you to incorporate online tools and connect your website to back-end functions.
In addition to programming skills, front-end developers need to be detail oriented, creative, willing to keep up with the latest trends in web development, cyber security conscious, and geared toward user-friendly designs. The median salary for a front-end developer can reach well into the $90,000 to $100,000 range.
Back-End Web Development: The Logical Counterpart
While a house can be beautifully decorated, it's incomplete without a solid foundation and efficient infrastructure. Similarly, a well-designed website depends on logical and functional code to power the features of that website. Back-end web development is code-heavy and focused on the specifics of how a website works. If you enjoy the analytical challenge of creating the behind-the-scenes code that powers a website, then back-end development is for you.
Since this role is more code-heavy, it's important that you learn numerous programming languages and understand algorithms and data structures. Some languages that are essential to back-end development are Ruby, Python, SQL, and JavaScript. Back-end developers also ensure that users can successfully retrieve and access data. This requires creating and using APIs (Application Programming Interfaces) which act as messengers that relay data related requests. Additionally, developing the code for the inner workings of a website also requires back-end developers to be conscious of the user interface features designed by front-end developers and to internally mitigate potential security risks. Due to the increased technical aspect of this position, back-end developers normally earn higher salaries than front-end developers. The average median salary for this role is around $118,000 per year.
Full-Stack Web Development: A Little Bit of Everything
A full-stack developer is essentially the Jack (or Jill)-of-all-trades in web development. Full-stack developers need to be knowledgeable about both front-end and back-end roles. This does not necessarily imply that you would need to be an expert in both roles, but you should fully understand the different applications and synergies they each imply. In order to work in this position, you will need to know the programming languages used by front-end and back-end developers. In addition to these languages, full-stack developers also specialize in databases, storage, HTTP, REST, and web architecture.
Full-stack developers are often required to act as liaisons between front-end and back-end developers. Full-stack developers need to be both problem solvers and great communicators. The end goal for a full-stack developer is to ensure that the user's experience is seamless, both on the front-end and on the back-end. In return, you can expect to earn a median salary of $100,000 – $115,000 a year for this role.
Taking the Next Step
Web development is both in-demand and lucrative! All three roles described above contribute to specific aspects of web development and the scope of each one can be customized to the industries and positions you feel best suit you. Regardless of which role you choose, all of them need a foundation in programming.
To gain the programming skills needed in each role, you can enroll in courses or learn independently. Coding bootcamps are a great way to boost your skillset quickly and efficiently.
Click here for some of our highly rated programming bootcamp options! Make sure to check out the discounts available to PowerToFly members.
READ MORE AND DISCUSS
Show less
Loading...