GET EMAIL UPDATES FROM POWERTOFLY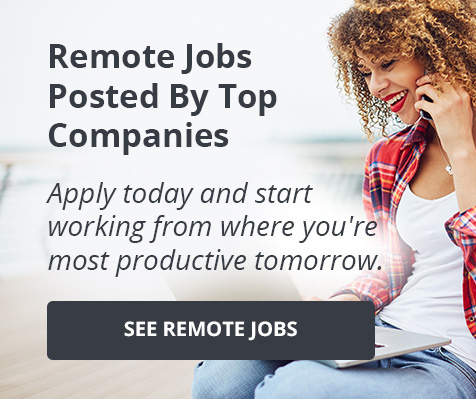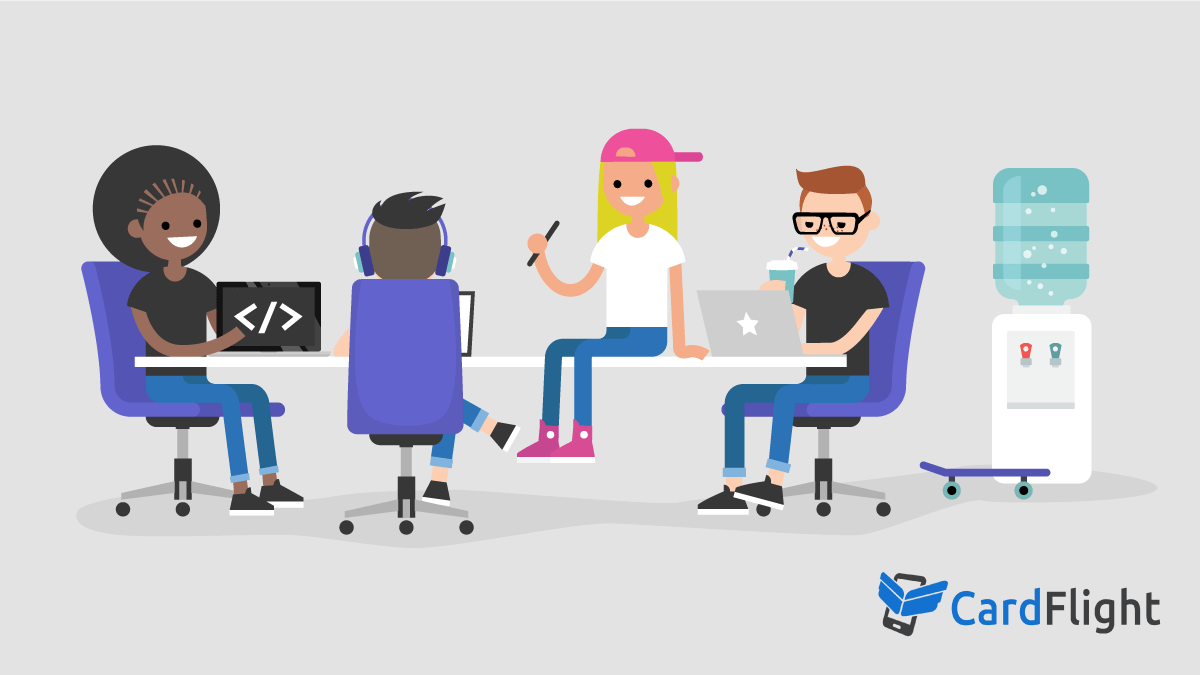 November 29, 2018
CardFlight
4 Years And Counting: What It's Like Working At CardFlight
Below is an article originally written by Pearlene Loh, a Marketing Associate at PowerToFly Partner CardFlight, and published on November 16, 2017. Go to CardFlight's page on PowerToFly to see their open positions and learn more.
CardFlight is almost 5! As we hit that big milestone, we'd like to shed some light on what it's like being a part of the family, and invite you along for the ride. The CardFlight team is made up of a truly diverse bunch, with different people working on different things in many different ways. Beneath it all, we're a family of innovators, builders, and problem solvers who are driven to make payments easy and delight our customers.
We sat down with Natalia Leonardis, our Director of Business Development, who has been with the team since the early days to "get behind the scenes" at CardFlight.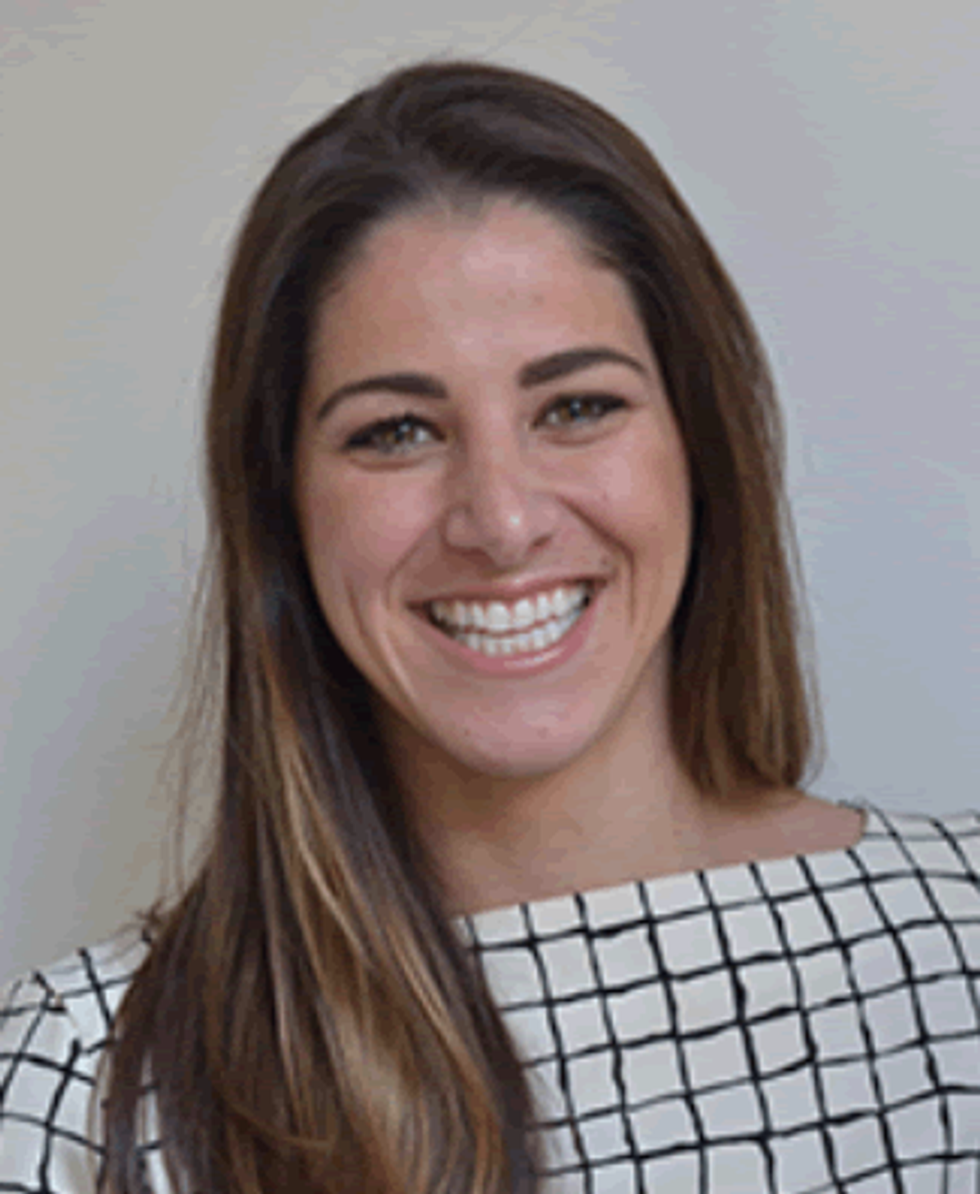 What made you join CardFlight?
Natalia: I understood the complexity of mobile payments based on my previous job experience and was drawn to the idea that CardFlight aimed to simplify it in addition to enabling merchants to accept payments. Personally, I wanted to break out of my comfort zone and be a part of a team that made changing the payments industry one of its missions.
How long have you been at CardFlight?
Natalia: It has been 4 years, although my first day seemed like it was only yesterday. When I joined CardFlight in 2013, we were really small and were working out of a tiny room in a co-working space. We had 0 clients but a team that was ready to bring innovation to payments. Fast forward to today, we are serving over tens of thousands of merchants in all 50 states. It has been thrilling to be a part of CardFlight's growth.
What was your first day at CardFlight like?
Natalia: Prior to joining CardFlight, I never had any experience working at a startup and was completely clueless as to how I should dress. One would have assumed that the appropriate dress code for a payments and financial technology company would be a dress suit, right? So, I turned up in a dress suit and realized I couldn't have been more wrong. Turns out wearing sweatpants to work is acceptable.
In terms of hardware tools and gadgets, I love the fact that CardFlight provides us with all the micro efficiencies. Sitting on my desk was a sleek new Macbook (my preferred choice), swag, and tools that made my life easier. Beyond hardware, there was a fully stocked pantry with free snacks, unlike the ones in vending machines which only get dispensed when you put your quarters in. The provision of these micro efficiencies definitely played a significant role in macro efficiency.
In addition to providing all the tools to help productivity, CardFlight actually cares about everyone's wellbeing and have team outings frequently. The team brought me out for lunch on my first day and I was under the impression that it was one off, but I soon realized that CardFlight does team lunches every week. Each team member takes turns on picking where to order from that week and gets to talk about whatever they want (think show and tell for adults). Needless to say, that made me look forward to coming into the office even more.
What were some of the biggest adjustments that you had to make going from corporate to a startup like CardFlight?
Natalia: The flat hierarchy a startup offers was a pleasant surprise. We have a very open culture and for the first time I felt empowered to run with my ideas or voice my opinions freely without having to seek validation or approval. CardFlight prides itself on fostering an open and creative office environment, everyone here has the freedom to provide input and feedback into projects at hand. Everyone is given the opportunity to take ownership of their projects and make them better, which is very different from a top down corporate structure.
The liberal vacation policy was also a whole new concept to me. At CardFlight, my performance is measured based on my output and not on how many hours I spend sitting at my desk. This was really refreshing and also enabled to me to pursue growth in other areas. I was happier and worked even harder. Surprisingly, I'm more productive even though I'm spending less time at my desk.
As the first member of the sales team, I had many opportunities to try new things and wear different hats. I got to make judgement calls and problem solve. There wasn't a predefined path that I was expected to take. I had the freedom to try, and the opportunity to fail. Because CardFlight allows us to learn from our mistakes, it has created a culture of fearless, innovative thinkers. I believe this is one of the reasons why we are where we are today.
If you like what you have just read and think you'll make a great addition to the CardFlight team, check out our PowerToFly page to see our open vacancies.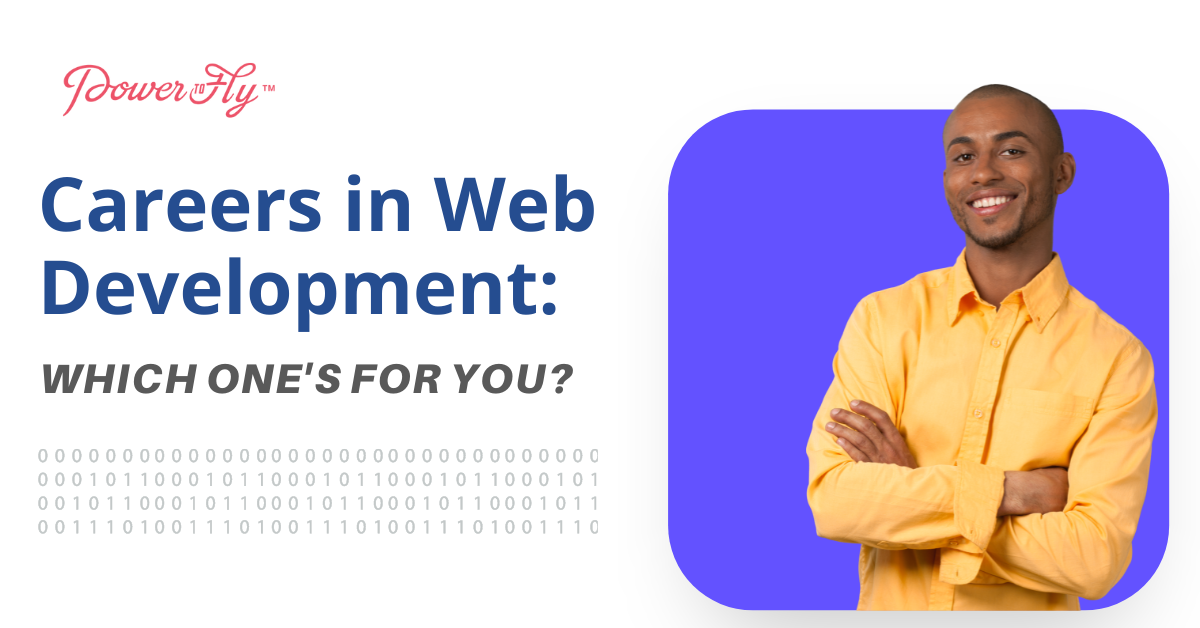 Upskilling and Development
We all have our favorite websites– the ones we frequent, bookmark, and recommend to others. You might even enjoy some website features so much that you've found yourself wondering why they aren't more popular. Or maybe you've experienced times where you were frustrated with a website and wished you could add features or even design your own!
If you've ever found yourself intrigued at the prospect of designing and developing your own websites, then a career as a web developer might be just for you!
As a web developer you would be responsible for coding, designing, optimizing, and maintaining websites. Today, there are over 1.7 billion websites in the world and, in turn, the demand for web developers is on the rise. In order to figure out what kind of web development work best suits you let's start with an introduction to the three main roles in web development that you can choose from.
The Three Types of Web Development Jobs
Front-End Web Development: The Creative Side
Think of front-end development as the décor of a house. The color scheme, furniture, manicured lawns, and overall aesthetic. In terms of a website, front-end development is laser-focused on the appearance of a website and its presentation on different devices. If you're considering a role in front-end development, it's important to learn programming languages such as HTML, CSS, and JavaScript. These three languages go hand-in-hand. HTML allows you to create user interface elements, CSS helps you with stylistic elements, and JavaScript allows you to incorporate online tools and connect your website to back-end functions.
In addition to programming skills, front-end developers need to be detail oriented, creative, willing to keep up with the latest trends in web development, cyber security conscious, and geared toward user-friendly designs. The median salary for a front-end developer can reach well into the $90,000 to $100,000 range.
Back-End Web Development: The Logical Counterpart
While a house can be beautifully decorated, it's incomplete without a solid foundation and efficient infrastructure. Similarly, a well-designed website depends on logical and functional code to power the features of that website. Back-end web development is code-heavy and focused on the specifics of how a website works. If you enjoy the analytical challenge of creating the behind-the-scenes code that powers a website, then back-end development is for you.
Since this role is more code-heavy, it's important that you learn numerous programming languages and understand algorithms and data structures. Some languages that are essential to back-end development are Ruby, Python, SQL, and JavaScript. Back-end developers also ensure that users can successfully retrieve and access data. This requires creating and using APIs (Application Programming Interfaces) which act as messengers that relay data related requests. Additionally, developing the code for the inner workings of a website also requires back-end developers to be conscious of the user interface features designed by front-end developers and to internally mitigate potential security risks. Due to the increased technical aspect of this position, back-end developers normally earn higher salaries than front-end developers. The average median salary for this role is around $118,000 per year.
Full-Stack Web Development: A Little Bit of Everything
A full-stack developer is essentially the Jack (or Jill)-of-all-trades in web development. Full-stack developers need to be knowledgeable about both front-end and back-end roles. This does not necessarily imply that you would need to be an expert in both roles, but you should fully understand the different applications and synergies they each imply. In order to work in this position, you will need to know the programming languages used by front-end and back-end developers. In addition to these languages, full-stack developers also specialize in databases, storage, HTTP, REST, and web architecture.
Full-stack developers are often required to act as liaisons between front-end and back-end developers. Full-stack developers need to be both problem solvers and great communicators. The end goal for a full-stack developer is to ensure that the user's experience is seamless, both on the front-end and on the back-end. In return, you can expect to earn a median salary of $100,000 – $115,000 a year for this role.
Taking the Next Step
Web development is both in-demand and lucrative! All three roles described above contribute to specific aspects of web development and the scope of each one can be customized to the industries and positions you feel best suit you. Regardless of which role you choose, all of them need a foundation in programming.
To gain the programming skills needed in each role, you can enroll in courses or learn independently. Coding bootcamps are a great way to boost your skillset quickly and efficiently.
Click here for some of our highly rated programming bootcamp options! Make sure to check out the discounts available to PowerToFly members.
READ MORE AND DISCUSS
Show less
Loading...