GET EMAIL UPDATES FROM POWERTOFLY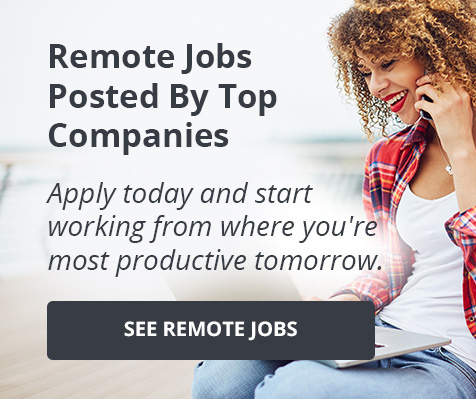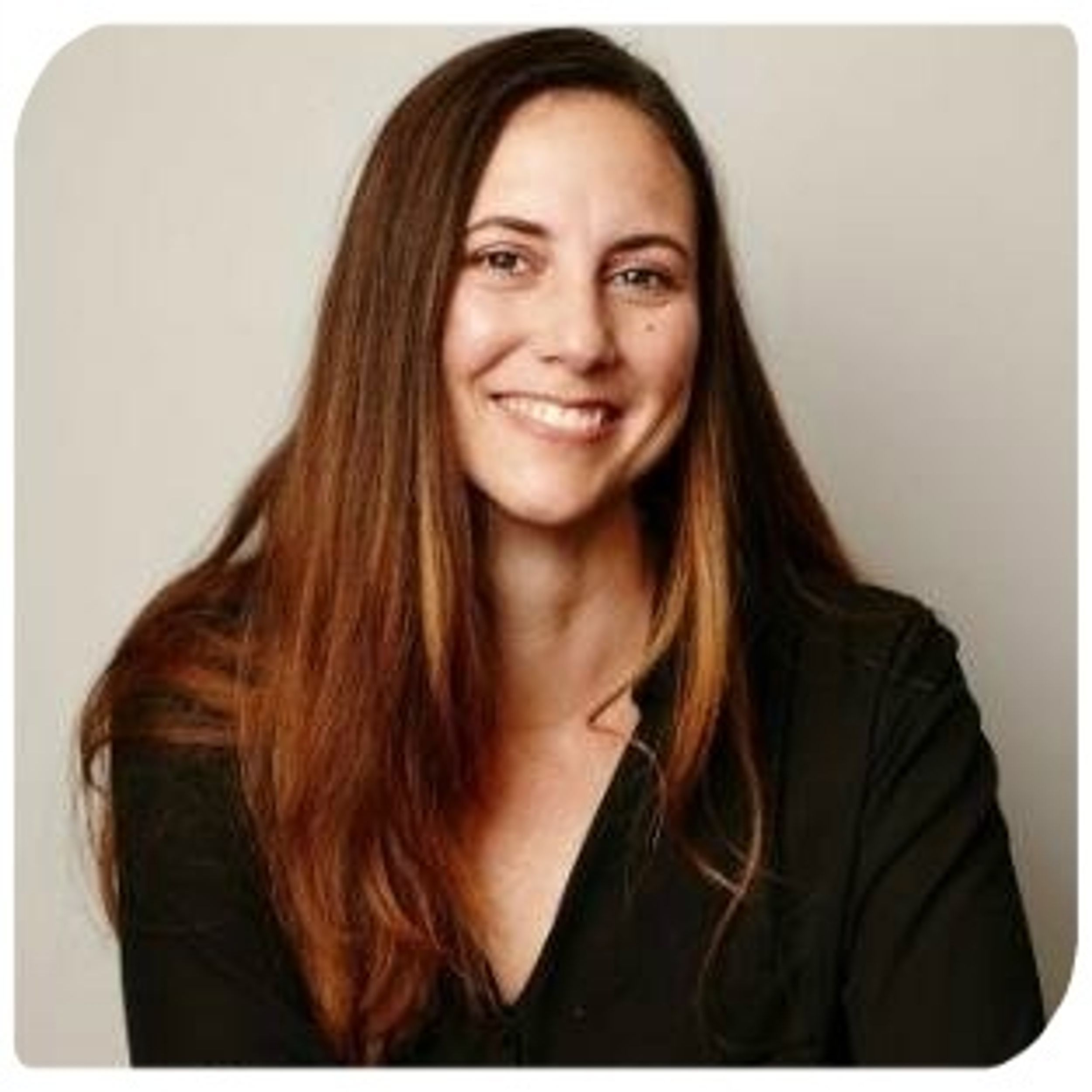 December 19, 2018
Logikcull
Logikcull's Michelle Price On Customer-First Design
Below is an article originally written by Laura Goldberg, the Head of Talent and Retention at PowerToFly Partner Logikcull, and published on June 4, 2018. Go to Logikcull's page on PowerToFly to see their open positions and learn more.
Michelle Price joined Logikcull in March as VP of Design, where she shepherds the company's product design and vision. An artist, designer, and entrepreneur, Price previously co-founded Intuit's QuickBooks Self-Employed product, growing it from a team of eight to over 200.
Customer empathy is the foundation of Price's work, where she seeks to make complex technology easy and delightful. We recently sat down with her to discuss her approach to design, how she puts together a team, and what inspired her to join Logikcull. A lightly edited transcript of that conversation follows.
Logikcull: Why did you decide to join Logikcull?
Michelle Price: Basically, I've rooted for the underdog all my life. I've always been motivated by the values of hope, humility, motivation, tolerance, the ability to stand up for personal convictions and face adversity, and the belief that people have value and that all things are possible. These values have guided me throughout my personal life, my career, and now to Logikcull.
I was excited by the idea that Logikcull can level the playing field in the legal world; the days of drowning the little guy or girl in paper in hopes that they won't find time or resources to go through them are over.
"I was excited by the idea that Logikcull can level the playing field in the legal world."
Another reason is that my husband works for a firm that does environmental legal work. His firm has been able to stop polluters, close down coal plants, and more. Logikcull routinely plays a critical role in helping his firm navigate and compete in discovery-heavy litigation, often against adversaries with deep pockets and substantial resources to bear.
My kids always say, "Daddy saves the world!" But daddy couldn't do it without this company.
Every job I've ever had has dealt with backing the little guy. I came from Intuit, where I helped build the whole self-employment product because I didn't want to just help the company, I wanted to help the person. In this respect, being able to help the team that might not be able to go through a case without having a product like this was a big reason I ended up here.
Logikcull: How would you describe the creative process when you're talking about product design? What are the skills that go into it? How do you accomplish things? How do you channel your creativity in that fashion?
Price: For me, it's always been about falling in love with the problem and not solutions.
It's my and my team's job to figure out the best way to help you do a task. The other day, I was looking through our customer messages and some of our users were suggesting that we make changes they thought would be helpful. But I wanted to understand their pain points first.
"I am a huge customer advocate and that's always going to be first."
I think it's super important to have empathy for the user and always come in with a natural curiosity for things.
As for vision, we're trying to make the most impactful decisions for our customers and for our business at this point, marrying those two particular things together. We're also thinking about what problems our customers will face in the future so the product can account for those as they emerge.
Logikcull: It seems like you're always putting yourself in someone else's shoes. How do you do that?
Price: As a product designer, you really need to be empathetic or you're just going to build a really crappy product. I think having that ability to hang out with the user and see what they do on a daily basis is important. If you're going to design a product for a stay-at-home mom and it has to be an app, you're not going to design it to be used with two hands; you need to observe people's behavior in the environment they're in.
"For me, it's always been about falling in love with the problem and not solutions."
I am a huge customer advocate and that's always going to be first.
Logikcull: As you're building a customer-focused product, what do you seek in a team?
Price: I have been lucky to be on a lot of amazing teams and see different organizational structures over the past 20 years. The two traits that I really keep coming back to are passion and natural curiosity. Those particular items really just instill the foundation of an amazing product designer, PM, or an amazing human being.
"That's what I'm searching for—a team that has a lot of passion, a team that really wants to take risks when it comes to testing out things."
I think the type of team that I'm building is one where everybody has to have that foundation. I'm looking for people that are visionaries. I'm looking for people that are more tactical. I'm pairing up strengths and different qualities to make a really nice team, because not everybody can do everything; you're not supposed to.
So, pairing up someone who's a blue-sky thinker with someone who's super detail-oriented makes an awesome combination. That's what I'm searching for—a team that has a lot of passion, a team that really wants to take risks when it comes to testing out things.
I also find it important to have the ability to throw out a ton of different ideas and feel okay if none of them happen. I was at a conference recently and a speaker said, "If you're not failing 50 percent of the time, you're not doing anything." That's an awesome motto because if you're not experimenting, you're standing still.
Logikcull: How would you describe your leadership style?
Price: I am definitely more of a diplomat, although I've had colleagues say to just put a stake in the ground and have everybody follow me. I find that doesn't work. I don't like titles like "Senior" and "Principal." I really want a level playing field. Regardless if you're an intern or you have 20 years of experience, you can offer something.
I've been fortunate enough to be in companies where I've had a voice as an intern and I've had a voice as the senior. Having that input at all stages makes a huge difference. It's one of the reasons why I mentor women starting businesses now.
Logikcull: Can you tell us a little about that? How did you get into it?
Price: I started my own business when I was 25. I ran it for almost 7 years. About halfway in, I realized I needed to have health insurance and all the basic things that as a small business owner you just can't pull together. So, I went part-time on my business and then I went to work for Halsey Minor, the founder of CNET. What I realized is I had so much passion around my business and such little passion working for somebody else.
I wanted to be able take all the things that I've learned and share them with others. I wanted to show them how to structure their goals from small to big—from guerrilla marketing to creating a good outreach letter to sourcing a manufacturer.
When I started, there was nothing on Google. There were business plans, but they weren't designed for startups. I wanted to make things more approachable for women who are thinking about stepping into that world because often all those documents about starting your own business don't resonate with early career professionals or startups.
Since starting, I've switched a bit from helping businesses to mentoring early career designers. I get a lot of them connecting with me through LinkedIn. People reach out and ask me to look at their portfolios. I would have liked someone to do that for me when I was starting out. So I do take time to make sure and go through and give them pointers and put them in touch with others who can help.
Logikcull: Tell us about your time here so far. What have you learned? What do you wish you'd known before coming in?
Price: I've been here almost two months now. I would say that the product is incredibly powerful and the people are amazing. You come here, especially from a corporate background, and it's a very different feel. It's very refreshing.
I was telling somebody I'm trying to recruit that there's levity here and it's levity that you wouldn't find in other places.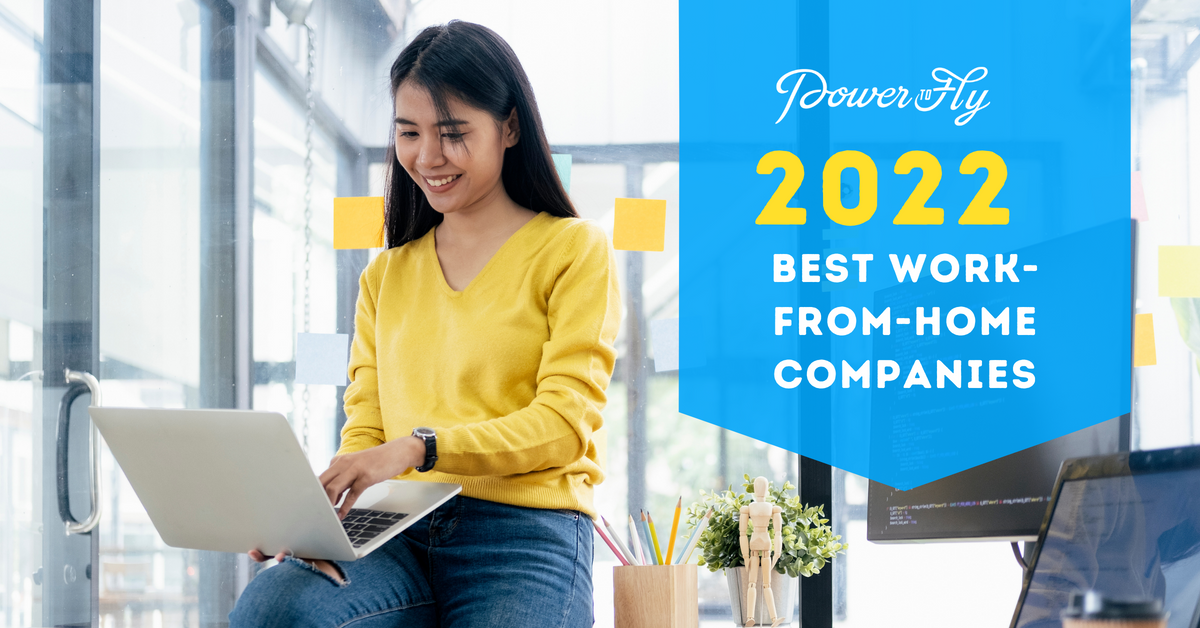 Featured Post
Every year, PowerToFly creates a list of the best work-from-home companies. Now that over half of the U.S. workforce is remote, compiling that list was a bit more challenging.
This year, we prioritized selecting companies that are remote-friendly—meaning they have both remote and in-person roles—but they have made long-term commitments to hiring and supporting employees who choose to work from home; and we think they have the perks, values, and organizational framework to allow all employees to flourish in their careers, regardless of location.
Keep reading to see our top 15 work-from-home companies for 2022, along with a description of what they do, why we like them, and who they're looking for.
PowerToFly's Best Work-From-Home Companies 2022:
Don't see what you're looking for? Check out a fill list of 5,000+ open remote roles here!
READ MORE AND DISCUSS
Show less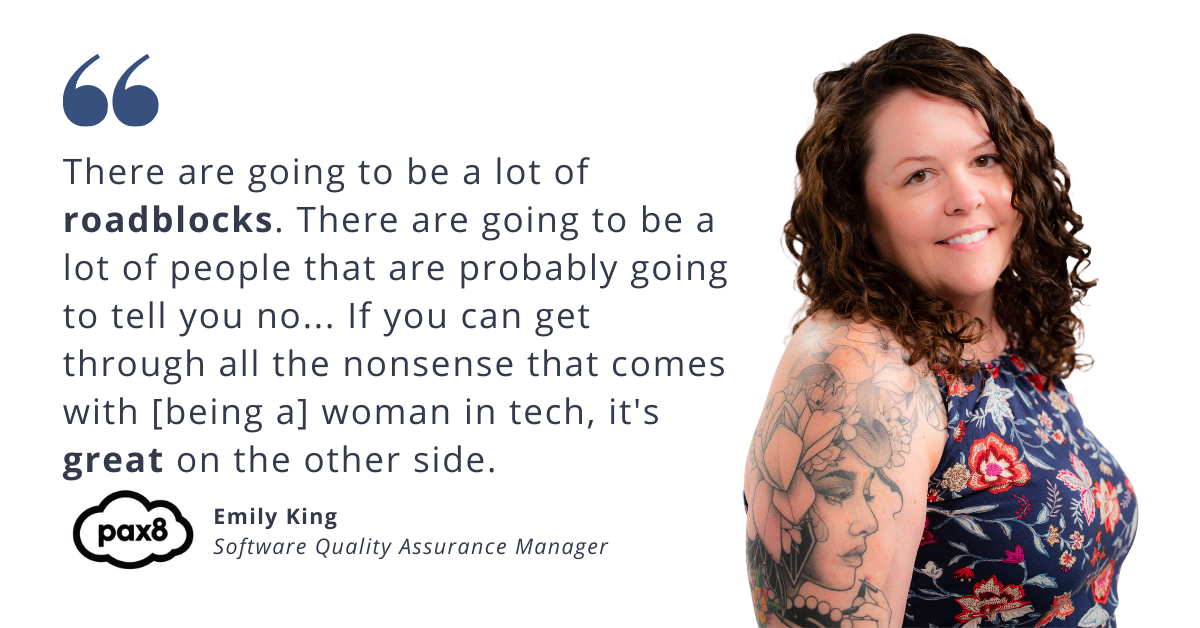 Pax8
Insight on Transitioning Into Tech with a Non-Traditional Background
Emily King much prefers road-tripping over flying.
Having lived in many places – from Florida to Texas to Colorado – she's always enjoyed the adventure of travel. "I love to get in my car and just drive for 30 hours to Florida and just see what's out there," elaborates Emily. "I could fly, but just driving through and seeing the country and meeting people in each town; it's super fun to me."
Emily's ambition and attention to detail also translate to her professional life. It helped her transition into tech without a software engineering degree or a Bootcamp certification. We sat down with her to hear more about her journey pivoting from wedding photography to becoming a Software Quality Assurance Manager at cloud marketplace Pax8.
Keep reading to learn how she's broken barriers throughout her journey and advice for women looking to pivot to tech.
Breaking into the tech world
When it came time to pick a career path after high school, Emily wasn't sure which route to go down. "I literally had no idea what I wanted to do," Emily reminisces. "I am very methodical. I remember one of my teachers telling me I had the brain of an engineer, but you want to rebel from that for a little bit when you're a kid." Encouraged by her family to explore more of her creative side, Emily opted to study one of her hobbies: photography. "I enjoyed it, so I decided to go down that path," she explains. "But at a certain point, I realized that that wasn't what I wanted to do with my life."
After doing some wedding photography and other side photography work to make ends meet, Emily decided to find a job where she could leverage some of her different strengths. "I knew that I've always been really great at helping people. I'm very patient. I love to help," she says. "And so I was at a point where I needed to pay the bills, and I was like, let's go to Apple."
She started on the sales floor, showcasing the newest Apple technology to customers. But she quickly moved on to the tech side of things – doing repairs on computers. "I wanted to work towards something. I wanted to know the ins and outs and why things work the way that they do," says Emily. This is why she wasn't afraid to ask questions and dig deep into solving problems. One of her store managers noticed her drive and attention to detail and connected her with an opportunity that would change her life.
"He pulled me aside and explained career experiences at Apple's corporate locations – Austin or San Jose – where they offer people in retail to go out to their campuses and work in a career job for four months," she elaborates. "It doesn't guarantee you a job, but it's something to get your foot in the door."
Without hesitation, Emily packed up and left for Austin, Texas, and dove into her first official engineering experience. "That's what led me into Quality Assurance," Emily explains. She began testing different hardware parts for iPhones and computers, which she already had experience with at her retail store. "But when I started to get into diagnostic testing, seeing all the different things that go into testing software and hardware was eye-opening. I had never felt that before. It made me so excited being able to solve a problem that I couldn't figure out," Emily shares.
Her corporate experience at Apple extended from four months to six months, and she eventually joined a team to continue her journey there for four more years.
Tech leadership at Pax8
A move back to Colorado is what sparked her next career step. "There came a certain point where I didn't see myself making a home in Texas, so I moved back to Colorado. But when I moved back, I honestly didn't like the remote experience," she says. "I was still working at Apple, but I felt really disconnected. I didn't feel as motivated as I was before."
In search of the work camaraderie she experienced in Austin, she reached out to her local network to learn more about the Colorado job market. One of her colleagues mentioned the cloud solutions management platform Pax8. "The way he spoke about the company convinced me," says Emily. "He loved what they did, the opportunities he got, the training that he got, how supportive everybody was." So, when a position opened up, she jumped on the opportunity.
Emily's former QA experience set the foundation for her new position. "Because I had hardware and software experience, I was able to translate that into the role here, and I came in as a QA II." Within a few weeks, her manager approached her about taking on a new project. "They needed a senior engineer to create a process to QA their tools and collaborate with the team to find opportunities to make a more efficient process," Emily explains. "I was honestly excited that people trusted me to be able to do it, but man, it was a little intimidating at first."
Yet she moved into the role with confidence, thanks to the support of her team. "They really encouraged me, and I thrived," she says. She worked in that role for a year and a half before transitioning into a new one. The decision to take that role helped her gain the leadership experience she needed for her current management role. "I took an opportunity that really not that many people wanted to, and I made the best process that I could for that team," she elaborates. "I created that relationship to where, when I got out of it, it just kind of eased me into leadership because I had to train people to take it over."
Emily then started spearheading different projects and moved to QA Lead, and most recently took on a role as QA Manager. "I've been in the manager role for six to eight months, so I'm still new, but I feel like I've been doing it for a long time now," Emily shares.
Overcoming barriers
Emily's drive, inquisitiveness, and problem-solving skills have helped her advance her engineering career. However, riding the tech wave was not always easy. Being a woman in tech with a non-traditional background has not gone without its challenges.
"I didn't go to school for software development," Emily shares. Although she had a bit of coding knowledge, she didn't start with the foundations that most software engineers have when they enter the professional world. But the hands-on experience she obtained while working allowed her to gain all of the knowledge she needed to thrive in an engineering role. "Certifications and everything are really great, but a lot of times now when you look at software development, it's more of the skillset that you got from other jobs," she elaborates. "I had real-life experience, and I was able to apply it. The ability to adapt and run with that is what got me to where I'm at," Emily says.
But that's not to say that imposter syndrome doesn't creep in now and then. "Anxiety is real. And if you don't feel like you're meeting [expectations] or maybe not [meeting them] perfectly, it just becomes too much." This is why Emily works with a therapist to learn how to combat those feelings. "There's a stigma to it, but therapy is one of the things that really just allows me to open up my mind a little bit more," she states. "It's really hard to give up that control sometimes and I continue to work on it."
With the help and support of her team, Emily can see herself from a different perspective. "I want to be the best version of myself at work, and I think that's something that helps me out with my imposter syndrome, and the anxiety – understanding that I'm seeing it in one way, but [my team] sees me in a completely different light," Emily shares. "It just gave me the platform to stand on. You have the confidence at that point to know that you can shine and help out where you can."
Advice for women pivoting to tech
According to Emily, "working in tech, in general, is an uphill battle, especially for [underrepresented professionals] like women and people of color." She's experienced exclusion and people doubting her intelligence first-hand. "I got to a point of frustration," she explains. "I got to a certain point that I wanted to see representation. I wanted to see more women in a higher role, a leadership role," Emily explains.
This challenge motivates her to focus on developing her team and encouraging them to break down their barriers. She values all of "the experiences that somebody can bring – different life choices and cultures – to bring more opportunities and different mindsets to the table," she explains. "The biggest thing is just keeping people's minds open, and they get really excited about [new] opportunities and seeing other people grow in their roles."
Not only is Emily passionate about supporting her team, but she also wants to help other women with their transition into the world of tech. Keep on reading for her advice.
Don't take on too much. When you come from a non-traditional background, it can be easy to overcompensate for your lack of formal training. Ambition is good, but "you can't take it all on," Emily shares. As she continues to grow in her role, she's eager to learn more about her industry, dive into leadership, and support her team with their roles. "My director makes fun of me all the time; I have ten books behind me of stuff I want to learn about work." Emily shares. Now she's working on "being able to find the right things to put my time and effort into that will have long, positive gains."

Listen to what others have to say. When you're first attempting to enter the tech world, the different entry paths, careers, industries, and job titles can get confusing. "There are so many different things in tech, it's overwhelming if you try to even narrow it down initially without knowing the experience or knowing what goes into it," says Emily. She encourages career pivoters to network and form relationships with people who know their passions and know the industry. "What made things easy for me is that I listened to the people that told me what I was good at," says Emily.


Find your passion. Once you've figured out how your skills align with different industries, Emily encourages people to do some exploring to find a role you're not only interested in but a role that you're passionate about. "If you're not passionate about it, get out as fast as you can." Emily advises. "Life is too short to spend it in a job you're not happy with."

Be persistent. Emily follows up her advice about passion with persistence. "There are going to be a lot of roadblocks. There are going to be a lot of people that are probably going to tell you no. There are going to be a lot of people that maybe don't agree with you," Emily explains. "If you can get through all the nonsense that comes with [being a] woman in tech, it's great on the other side, once you get there, and you can say 'I made it,'" Emily encourages.
If you're looking for a supportive and positive environment to grow in your tech career like Emily, check out Pax8's job openings.
READ MORE AND DISCUSS
Show less
Loading...