GET EMAIL UPDATES FROM POWERTOFLY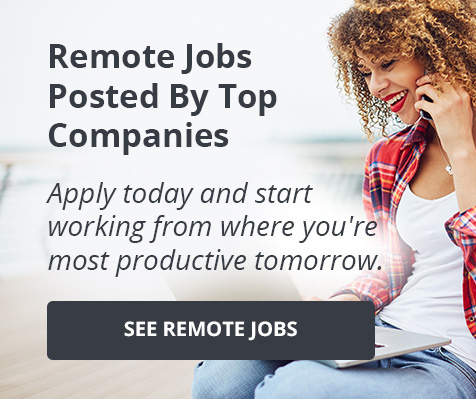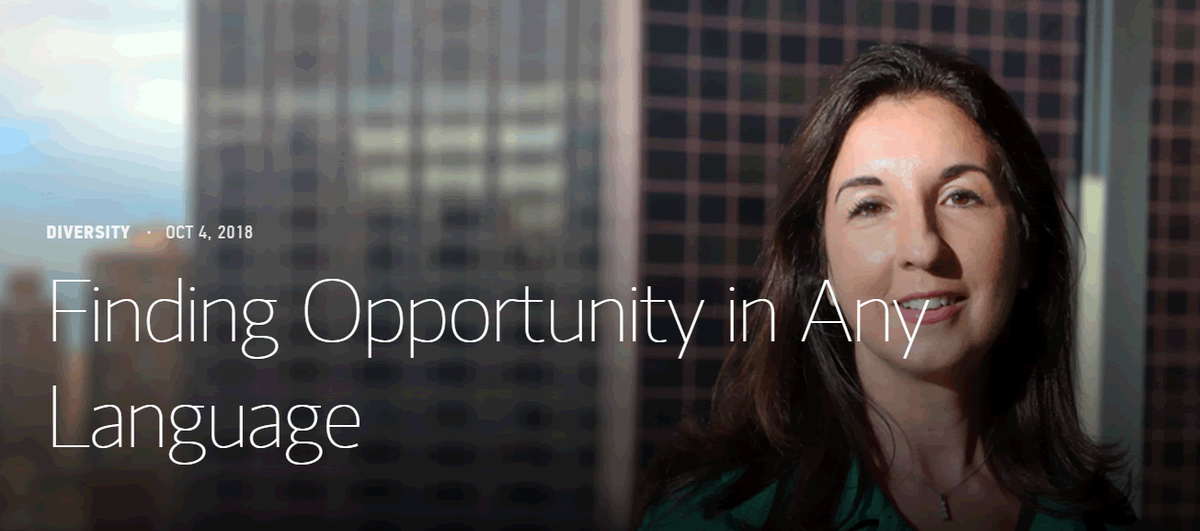 December 07, 2018
Morgan Stanley Technology
Finding Opportunity In Any Language
Below is an article originally written by PowerToFly Partner Morgan Stanley, and published on October 4, 2018. Go to Morgan Stanley's page on PowerToFly to see their open positions and learn more.
Drawing from her Latina heritage, Claudia Marmolejo has successfully navigated and excelled across both corporate and international cultures, while opening paths for others.
It was the quintessential New York story: In 1994, Claudia Marmolejo arrived from Argentina to study law at Columbia with only $700 and one credit card. With a week before classes started to find a place to live, she rented a shared room in a convent run by nuns on 54th Street and 10th Avenue. It was a bit of a commute to Columbia's upper-Manhattan campus, but "the convent was affordable and safe—complete with an 11 pm curfew," Marmolejo recalls with a laugh.
Yet years later, her career path would bring her back to the same neighborhood and to Morgan Stanley's headquarters, where Marmolejo is now an Executive Director and Chief Operating Officer of the Wealth Management Client Development Group.
"I couldn't anticipate my journey, but in retrospect, I would say that where I am today and the experiences and opportunities I've had are precisely what I had in mind when I decided to come to the U.S. all those years ago."
A Glimpse of a Different Life
As with so many stories, Marmolejo's starts with her family: In 1988, she visited her older sister Andrea who had received a scholarship to study at Harvard's Kennedy School of Government. She stayed for a month auditing classes, going to events and meeting students. "It was so different from Argentina, where women were expected to conform to more traditional female roles, like teachers and nurses and eventually housewives and mothers," Marmolejo said of her time in Cambridge, Mass.
"I loved that the female students were fully partaking in the intellectual life on campus, speaking out in classes and leading organizations. That was what I was looking for, the kind of life that I wanted to lead."
One of her favorite expressions is: "If you can see it, you can be it." During that month at Harvard, she saw the life she wanted. "I was determined to return to the U.S.," she says.
Over the next few years, Marmolejo moved with single-minded resolve. She studied law at the University of Buenos Aires, completing her degree in three and a half years, ahead of the typical five. She was then accepted at Columbia's master's program in law. "I loved Columbia. The advanced study, immersion in U.S. jurisprudence and collaboration with so many smart people sharpened my legal skills and prepared me for practicing law in the U.S."
Unfortunately, it didn't prepare her for the tight job market after graduation. Nonetheless, Marmolejo managed to negotiate a six-month contract with a corporate law firm, which led to a full-time associate position. She then grasped that business in Latin America, particularly in Brazil, was taking off. "I realized the value of being fluent in Portuguese and hired an after-hours tutor," she added.
Her multicultural background was attractive to other law firms and investment banks, including Morgan Stanley. Twelve years later, she still feels taking a position with the firm was the best decision she made. "I loved that Morgan Stanley recognized and rewarded talent with greater responsibility," Marmolejo explains, who spent nine years in Wealth Management Legal, before moving into her current role as COO of the Client Development Group.
Sharing a Personal Journey
"Throughout my career, I've moved through various firms and international cultures, and have been able to absorb them quickly," Marmolejo says. "I've learned the value of relationships, of making and deepening connections, and making clients and colleagues feel welcome. I know what it's like to come from the outside, from another industry, and certainly from another culture."
Marmolejo's drive is stronger than ever. She is the Co-Chair of Morgan Stanley's Latino Employee Networking Group (LENG), and was recently named a member of the MAKERS Class of 2018. "When I was asked to co-chair LENG, I felt honored. Being Hispanic is my heritage and a fundamental part of who I am. I jumped at the chance to help inspire fellow Latinos and Latinas with LENG's programming and resources. I am proud to be in a position to advocate for more Hispanic representation at Morgan Stanley," Marmolejo says. Meanwhile, on the MAKERS storytelling platform, "I can share my own journey as a professional and as a Latina."
Marmolejo's contributions to the Hispanic community extend beyond the firm. Since 2015, she has been a trustee of Museo del Barrio in New York City and is a board member of LatinoJustice PRLDEF (formerly the Puerto Rican Legal Defense and Education Fund), a national civil rights organization that fights discrimination against Latinos through advocacy, litigation and education. She is also a trustee of Xavier University of Louisiana and a member of the board of the nonprofit Turn Around for Children.
"If people can learn from my story, struggles and triumphs, then I feel I've done my job in showing other Latinas, and people overall, that moving up the ladder through hard work and doing your personal best is possible, no matter where you start."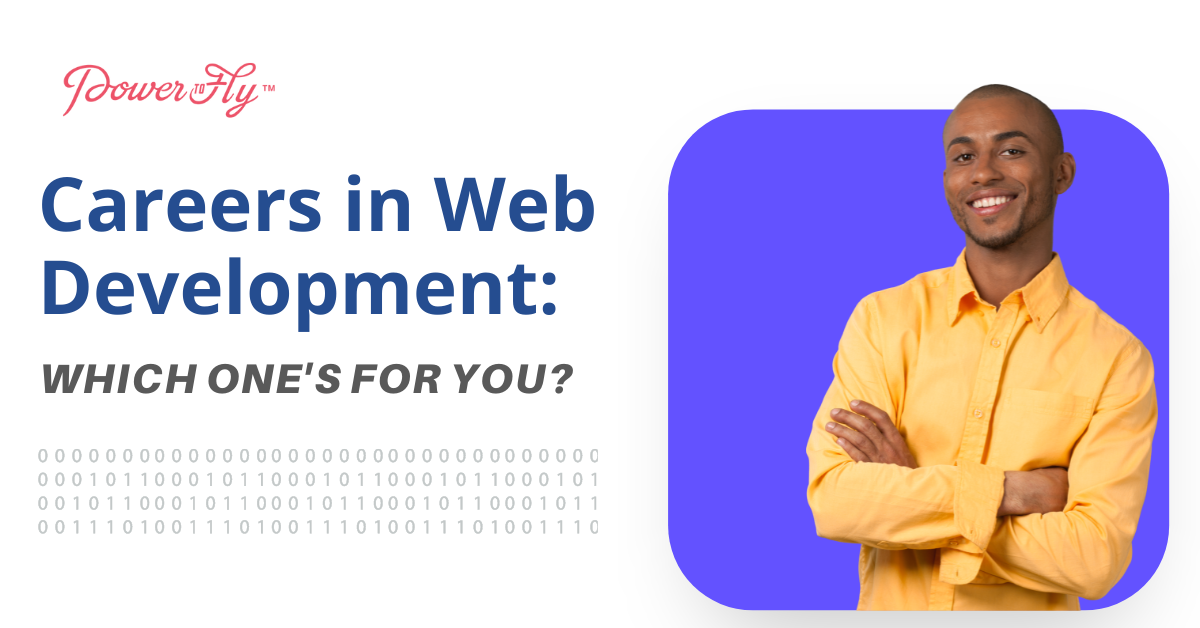 Upskilling and Development
We all have our favorite websites– the ones we frequent, bookmark, and recommend to others. You might even enjoy some website features so much that you've found yourself wondering why they aren't more popular. Or maybe you've experienced times where you were frustrated with a website and wished you could add features or even design your own!
If you've ever found yourself intrigued at the prospect of designing and developing your own websites, then a career as a web developer might be just for you!
As a web developer you would be responsible for coding, designing, optimizing, and maintaining websites. Today, there are over 1.7 billion websites in the world and, in turn, the demand for web developers is on the rise. In order to figure out what kind of web development work best suits you let's start with an introduction to the three main roles in web development that you can choose from.
The Three Types of Web Development Jobs
Front-End Web Development: The Creative Side
Think of front-end development as the décor of a house. The color scheme, furniture, manicured lawns, and overall aesthetic. In terms of a website, front-end development is laser-focused on the appearance of a website and its presentation on different devices. If you're considering a role in front-end development, it's important to learn programming languages such as HTML, CSS, and JavaScript. These three languages go hand-in-hand. HTML allows you to create user interface elements, CSS helps you with stylistic elements, and JavaScript allows you to incorporate online tools and connect your website to back-end functions.
In addition to programming skills, front-end developers need to be detail oriented, creative, willing to keep up with the latest trends in web development, cyber security conscious, and geared toward user-friendly designs. The median salary for a front-end developer can reach well into the $90,000 to $100,000 range.
Back-End Web Development: The Logical Counterpart
While a house can be beautifully decorated, it's incomplete without a solid foundation and efficient infrastructure. Similarly, a well-designed website depends on logical and functional code to power the features of that website. Back-end web development is code-heavy and focused on the specifics of how a website works. If you enjoy the analytical challenge of creating the behind-the-scenes code that powers a website, then back-end development is for you.
Since this role is more code-heavy, it's important that you learn numerous programming languages and understand algorithms and data structures. Some languages that are essential to back-end development are Ruby, Python, SQL, and JavaScript. Back-end developers also ensure that users can successfully retrieve and access data. This requires creating and using APIs (Application Programming Interfaces) which act as messengers that relay data related requests. Additionally, developing the code for the inner workings of a website also requires back-end developers to be conscious of the user interface features designed by front-end developers and to internally mitigate potential security risks. Due to the increased technical aspect of this position, back-end developers normally earn higher salaries than front-end developers. The average median salary for this role is around $118,000 per year.
Full-Stack Web Development: A Little Bit of Everything
A full-stack developer is essentially the Jack (or Jill)-of-all-trades in web development. Full-stack developers need to be knowledgeable about both front-end and back-end roles. This does not necessarily imply that you would need to be an expert in both roles, but you should fully understand the different applications and synergies they each imply. In order to work in this position, you will need to know the programming languages used by front-end and back-end developers. In addition to these languages, full-stack developers also specialize in databases, storage, HTTP, REST, and web architecture.
Full-stack developers are often required to act as liaisons between front-end and back-end developers. Full-stack developers need to be both problem solvers and great communicators. The end goal for a full-stack developer is to ensure that the user's experience is seamless, both on the front-end and on the back-end. In return, you can expect to earn a median salary of $100,000 – $115,000 a year for this role.
Taking the Next Step
Web development is both in-demand and lucrative! All three roles described above contribute to specific aspects of web development and the scope of each one can be customized to the industries and positions you feel best suit you. Regardless of which role you choose, all of them need a foundation in programming.
To gain the programming skills needed in each role, you can enroll in courses or learn independently. Coding bootcamps are a great way to boost your skillset quickly and efficiently.
Click here for some of our highly rated programming bootcamp options! Make sure to check out the discounts available to PowerToFly members.
READ MORE AND DISCUSS
Show less
Loading...