GET EMAIL UPDATES FROM POWERTOFLY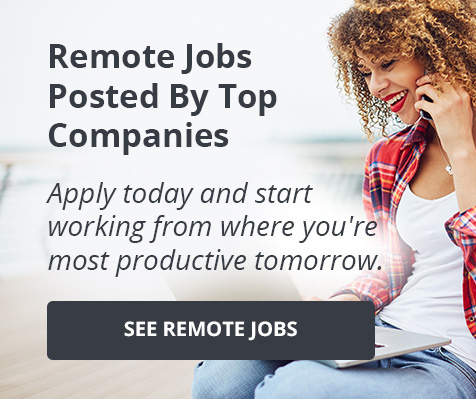 October 07, 2019
Relativity
"The vision powering Relativity's product and UX teams"
Below is an article originally written by Alton Zenon III at Built In Chicago, and published on June 3, 2019. This article is about PowerToFly Partner Relativity. Go to Relativity's page on PowerToFly to see their open positions and learn more.
Without the combined efforts of its product and user experience teams, products would be inefficient, unusable or both. And in the legal world, no one can afford to have a product fail or be overly cumbersome. Relativity understands this idea well, and the teams behind the e-discovery platform it's developing are striving to evolve the company's product, how customers interact with it, and how they advance their own professional skills.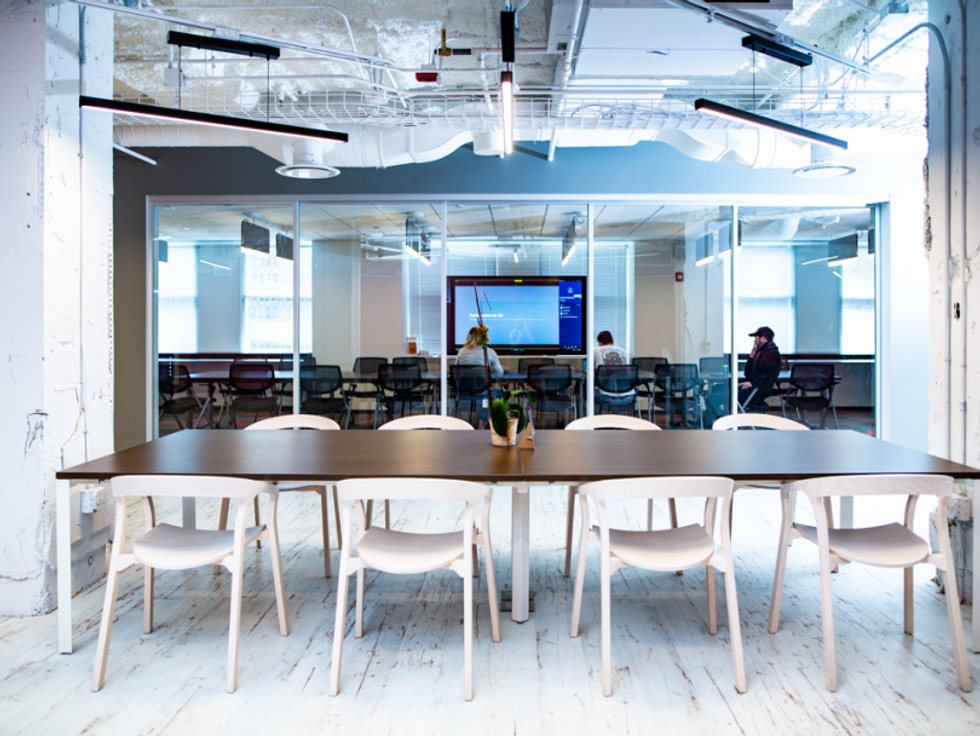 PHOTOGRAPHY BY CHRIS MURPHY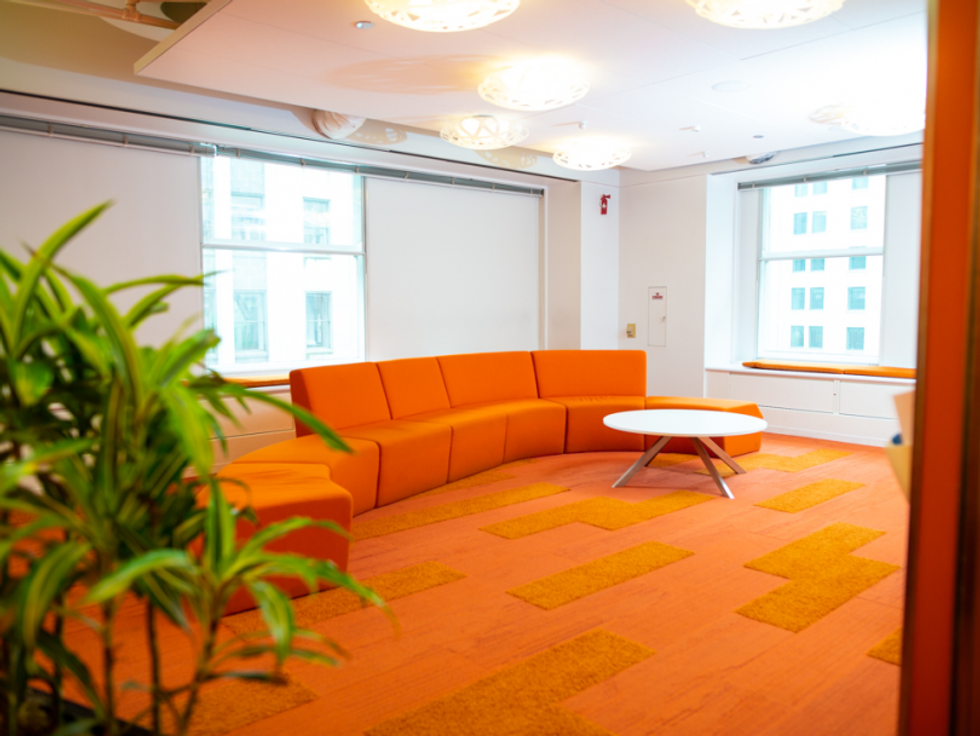 PHOTOGRAPHY BY CHRIS MURPHY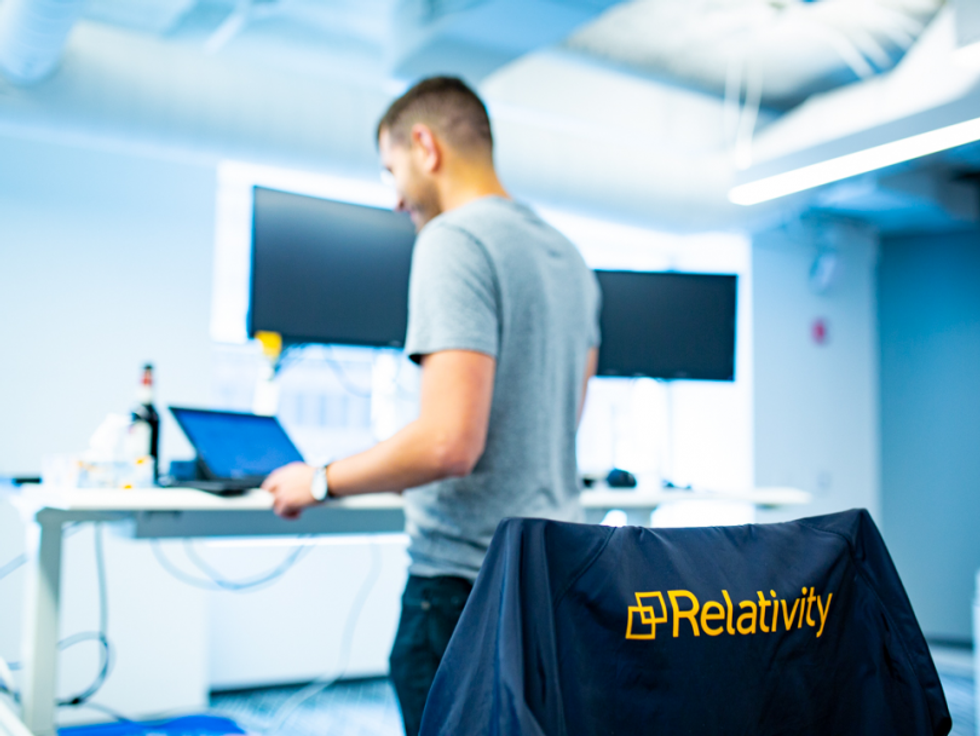 PHOTOGRAPHY BY CHRIS MURPHY
FOUNDED: 2001
EMPLOYEES: 925, around 775 locally
WHAT THEY DO: Relativity provides and maintains a cloud-based solution for storing and analyzing the large volumes of data generated during the discovery processes of litigation, internal investigations and compliance projects.
WHERE THEY DO IT: Chicago
PHILANTHROPIC ARM: Relativity Gives is devoted to giving back to the Chicago community. It donates tens of thousands of dollars to schools each year and offers staff many opportunities to volunteer.
CULTURE IS KEY: From a number of highly varied community resource groups and a dedication to philanthropy to providing opportunities for staff to have some fun, Relativity is adamant about organically strengthening and widening its cultural arms.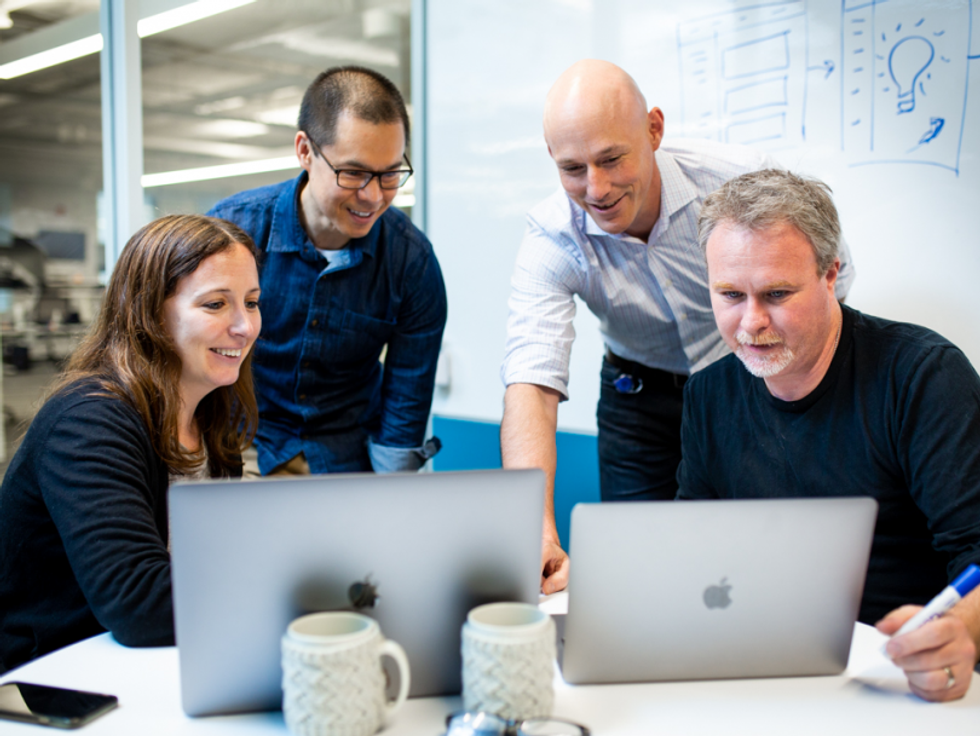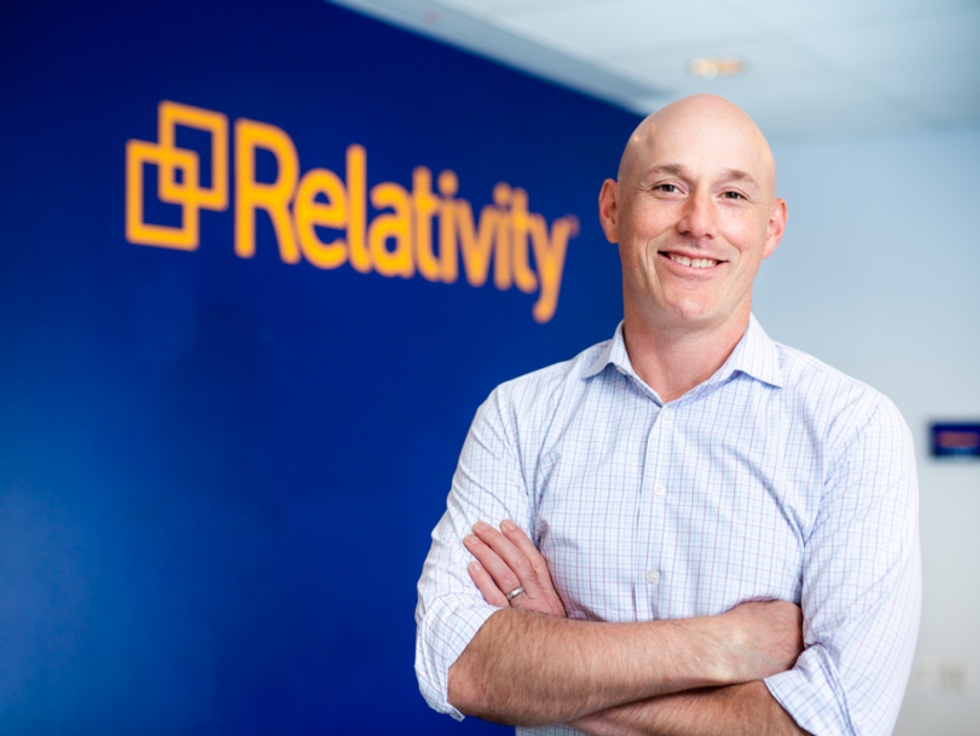 Chris Brown, Chief Product Officer
Chris is responsible for charting the company's overall product vision, strategy and roadmap. He also leads the product and user experience teams, in coordination with the tech division, as they work to reach those future-state destinations.
NO BACKPEDALING: Chris is an outdoor athlete and enjoys snowboarding and biking. He plans to stage his own Tour De Iowa and bike across the state over the summer.
How does Relativity's product fit into the ever-changing tech landscape of today?
Relativity sits at the nexus of the major technology transformations of our time: AI, mobility, IoT, security and the public cloud. As every organization goes through their own transformations in these areas, we are working to build a cloud platform to support them. That amounts to a few key areas for us: improving our user experience, providing the most comprehensive end-to-end e-discovery solution, and increasing our platform extensibility to solve other unstructured data challenges beyond e-discovery.
We use key results across each of our areas that align up to our product strategy and company goals.
How do you facilitate cross-team collaboration to help different teams work towards shared goals?
It starts with building the DNA of great sprint teams, complete with a strong, embedded triad of product, engineering and UX leaders working together. We use key results across each of our areas that align up to our product strategy and company goals and have a mix of ceremonies to keep folks informed and involved in debates around shifting priorities.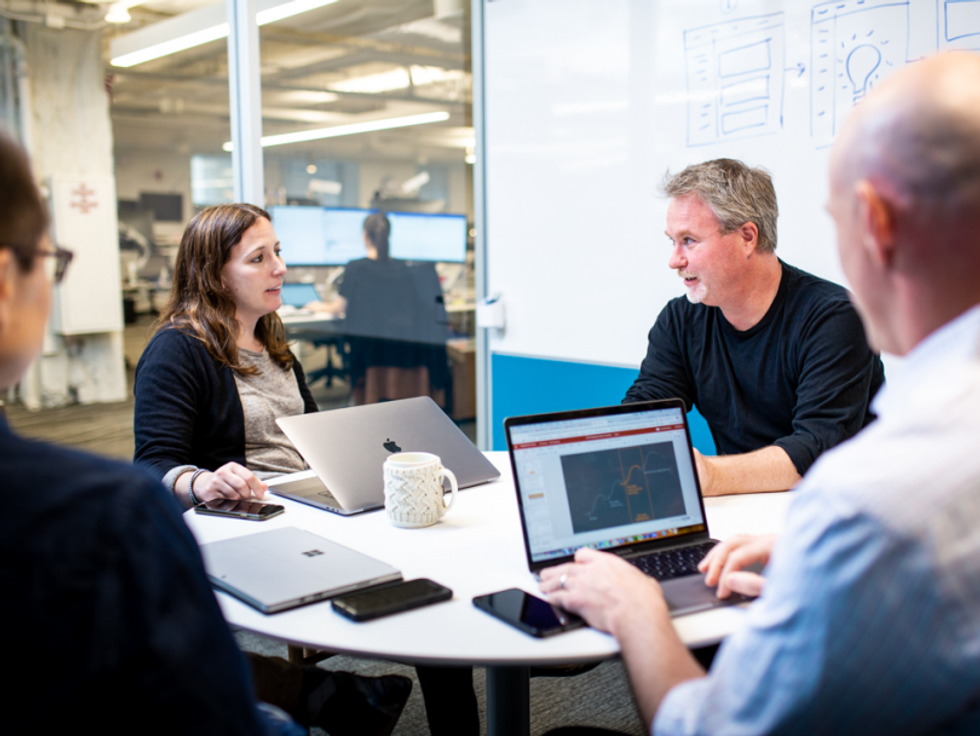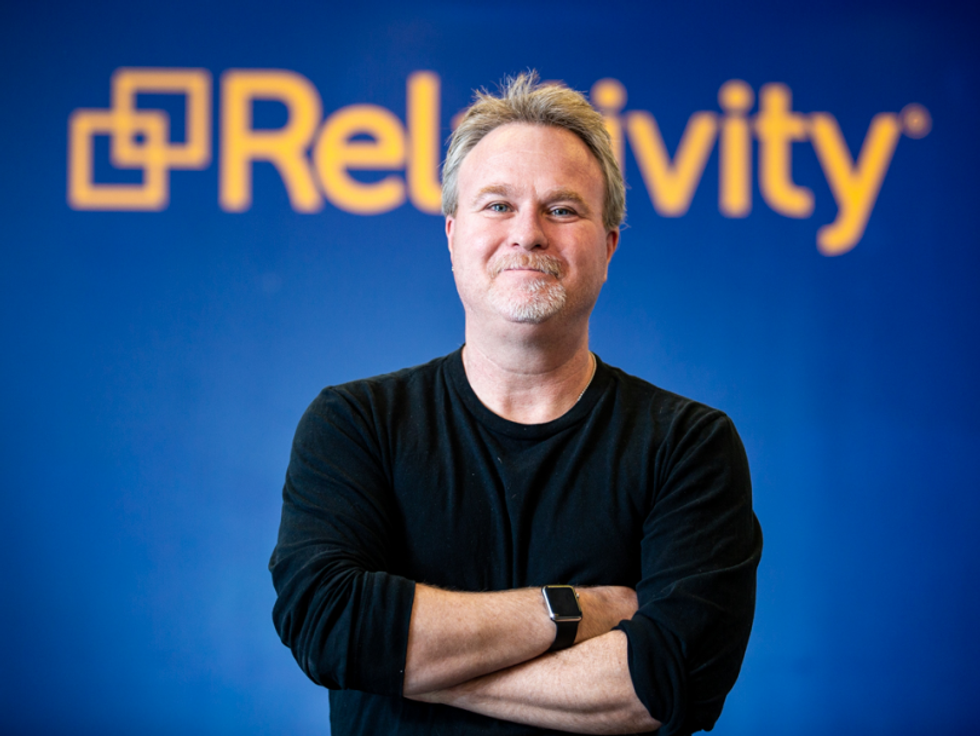 Brian Hunt, Director of User Experience
In his role, Brian is always thinking of the user and is in charge of leading the vision and strategy behind optimizing their experiences in using Relativity's products.
A TRAVELING ARTIST: Brian has been writing, recording and performing music with a group of his friends since he was in the 5th grade. He has gone on many U.S. and European tours with a band, and traveling with bandmates taught him a lot about facing challenges and celebrating wins as part of a team.
What are some of the challenges your team is presently working to solve?
We're working to reduce redundant code and unnecessary variations and inconsistencies in the UI. We're employing a design system to provide an easy way to build features utilizing reusable components. Once adopted, our user experience will have a uniform, consistent and improved look and feel.
What's a major project you will be working on in the coming months?
Defining the next generation interface for Relativity. We are looking to bring fast, meaningful improvements to the platform while also mapping out an entirely new user experience for our customers.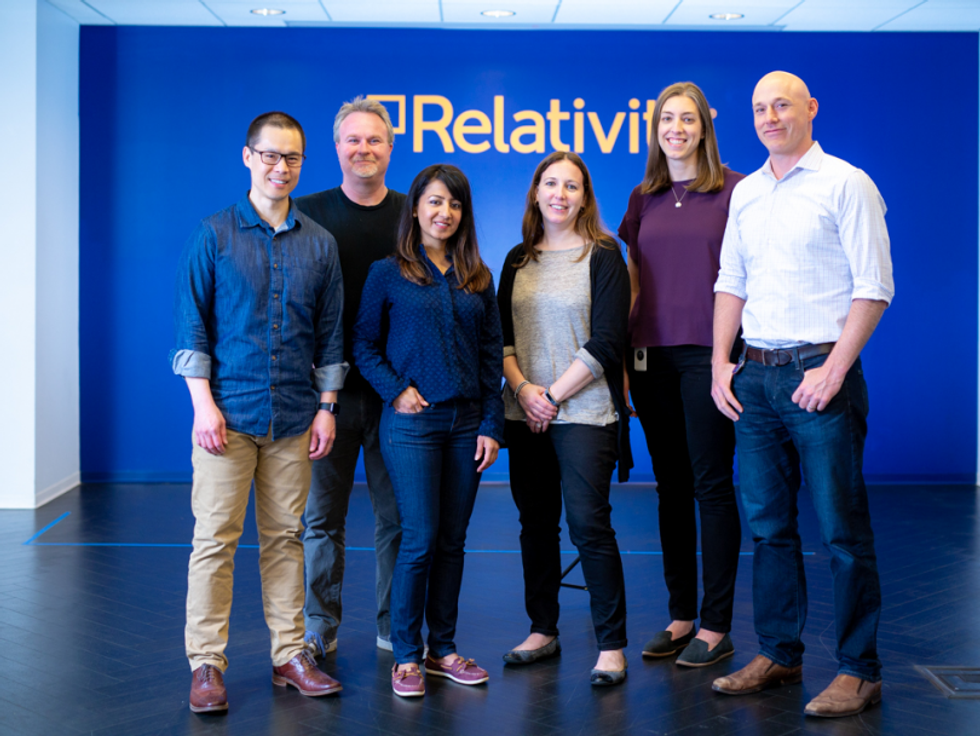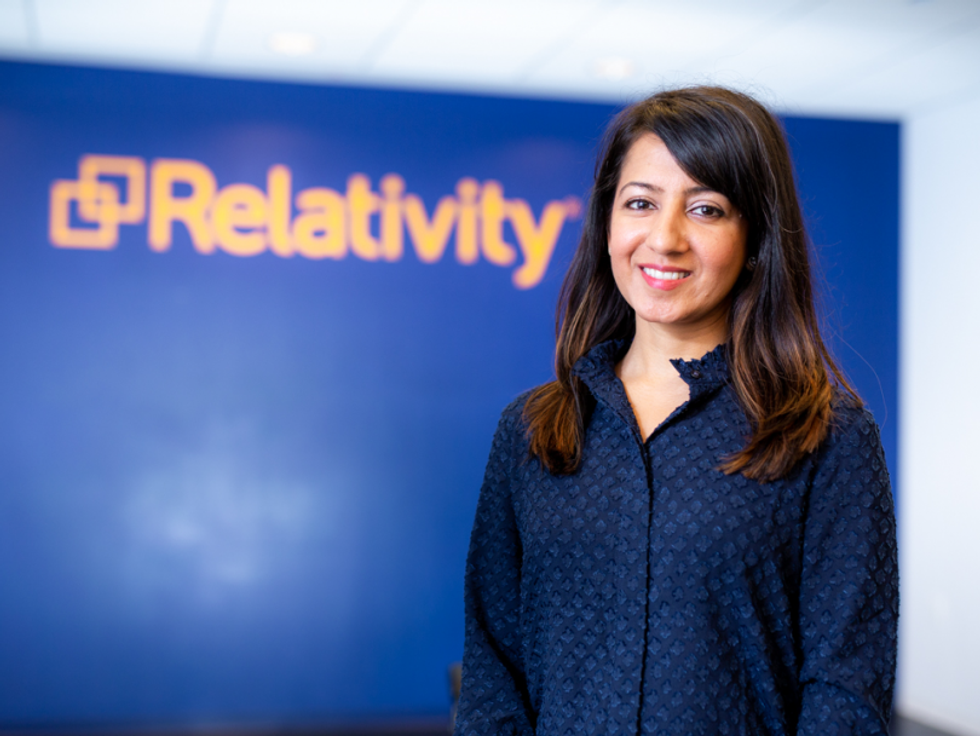 Cherry Mangat, Senior Product Manager
Cherry is the product lead for the company's case strategy product line, for which she gives customers tools that allow them to organize important details about their cases.
STORY TIME: Cherry loves storytelling and has practiced it in many ways: via blogging, authoring a book and performing stand-up comedy. She said the idea of combining numerous elements to make a compelling narrative translates to managing a product.
How do you work to keep yourself sharp and in-the-know regarding tech and industry trends?
One of the easiest ways is the internal weekly digest that highlights what's happening in our industry. I joined Women In Product, which is great for networking and learning more about product management and tech. I recently took a training workshop on how Google runs its design sprints, which was insightful and fun.
What tools does your team currently use, and how do they enable your team to work efficiently and successfully?
We use JIRA for tracking development work, Aha! for roadmaps, Salesforce for customer feedback, Tableau for metrics, Asana for task management, Slack for chat and many other tools. It can be a little overwhelming initially to use so many tools, but over time I've come to value the integrations between many of them. They help us collaborate and prioritize the most important work, then align it to our top-level business goals and track the outcomes.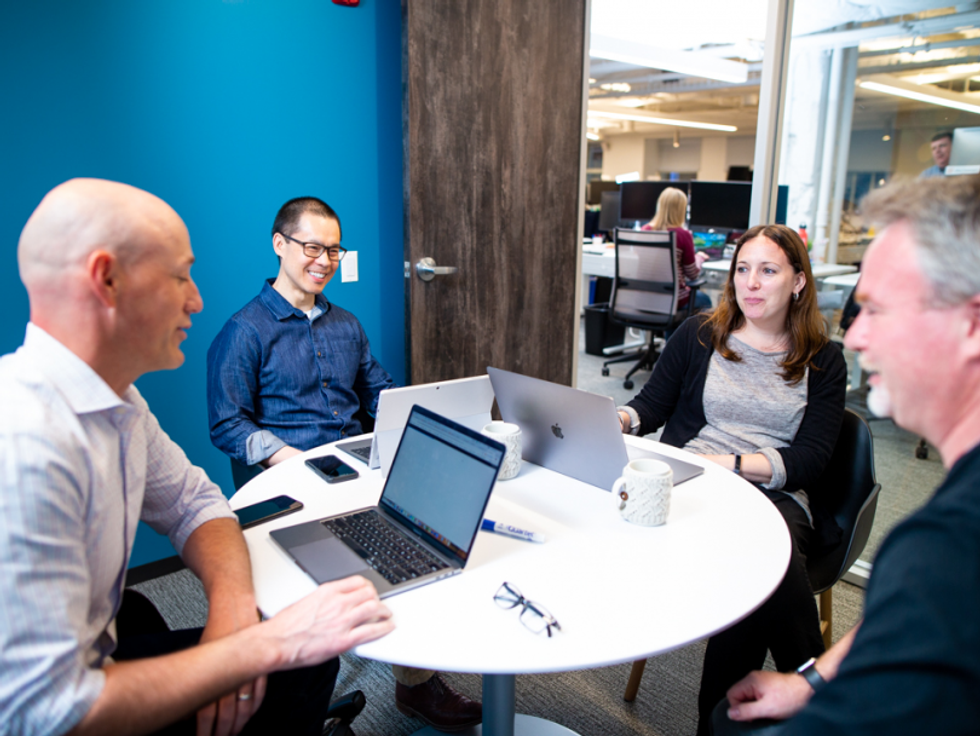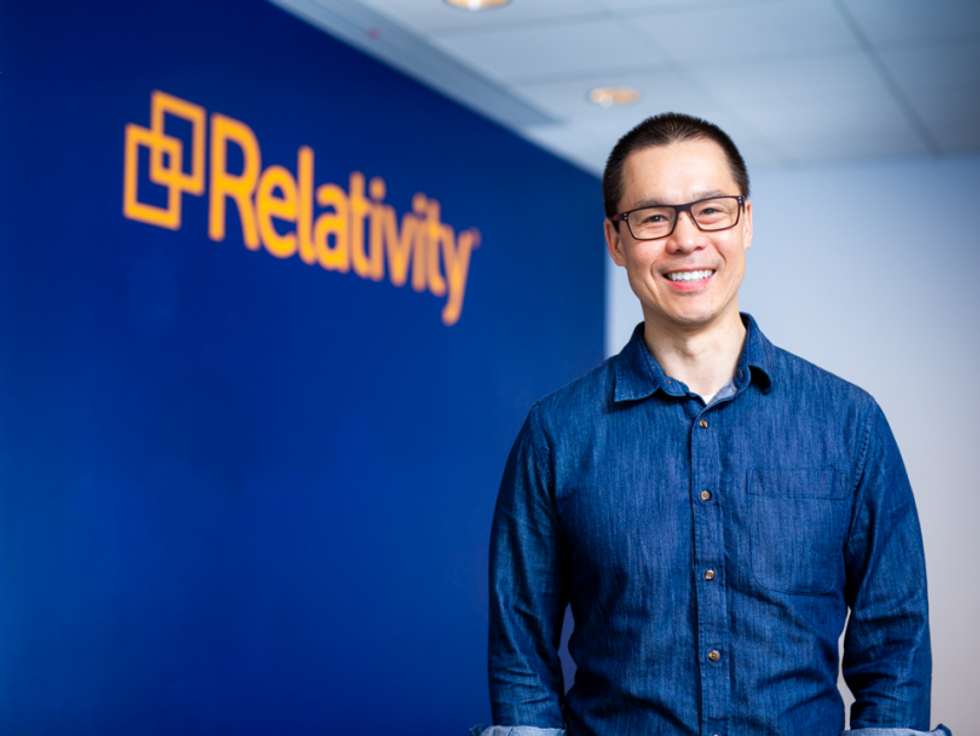 Alex Moy, Director of Product Management
Alex works with product managers, designers and engineers to help give life to Relativity's products, with RelativityOne being the center of attention these days.
CARVING OUT LEADERS: Weather permitting, Alex loves to hit the slopes on his snowboard. The sport demands concentration under pressure, courage and becoming comfortable with the uncomfortable — traits he has taken to his role as a leader and ones he encourages his team members to employ in their own work.
What are some non-technical skills you look for in new hires?
I look for candidates that are naturally user- and value-centric in their thinking. I search for candidates that have T-shape skills when it comes to business, design and technical acumen, as well as individuals with outstanding communication and influence skills. I look for values that I believe are key to the best product managers: courageous with a growth mindset, perseverant attitude in the face of challenges, and putting the team first. And I look for candidates who lead with a servant-leader approach.
Every team member has $3,000 to invest in their professional development each year.
What types of professional or career development resources are available at your company?
Full-time team members have $3,000 to invest in their professional development each year. Last year, we coordinated to level up our product management skills as a team. We all bought copies of Marty Cagan's "INSPIRED: How to Create Tech Products Customers Love" and had a weekly book club to discuss our learnings, thoughts, and actions together. Then, the team capped off that learning by going to one of Marty Cagan's workshops together. It was a great experience to learn with and from each other.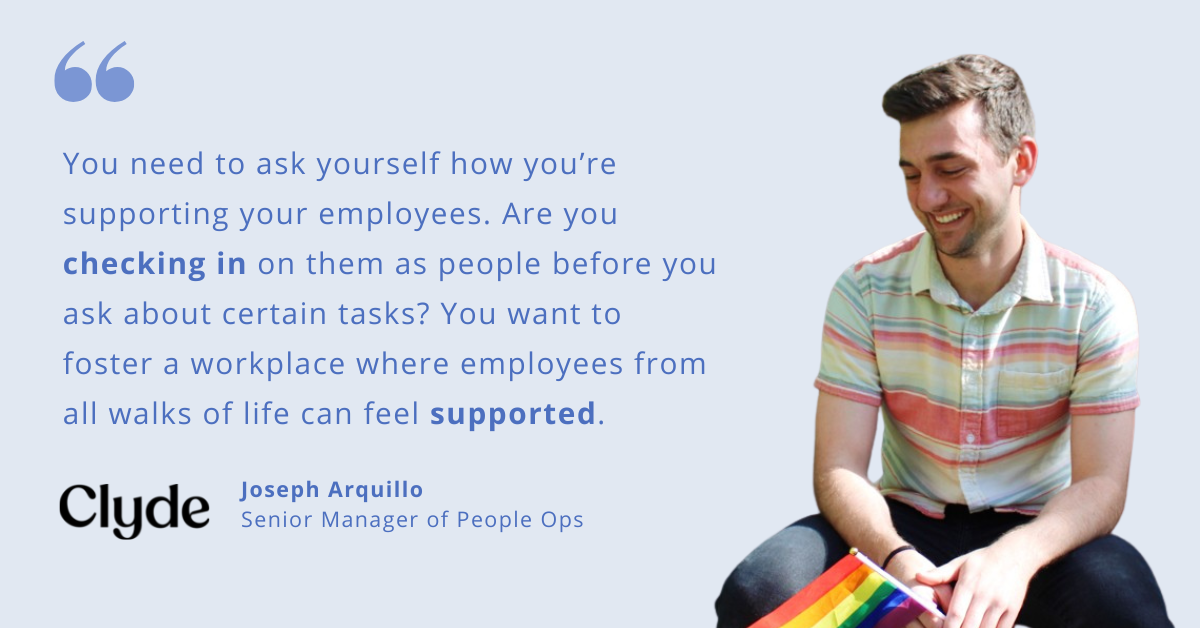 Clyde
Joseph Arquillo doesn't work in Human Resources — he works in People Operations. And the distinction matters.
"It was named 'human resources' because it saw humans as resources, utilized for certain tasks or behaviors. But that's not really what it's about," says Joseph, who is a Senior Manager of People Ops at Clyde.
"Calling it 'people ops' adds back what you lose with 'HR.' My philosophy is that I am there to support you. I am there to work with you, empower you, and enable you so you can be your best self."
For Joseph, a key element of helping employees become their best selves is making sure that the workplace, whether in-person or virtual, is an inclusive space for all. That doesn't happen by accident — it requires a dedicated DEIB strategy and leaders who are committed to asking hard questions of themselves and others.
We sat down with Joseph to hear more about his professional journey, and the practices of leaders who create environments where everyone feels included.
More Than Just a Number
As a college freshman, Joseph planned on sticking with liberal arts when it came to choosing a major. But then he took a class in Boston College's School of Education, and loved its holistic approach to applied psychology.
This inspired him to switch his major to psychology and human development, and select minors in political science, and management and leadership, where he enjoyed learning about organizational psychology.
After graduation, he explored the consulting space to put theory into practice, but found out during an internship at a multinational consulting firm that finance or accounting weren't the places he wanted to build his career.
"Since Big Four companies have 250,000 employees, you become just a number," he says of the experience. "It wasn't my cup of tea. Too corporatized."
That kicked off Joseph's interest in startups.
"It's always fun to get in the weeds! One thing that's very interesting to me is a challenge," he says. "When you're helping a company like Clyde grow and scale, joining when they're at a Series B and helping them get to the next level, you really get to focus on the interaction between people, process, and product," explains Joseph. "You need to hire the right people to work towards increasing efficiencies in all areas, but also make sure that we're enabling them to create a strong product."
6 Keys To Building Inclusive Spaces as a Leader
Across the different industries and companies that Joseph has worked in, he's identified the behaviors that create truly inclusive environments — as well as those that discourage them.
Here's what he's seen:
First, recognize your own privilege. "If you're a man, you have privilege, even if you're a gay male. If you are a white woman, you have racial privilege. It's really important that you're cognizant while you interact with somebody how they might interpret the interaction based on your identity."
Leaders should always speak last. This is important always, but especially in in-person spaces, where it might seem even more nerve-wracking to speak up in a crowd, says Joseph. "You want to make sure you're creating that space for employees who aren't as senior to feel comfortable voicing their thoughts."
And, leaders should use check-ins liberally. "You need to ask yourself how you're supporting your employees. Are you checking in on them as people before you ask about certain tasks? You want to foster a workplace where employees from all walks of life can feel supported," he says.
DEIB isn't just about adding new initiatives — sometimes it's about removing barriers. "You need to remove unnecessary bias," explains Joseph. "That can mean making sure you have appropriate policies and practices that don't hinder people depending on who they are or where they live."
Maximizing participation requires planning with a diversity lens. Joseph has helped the Clyde team gather together and bond as a group. Along the way, he's been careful to consider physical and psychological safety for everyone involved. "For instance, if you're doing an event, do you have someone who's not drinking? Have you set up the environment for people who might have a physical disability, or carefully planned the flow of activities for people who might be neurodivergent?"
Saying you want to be better isn't enough — articulate actions you will take. "Pride is a great example," explains Joseph. "Yes, June is a time to celebrate. But it's also a time to march. And beyond that, how do you show up and celebrate with the LGBTQIA+ community throughout the year?"
Embracing the Unknown
If you visit Joseph's LinkedIn profile, you'll see his personal motto: "Without challenge, change, and a bunch of unknowns, it's no fun."
That belief has led him to study what he's passionate about, to take on new and exciting roles at growing startups, and now, at Clyde, to help formalize what world-class people operations looks like at a fast-growing company.
"I view myself as a connector that really empowers people, challenges teams, and helps drive us towards what I consider to be an improved future," he says. "I feel like it's my responsibility to be the chief advocate for each of our employees, and remove any barriers in the way of their growth."
Want to learn more about what opportunities Clyde offers? Check out their open roles!
READ MORE AND DISCUSS
Show less
Loading...