GET EMAIL UPDATES FROM POWERTOFLY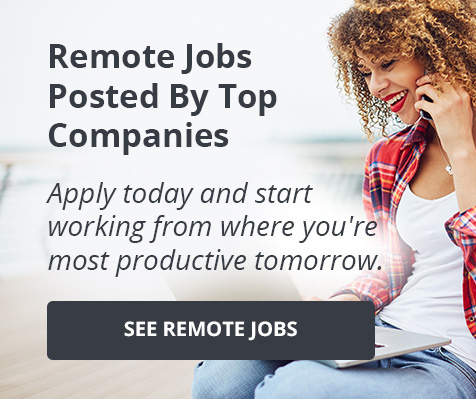 July 29, 2020
Relativity
"The Unique Path to e-Discovery: One Engineer's True Story"
Below is an article originally written by Kristy Esparza at PowerToFly Partner Relativity, and published on July 1, 2020. Go to Relativity's page on PowerToFly to see their open positions and learn more.
Raise your hand if you ended up in e-discovery by happenstance.
The truth is, most of us didn't go to school with big plans to join this incredibly niche industry—especially those in the supporting branches of e-discovery, like marketers, HR folks, and software developers. A lot of us just sort of … fell into it.
Faizan Rahman, a software engineer at Relativity, knows this story all too well. As Relativity's very first apprentice, Faizan went from accountant to front-end developer in a single year. His total career transformation was quick—and anything but easy.
Faizan is one of the many faces behind our software, so we thought we'd try something new today and give him the spotlight on the blog. Read on to learn more about his career swap—and why the challenging journey was worth the reward.
Finding His Passion
In 2013, Faizan graduated from the University of Illinois-Chicago with a bachelor's in accounting. After taking a few years to travel and work abroad, he came back home in 2017 ready to start his career. But accounting just didn't have that ooh-la-la allure anymore.
"I knew some friends who were in accounting work, but they were not happy with it," he says. "So, I decided to do something else. If it's for my entire career, I have to do something I enjoy."
So, Faizan did what anyone looking for a job does. He Googled.
He dived into the depths of the internet looking for a new career that he could feel passionate about and commit to long term. In his searches, the same two words kept popping up: web developer.
"Every website showed the trend that web development is the future and in high demand," says Faizan. "But I didn't know if I'd be able to do it because I didn't have a computer science or web development background."
Faizan isn't the first to want to break into software development from a non-traditional background. In fact, the industry is absolutely booming, and there are a ton of online resources to help prospective programmers gain exposure to the field. Faizan enrolled in some basic online courses, including self-led sites like Udacity, Udemy, and freeCodeCamp, and discovered that coding gave him that rush of excitement he had hoped for.
It was definitely something he wanted to pursue, but he knew he'd need some help.
"In order to do this professionally, I knew I would need a structured program where I could actually learn and create projects. That's when I decided to go to a [coding] boot camp."
The boot camp in question was called Coding Dojo, an immersive, full-time program that promises to teach students full-stack engineering in just 14 weeks.
Faizan was up for the challenge—and in for quite the ride.
Entering the Dojo
Faizan's time at boot camp was intense, to say the least. Technically, Coding Dojo's 14-week program is in session Monday – Friday from 9 a.m. to 5 p.m. Realistically, the days can be much longer, with some spanning into the late evening hours.
For Faizan's part, he'd consistently put in 12-hour days, then follow that up with weekend work to finish assignments and polish the skills he had learned the week prior.
"I knew that it would be very difficult, but I was mentally prepared before I went to the boot camp," he says. "[Coding Dojo] openly and clearly says to everyone who's a potential student that this is not a joke. It's going to be the most difficult thing you've ever been through, and it's not for everyone. It's only for people who are willing to put themselves into it and accept the challenge."
At the end of the 14 weeks, he and eight of his colleagues graduated and, after a two-week break for winter holidays, they entered a week of career readiness training—including an open house with Relativity about a brand-new apprenticeship program.
That's where it all came together for Faizan. He applied for the gig and in June 2019, started as Relativity's first-ever apprentice.
Learning & Doing All at Once
Life as an apprentice was a little calmer than life at Coding Dojo, but it wasn't any less challenging, says Faizan. He learned quickly that being an apprentice doesn't mean you're handed throwaway tasks or busy work. He was in the thick of it almost immediately.
"[The role] was challenging for me because I was new, but also because the work I was doing at the time—conversion of static objects using JavaScript—was not done by anyone else on my team or in my department. It was challenging, but I learned a lot," he says. "I had to learn and do the job at the same time, and if I made any mistakes along the way, my teammates were there to help me."
One of his teammates, a senior staff engineer in the core UI team named Adam Sorna, pulled double duty as Faizan's official mentor.
"The mentorship program was one of the coolest things that ever happened in my life because I was not very experienced, and I was nervous because I had never worked at a software company and never designed software for production. Having a mentor was very good for me," Faizan says. "It was something I had hoped for, and I was really happy because any time I had a question, I had someone to ask that question to. My mentor is very senior and knows about the product deeply and is just a very good guy and wanted to teach me a lot. I was fortunate to have him."
From Apprentice to Employee
Faizan made it through 10 weeks as an apprentice before being offered a full-time position on the team—an offer he accepted with open arms, in part because of the challenging work. But mostly, because of the team and culture.
"I feel I'm accepted very well at Relativity. The culture of our team, as well as Relativity in general, is extremely nice. People are accepting of the fact that we make mistakes, and everyone is accepting of feedback and ready to make changes based on feedback," he says. "The culture was the most important point for me in choosing my offer after the apprenticeship."
Today, Faizan is working on one of our most important initiatives: the new Aero UI. It wasn't something he envisioned when he started, but he's happy to roll with the punches.
"My [initial] intention was to find a job as a backend developer, but because of Aero, we needed more people working on UI/UX side of things. It's not what I was planning, but I feel really lucky to work on it."
When he looks back at his life before the apprenticeship program and his life today, Faizan says he has no regrets.
"Relativity had the chance to look at me for 10 weeks as an apprentice and I had a chance to look at Relativity. And I think it worked out pretty well for both of us."
Kristy Esparza is a member of the marketing team at Relativity, specializing in content creation.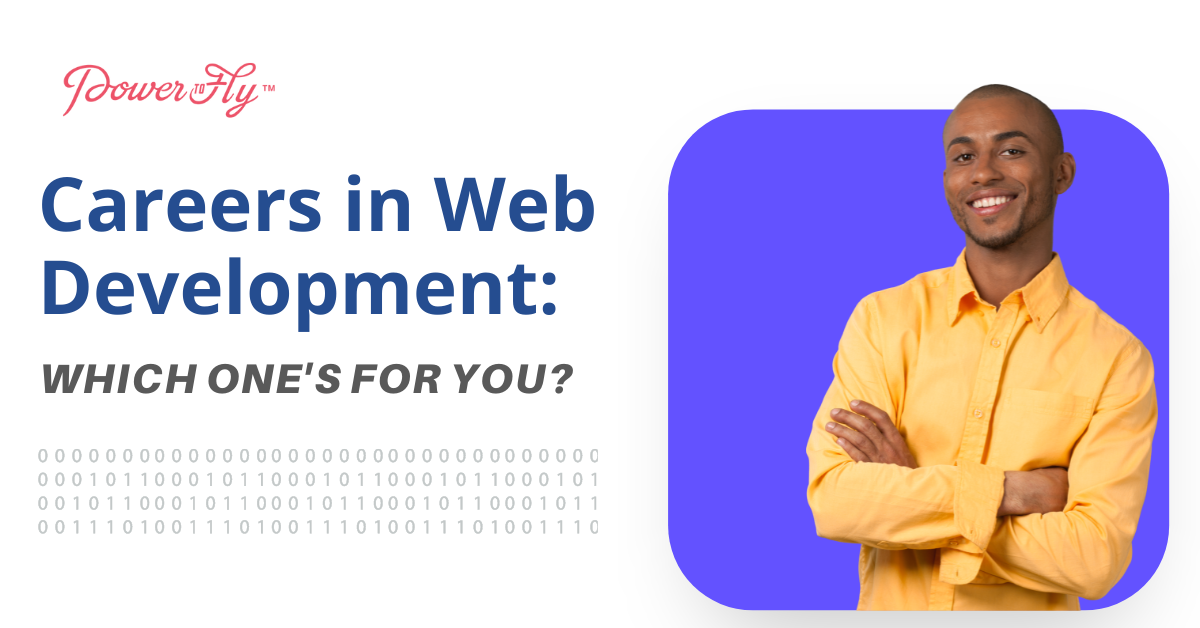 Upskilling and Development
We all have our favorite websites– the ones we frequent, bookmark, and recommend to others. You might even enjoy some website features so much that you've found yourself wondering why they aren't more popular. Or maybe you've experienced times where you were frustrated with a website and wished you could add features or even design your own!
If you've ever found yourself intrigued at the prospect of designing and developing your own websites, then a career as a web developer might be just for you!
As a web developer you would be responsible for coding, designing, optimizing, and maintaining websites. Today, there are over 1.7 billion websites in the world and, in turn, the demand for web developers is on the rise. In order to figure out what kind of web development work best suits you let's start with an introduction to the three main roles in web development that you can choose from.
The Three Types of Web Development Jobs
Front-End Web Development: The Creative Side
Think of front-end development as the décor of a house. The color scheme, furniture, manicured lawns, and overall aesthetic. In terms of a website, front-end development is laser-focused on the appearance of a website and its presentation on different devices. If you're considering a role in front-end development, it's important to learn programming languages such as HTML, CSS, and JavaScript. These three languages go hand-in-hand. HTML allows you to create user interface elements, CSS helps you with stylistic elements, and JavaScript allows you to incorporate online tools and connect your website to back-end functions.
In addition to programming skills, front-end developers need to be detail oriented, creative, willing to keep up with the latest trends in web development, cyber security conscious, and geared toward user-friendly designs. The median salary for a front-end developer can reach well into the $90,000 to $100,000 range.
Back-End Web Development: The Logical Counterpart
While a house can be beautifully decorated, it's incomplete without a solid foundation and efficient infrastructure. Similarly, a well-designed website depends on logical and functional code to power the features of that website. Back-end web development is code-heavy and focused on the specifics of how a website works. If you enjoy the analytical challenge of creating the behind-the-scenes code that powers a website, then back-end development is for you.
Since this role is more code-heavy, it's important that you learn numerous programming languages and understand algorithms and data structures. Some languages that are essential to back-end development are Ruby, Python, SQL, and JavaScript. Back-end developers also ensure that users can successfully retrieve and access data. This requires creating and using APIs (Application Programming Interfaces) which act as messengers that relay data related requests. Additionally, developing the code for the inner workings of a website also requires back-end developers to be conscious of the user interface features designed by front-end developers and to internally mitigate potential security risks. Due to the increased technical aspect of this position, back-end developers normally earn higher salaries than front-end developers. The average median salary for this role is around $118,000 per year.
Full-Stack Web Development: A Little Bit of Everything
A full-stack developer is essentially the Jack (or Jill)-of-all-trades in web development. Full-stack developers need to be knowledgeable about both front-end and back-end roles. This does not necessarily imply that you would need to be an expert in both roles, but you should fully understand the different applications and synergies they each imply. In order to work in this position, you will need to know the programming languages used by front-end and back-end developers. In addition to these languages, full-stack developers also specialize in databases, storage, HTTP, REST, and web architecture.
Full-stack developers are often required to act as liaisons between front-end and back-end developers. Full-stack developers need to be both problem solvers and great communicators. The end goal for a full-stack developer is to ensure that the user's experience is seamless, both on the front-end and on the back-end. In return, you can expect to earn a median salary of $100,000 – $115,000 a year for this role.
Taking the Next Step
Web development is both in-demand and lucrative! All three roles described above contribute to specific aspects of web development and the scope of each one can be customized to the industries and positions you feel best suit you. Regardless of which role you choose, all of them need a foundation in programming.
To gain the programming skills needed in each role, you can enroll in courses or learn independently. Coding bootcamps are a great way to boost your skillset quickly and efficiently.
Click here for some of our highly rated programming bootcamp options! Make sure to check out the discounts available to PowerToFly members.
READ MORE AND DISCUSS
Show less
Loading...