GET EMAIL UPDATES FROM POWERTOFLY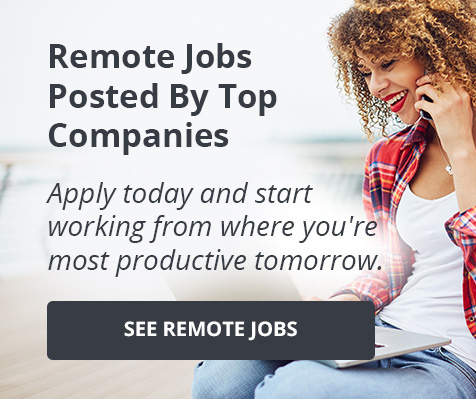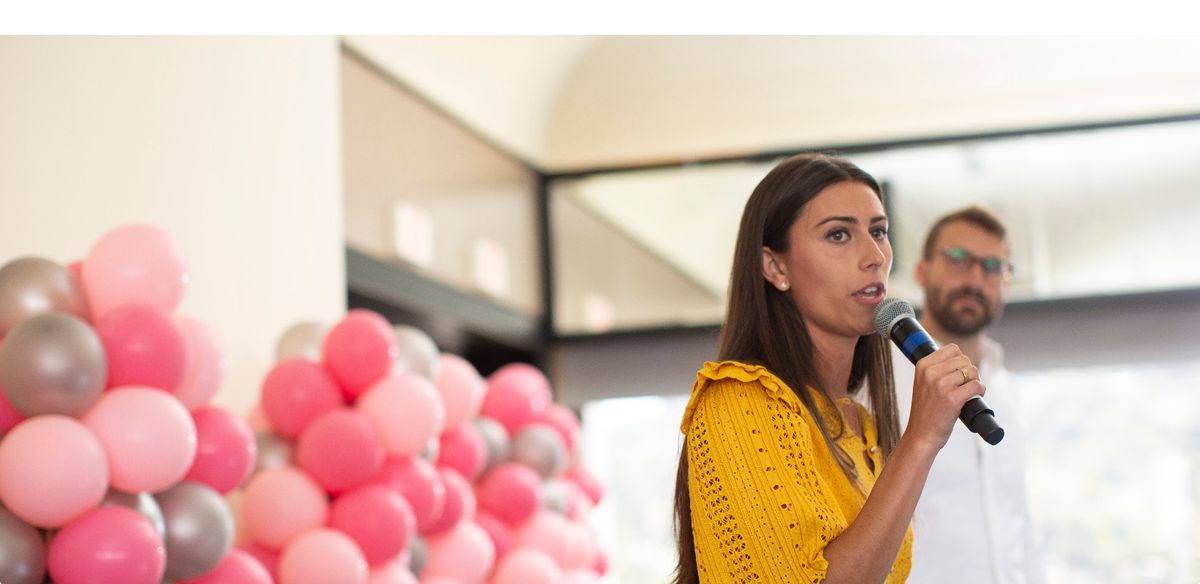 March 30, 2020
VideoAmp
"The Transformation Series Featuring Nicole DeRose"
Below is an article originally written by PowerToFly Partner VideoAmp, and published on March 12, 2020. Go to VideoAmp's page on PowerToFly to see their open positions and learn more.
As a people-first organization, we go the extra mile to provide our Vampers with the ability to grow through championing talent and remaining adaptable to individual needs. Our Transformation Interview Series explores how our people have been able to thrive within their roles and transform both personally and professionally. In this first installment, we sit down with Nicole DeRose to find out more about her journey at VideoAmp.
Tell us about your background before joining VideoAmp and your initial role with the company?

I started my career at a performance marketing agency, working on the digital media team. This agency gave me hands-on experience with programmatic, direct response type of buying. It was a great place to start my career and I wouldn't be where I am now without my agency background but I always knew I eventually wanted to go into sales and after 3 years, I was ready to make my next move!
That led me to my first sales role at a high impact, creative shop. In this role, I had little to no selling experience but I was hungry and passionate so they took a chance on me and for that, I will forever be grateful. After about six months, I was approached by a former colleague about an Account Executive position at VideoAmp, where I would be covering a massive holding company, one that VideoAmp had never touched before. The most exciting part was that I was able to start from the ground up to build a brand new book of business with only six months of sales experience. VideoAmp trusted me with taking on this huge book, and I dove in head-first.
How has your job evolved since you joined the company?
Originally, it was very time-intensive, and I was just one person managing a massive holding company along with a few other independent, smaller agencies. It was exciting when I started to see success after just a few first months of being on the job. Closing a large number of Fortune 500 clients was a thrilling experience as we distinguished ourselves above the competition every single day.
Describe a significant professional challenge that shows how you've helped grow the business and grow professionally?
Before the last three weeks of my first quarter at VideoAmp, I was stressed until I managed to secure a massive deal, which I had initially lost to a competitor. One of the reasons I think we won the business was because despite not getting the deal done initially, I continued to engage with the client and treat them in the same way as I had before. I was building a rapport with them, which ultimately led to us being given a second chance. Before, I had closed a few smaller deals, but nothing as big as this. It was then that I began to fully understand the importance of customer service.
I hit my goal in the first quarter, and that's the moment when I got the confidence to tell myself, "I'm going to crush this," which was thrilling and was a significant factor that led to being promoted to a Senior Account Executive position.
How did the management team at VideoAmp help you to grow from being an individual contributor to being a director of your own team?
After about ten months of being at VideoAmp, I was promoted from Account Executive to Senior Account Executive and realized the company wanted to build a team around me. Allison Felter, the current SVP of Account Sales, played a vital part in my growth. She challenged me and put me in positions where I was out of my comfort zone. Having a mentor who trusts you to make executive decisions and encourages you to throw yourself into any situation gave me the confidence to go out and meet with that VP or SVP. She gave me the confidence to go and crush those meetings on my own without relying on her.
The startup tech environment is challenging -- you need to be self-sufficient and be an individual contributor. But it's easier knowing that Alli is always going to be there to support me. Her ability to push me, trust me and put me in situations where she felt I would succeed ultimately allowed me to grow. Her confidence in me gave me the confidence to go out and win. From Parksey to Ross to any team member, we have an open-door policy at VideoAmp anytime you need guidance. It's definitely a transition to go from individual contributor to having a team of two, soon to be four, but having this support has been so vital for me to grow in my position.
How has the addition of your team members helped your role to grow?
As Michael Parkes, VideoAmp's Chief Revenue Officer, once told me, it's difficult moving from being an individual contributor to becoming a coach. While I still contribute individually, now I'm also onboarding my team members to the Dentsu business. The difficult part is trusting someone to take on your business, and then being able to support them every step along the way. That's where leadership training becomes helpful because you learn how to navigate through those challenges. This company is growing so quickly and with every new person we hire, there's a new process and new materials to understand. It's a lot all at once, so the ability to have leaders out there that care for you is very impactful.
What's been your favorite thing about being a manager so far?
Seeing my team succeed has definitely been the most gratifying part. I have watched them grow from their first pitch to now. Seeing their growth professionally and personally has been the most compelling aspect of this position.
How has VideoAmp's overall culture influenced your growth as a professional?
Everyone here cares so much about your growth. Between Darren and Mary on the Marketing team, Hari and the Product team, everyone is here for the long run, and having that support has helped me grow overall. The leadership team at VideoAmp does a great job of making sure that all teams are collaborating and working toward a common goal to help ourselves grow as individuals.
When I talk about VideoAmp to people, the one thing that is so important to me is career growth. Prior to VideoAmp, I hadn't felt the opportunity to move up within my organization quickly. At VideoAmp, it's not a question of whether or not you're going to be promoted to the next level. If you are doing your job, if you are hitting the numbers, if you're going out on those meetings, you will be rewarded and I think that's special about VideoAmp. It's something that you don't find elsewhere.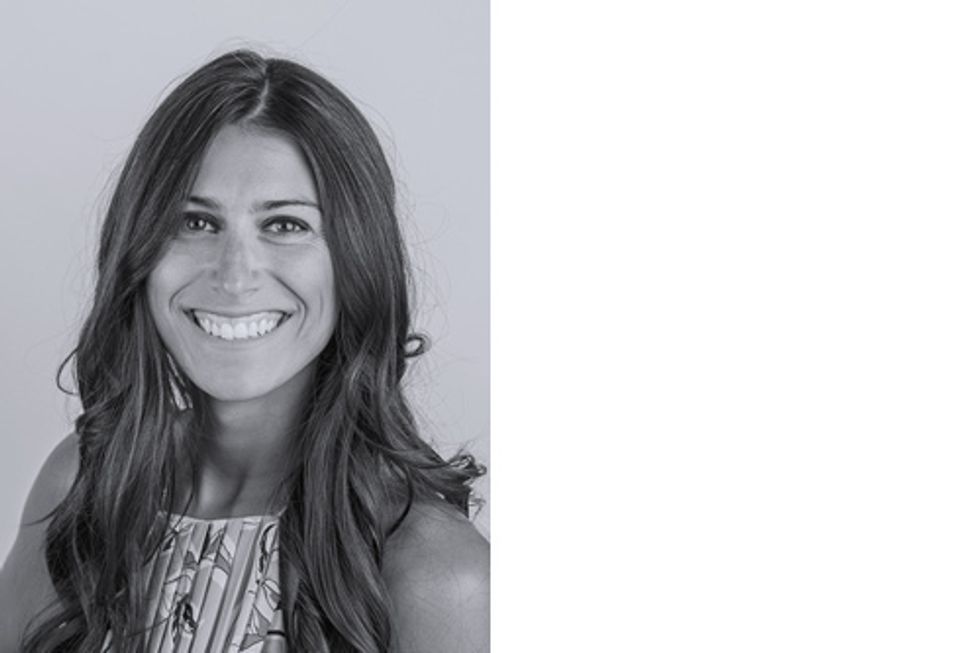 Nicole DeRose, Regional Sales Director

Nicole DeRose is a burst of positive energy that always puts her customers first. As an experienced seller at VideoAmp, she is committed to delivering quantifiable value for her clients and has a strong passion for data-driven tech solutions that are shaking up the industry. Over the past 5 years, she has had the opportunity to work with highly talented individuals at high growth agencies and innovative tech companies and thrives in the ever-changing media landscape.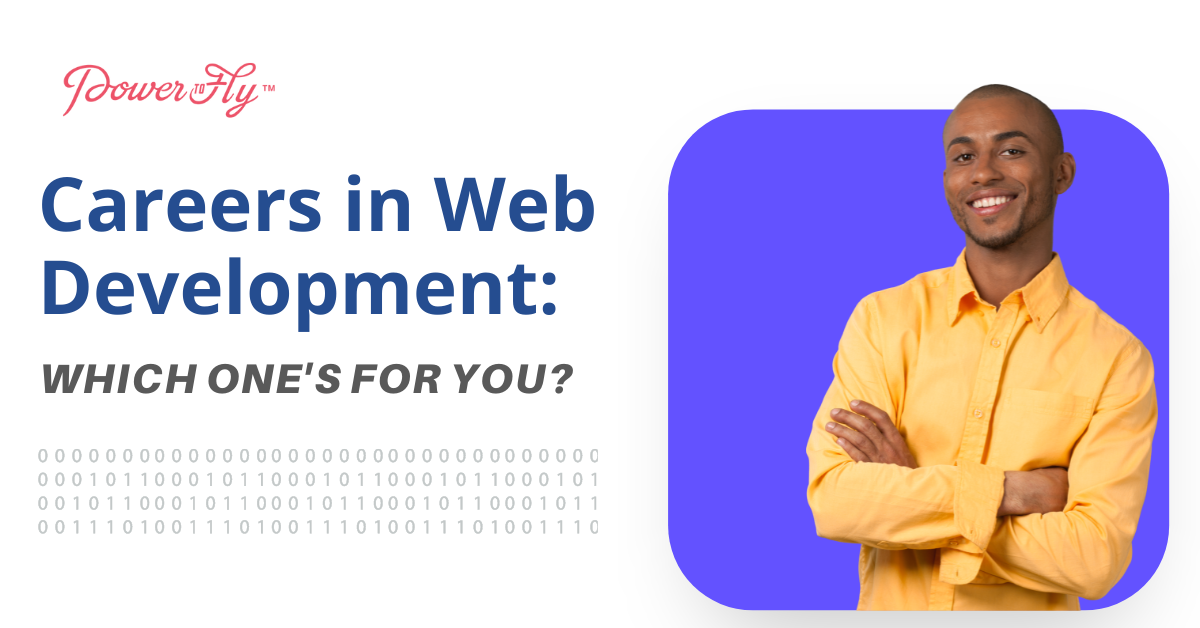 Upskilling and Development
We all have our favorite websites– the ones we frequent, bookmark, and recommend to others. You might even enjoy some website features so much that you've found yourself wondering why they aren't more popular. Or maybe you've experienced times where you were frustrated with a website and wished you could add features or even design your own!
If you've ever found yourself intrigued at the prospect of designing and developing your own websites, then a career as a web developer might be just for you!
As a web developer you would be responsible for coding, designing, optimizing, and maintaining websites. Today, there are over 1.7 billion websites in the world and, in turn, the demand for web developers is on the rise. In order to figure out what kind of web development work best suits you let's start with an introduction to the three main roles in web development that you can choose from.
The Three Types of Web Development Jobs
Front-End Web Development: The Creative Side
Think of front-end development as the décor of a house. The color scheme, furniture, manicured lawns, and overall aesthetic. In terms of a website, front-end development is laser-focused on the appearance of a website and its presentation on different devices. If you're considering a role in front-end development, it's important to learn programming languages such as HTML, CSS, and JavaScript. These three languages go hand-in-hand. HTML allows you to create user interface elements, CSS helps you with stylistic elements, and JavaScript allows you to incorporate online tools and connect your website to back-end functions.
In addition to programming skills, front-end developers need to be detail oriented, creative, willing to keep up with the latest trends in web development, cyber security conscious, and geared toward user-friendly designs. The median salary for a front-end developer can reach well into the $90,000 to $100,000 range.
Back-End Web Development: The Logical Counterpart
While a house can be beautifully decorated, it's incomplete without a solid foundation and efficient infrastructure. Similarly, a well-designed website depends on logical and functional code to power the features of that website. Back-end web development is code-heavy and focused on the specifics of how a website works. If you enjoy the analytical challenge of creating the behind-the-scenes code that powers a website, then back-end development is for you.
Since this role is more code-heavy, it's important that you learn numerous programming languages and understand algorithms and data structures. Some languages that are essential to back-end development are Ruby, Python, SQL, and JavaScript. Back-end developers also ensure that users can successfully retrieve and access data. This requires creating and using APIs (Application Programming Interfaces) which act as messengers that relay data related requests. Additionally, developing the code for the inner workings of a website also requires back-end developers to be conscious of the user interface features designed by front-end developers and to internally mitigate potential security risks. Due to the increased technical aspect of this position, back-end developers normally earn higher salaries than front-end developers. The average median salary for this role is around $118,000 per year.
Full-Stack Web Development: A Little Bit of Everything
A full-stack developer is essentially the Jack (or Jill)-of-all-trades in web development. Full-stack developers need to be knowledgeable about both front-end and back-end roles. This does not necessarily imply that you would need to be an expert in both roles, but you should fully understand the different applications and synergies they each imply. In order to work in this position, you will need to know the programming languages used by front-end and back-end developers. In addition to these languages, full-stack developers also specialize in databases, storage, HTTP, REST, and web architecture.
Full-stack developers are often required to act as liaisons between front-end and back-end developers. Full-stack developers need to be both problem solvers and great communicators. The end goal for a full-stack developer is to ensure that the user's experience is seamless, both on the front-end and on the back-end. In return, you can expect to earn a median salary of $100,000 – $115,000 a year for this role.
Taking the Next Step
Web development is both in-demand and lucrative! All three roles described above contribute to specific aspects of web development and the scope of each one can be customized to the industries and positions you feel best suit you. Regardless of which role you choose, all of them need a foundation in programming.
To gain the programming skills needed in each role, you can enroll in courses or learn independently. Coding bootcamps are a great way to boost your skillset quickly and efficiently.
Click here for some of our highly rated programming bootcamp options! Make sure to check out the discounts available to PowerToFly members.
READ MORE AND DISCUSS
Show less
Loading...