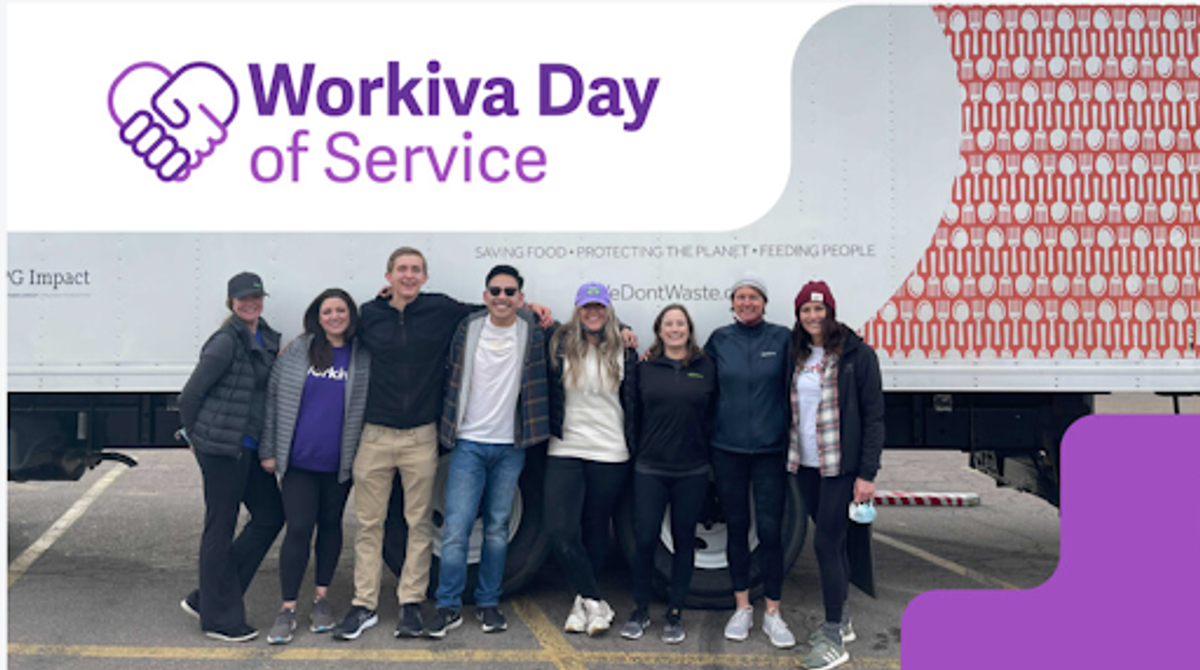 Workiva
March 17 is a day of significance for Workiva. It marks the anniversary of the release of the company's SEC reporting solution in 2010 and the launch of Wdesk in 2013, and they've continued to celebrate the day annually as "Workiva Day." This year, Workiva celebrated their 12th Workiva Day with a company-wide day of service. Because what better way to reinforce a commitment to building a better future than empowering employees all around the globe to come together and give back?!
The first-ever Workiva Day of Service was a huge success. Hundreds of employees participated in a variety of volunteer activities like preparing meals at food banks, cleaning beaches, building bikes, writing cards, and much more. In total, Workiva employees tracked nearly 3,000 volunteer hours across 100 different charitable organizations.
Here are just a few ways in which employees gave back on Workiva Day:
Cards for Seniors
Amy Cantin, Office Manager, and other employees in our Sault Ste Marie office chose to spend their day getting crafty and making cards for a local nursing home in their community. This is what she had to say about the experience:
"I felt strongly that this activity would be great to show support to those in our community who might not have many visitors or receive mail, especially with all the covid-19 regulations we have had over the last two years. It was great that Workiva allowed us time to figure out how to give back to others and be able to do that with other employees. I think that helping others is really important and it makes me feel happy that I had the opportunity to help some residents at the Davey Home, maybe feel less isolated and lonely and just bring a smile to their faces!"
Outdoor Alliance of Story County
One of the Engineering teams from our Ames, Iowa office paired up with Outdoor Alliance of Story County (OASCO) to remove 1220 lbs. of trash from the trails around the South Skunk River in Ames, Iowa where our Headquarters is located. One of the participants, Greg Thompson, Senior Software Engineer, shared his experience helping keep the Ames community clean alongside his coworkers.
"It took a lot of guidance from OASCO and 3 truckloads of garbage to the Ames Resource Recovery Plant. We really enjoyed the Workiva Day of Service. We were able to use it as a team-building outing where we could get outside, get some exercise, and do some good in the community!"
YMCA Supportive Housing Campus
Others decided to spend their day at the YMCA Supportive Housing Campus in Des Moines, Iowa. This is the only campus of this kind in North America and provides secure permanent housing, supplemented by supportive services for 140+ residents.
"On the 12th anniversary of our company, I'm feeling grateful to have the opportunity to give back to the community on Workiva Day of Service," said Diana Cam, Senior Director of Partner Marketing. "We had a blast making May Day treats for the residents."
MeerBomenNu
Our Amsterdam team also participated in several projects! One of them was pairing up with MeerBomenNu in the planting of trees across their community. This is what one of the participants, Celine Hauwing, Intern - Financial Reporting, said about her experience: "It was fun to gather as a company to celebrate our success and achievements, especially when #Workivians are able to give back to the community as a way to commemorate this occasion." The team planted 130 trees and shrubs during their service event, and they are planning to return to do service with this organization in the future.
Gallatin Valley Land Trust
Workivians in Montana gathered to clean up the Bozeman pond and Story Mill Park with the help of some very special four-legged friends!
Tiffany Feisthamel, Office Manager, spoke about this new way of celebrating Workiva Day by helping the community: "It's great that Workiva gives all employees volunteer time every year, but it was even better to have an extra 8 hours this year for everyone to dedicate a day to volunteering together. It felt like teamwork! Getting to do something good for our community was a great way to celebrate Workiva Day!"
Wish for Wheels
About 50 Workivians in Denver decided to spend the day unloading, assembling, quality checking, and handing out bikes to elementary school students in a low income community.
Jared Hayes, Lead Customer Success Manager, shared: "Working with the Wish for Wheels organization, 50 kids were able to leave with a new bike. Workivians partnered up and helped the kids get their bike adjusted to their height and their helmet fitted before sending them on their way. During that time we were able to chat with the kids about their day and how they plan on using their bike. They were so excited to be able to leave with a new bike that they got to claim as their own. We were excited to share that experience with them and to encourage them to enjoy their new bike outside as the weather gets warmer."
Habitat For Humanity
Here are some more Workivians in action, helping to build a house with Habitat for Humanity in Des Moines.
Erica Andersen, Senior Manager of Sales Operations - Partnerships & Government, said about her experience: "I think we all learned we enjoy our desk jobs, but had so much fun and learned a few tricks of the trade."
Want to see more? Follow us on Instagram to see what else Workivians are up to! And check our current job postings on our Careers page.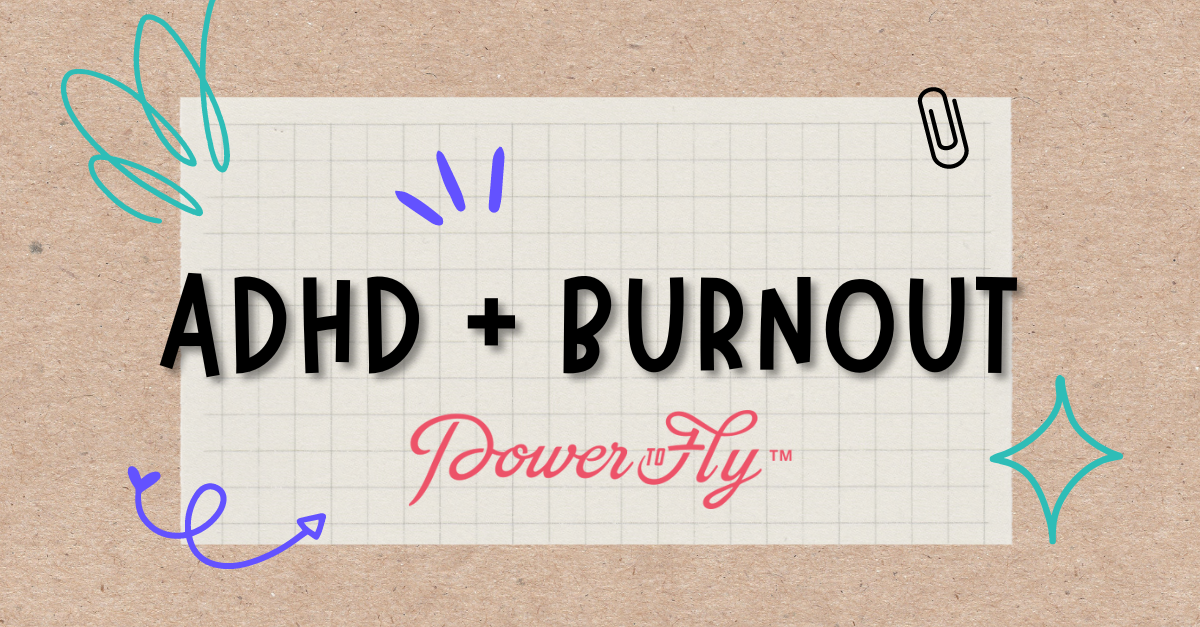 Diversity, Equity, and Inclusion
Have you ever been so exhausted that you quit your job?
You may have been experiencing burnout.
Burnout is characterized by overwhelming exhaustion, detachment from your work, and a sense of ineffectiveness.
And while anyone can experience burnout, if you have ADHD, you may be more susceptible to it.
Before you get to the point where quitting feels like your only option, there are steps you can take to set healthy boundaries and start feeling more like yourself again. Read on to learn how you can recognize burnout in yourself, and what to do if you're experiencing it!
How Does ADHD Burnout Feel?
There are some clear signs that you're burning out, but ADHD can make the descent to burnout harder to detect. These warning signs include:
Lack of motivation - not wanting to do the things you need to do or the things you love.
Exhaustion - feeling overly tired both mentally and physically.
Irritability and mental fatigue - feeling short-tempered, mean, or like you snap easily.
Physical discomfort - body aches, low energy levels, and general pain.
Negative outlook - the tendency to find something wrong with nearly everything.
Emotional dysregulation - feeling weepy, sad, or unable to smile or connect with others.
Generally, burnout starts with taking on too much. Exhaustion creeps in, and you feel like every day is working against you because you are constantly overwhelmed. You may start to feel like the entire world is spinning out of control, or like no matter what you do you can't keep up (or catch up).

If this resonates with you, you might be on the road to ADHD burnout.
Why People with ADHD Can Be More Susceptible to Burnout
So why does ADHD make some folks more susceptible to burnout? There are a few common ADHD traits that often result in behaviors correlated with burnout (taking on too much, working too long, etc.):
Hyperfocus - ADHD is not exclusively about attention deficits. In fact, hyperfocus is the opposite – a deep, intense concentration to the point of being oblivious to your surroundings. Per WebMD, hyperfocus is a state of highly-focused attention that lasts for an extended period of time. You concentrate on something so hard that you lose track of everything else going on around you. When hyperfocus sets in at work, it can be hard to unplug or be aware of the people and environment around you.
Time Tracking - Losing track of time is one thing, but if you find yourself losing track of hours without realizing it, that could be related to burnout. People with ADHD perceive time not as a sequence of events the way others usually do, but as a diffuse collection of events viscerally connected to the people, activities, and emotions that fill them.
Difficulty Prioritizing - Do you take on too much and then struggle to prioritize it? When someone asks for help, does everything often go to the wayside so you can jump in? Or maybe the daunting anticipation of the tasks ahead prevents you from starting. Per ADDitude, ADHD impacts your temporal processing abilities, which can affect executive functioning.
Combating ADHD Burnout
If you think you may be suffering from ADHD burnout, there are a few ways to take back control. Here are three tips for combating ADHD burnout:
Reserve Your Yeses - Pump the brakes when you recognize the early signs of ADHD burnout. Start reserving your yeses right away. Say no, and practice not apologizing. It is okay to say, "I have a lot on my plate right now and cannot take that on. Thanks for thinking of me." Saying no is nothing to apologize for, and it should be celebrated! You are working to protect your energy above all else.
Practice Over-Estimating - If you think you could knock something out in a day, give yourself a week. Overestimate on time and allow yourself the grace to have a little more time than usual to complete projects. Slowing down when starting a new job or role will help you produce high-quality work and prevent ADHD burnout.
Drop the Mask - Be honest with your employer and friends. Let them know that although you seem to keep up internally, you struggle. Identifying ADHD burnout from the outside can be extremely difficult. Your honesty and transparency will position you to determine if your environment is supportive and inclusive.
How to Support Colleagues Dealing with ADHD Burnout
The experiences above may not resonate with you personally, but perhaps you've noticed other people you work with describe or experience them.
If you're a manager, there are several ways you can support colleagues with ADHD (as well as neurodivergent employees more generally) to help prevent burnout. Ask for clarity on when they have felt the most supported at work. Discovery questions like, "how did you feel at that time?" or "how was the pace of that project?" can help you to understand their actual capacity.
Download this free guide
if you're looking for more ways to support your neurodivergent coworkers. Work with your DEIB and HR team to develop new neurodivergent inclusivity standards to help you stay ahead of the ADHD burnout cycle.
READ MORE AND DISCUSS
Show less
Loading...