GET EMAIL UPDATES FROM POWERTOFLY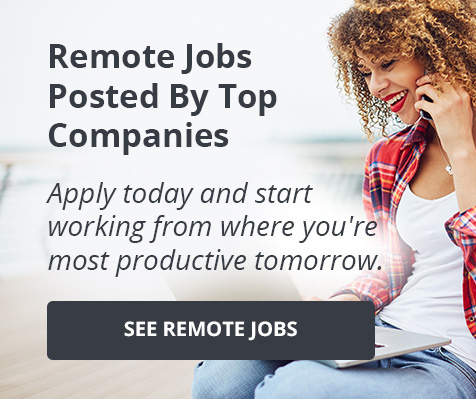 February 26, 2019
popular
8 Companies Hiring NOW in Philly That Are Leading the Way with Workplace Flexibility
In my experience, one of the worst parts of starting a new job is not being sure at what point you can ask your boss for flexibility. How hard and for how long do you have to work before they'll trust you if you ask to leave an hour early to go to a doctor's appointment, or to shift your hours so they're better aligned with drop off time at your child's daycare?
---
As a young management trainee during my first year out of college, I fielded lots of these questions from my new employees. "Can I switch my hours tomorrow so I can make it to my daughter's soccer game?" "Can I leave 15 minutes early each day so I can pick my kids up on time?"
They were always asked hesitantly, as if merely asking for some leeway might suggest they weren't a good employee. Initially, I didn't know how to answer these questions - surely I couldn't say yes to each request. What if other employees who hadn't asked thought these kinds of arrangements were unfair? So I sat down with my boss to ask what to do, and he gave me some of the best advice I ever got: "We're people first, employees second."
If you don't help your employees feel satisfied in their personal lives, they might show up to work on time, but they won't really show up. Better to have a parent leave 15 minutes early, happy they'll be on time to pick up their child, than keep them until the end of work hours and make them stressed and frustrated each day, worried they won't arrive on time.
And the research backs this up:
A 2005 study conducted by Corporate Voices found that 95% of employees working in an environment where the manager is sensitive to work and personal life (including informal flexibility) felt motivated to exceed expectations, compared to 80% of employees in environments where the manager wasn't sensitive to needs for informal flexibility.
The same study found that at Bristol-Myers Squibb, 71% of employees thought informal flexibility was 'very important.' For women, it mattered even more -- 78% of women said it was 'very important' to their staying with the company, compared to 65% of men.
What I was doing with my employees would be considered informal flexibility - making arrangements on a case-by-case basis, because the company cared about its employees, but had no official policy regarding flexible work schedules. And clearly, this informal flexibility is important and creates positive outcomes for businesses.
However, a lack of policy and/or transparency about the fact that the company values and offers flexibility is often what creates confusion and anxiety when someone begins a new job. Companies that speak openly about flexible work arrangements can see even more benefits: A Cisco study found that 64% of employees would opt for a lower paying job if they could work away from the office. (If you need more data to persuade your company to implement workplace flexibility, check out the business case Deloitte lays out here.)
And if your current company is a lost cause, check out these 8 companies hiring now in the Philly area that are leading the way with workplace flexibility - a new declaration of independence, if you will, that will help revolutionize the American workplace.
Companies Leading the Way with Workplace Flexibility:
Talent
10 Full-Time Roles You Can Do Remotely!
Work-from-home jobs sometimes get a bad reputation: low pay, repetitive work, micromanagement... the list goes on. But if one good thing has come out of the pandemic, it's that it's redefined working from home. Remote work has come a long way, and the opportunities to work from home in 2022 are more promising than ever before.

If you're like me, and freelance, task-oriented remote jobs like article writing, data entry, transcription, or professional survey taking (yep, that exists), aren't your thing - don't worry. There are more full-time remote opportunities than ever before that offer you the freedom to manage your own time, the security of consistent monthly income, the support of a team, and the promise of growth. In fact, we've got over 5,000 on PowerToFly.
So, if you're looking for a remote opportunity in 2022 that will push you to develop professionally, look no further than our list of the 10 best work-from-home jobs. And by best, we mean fun, challenging roles that will help you grow, while making a respectable income.
All the jobs listed have average salaries between 45 and 119k, and have average or higher-than-average growth potential (based off of the U.S. Bureau of Labor Statistics' predictions for growth from 2018 to 2028 and/or LinkedIn's 2020 Emerging Jobs Report).
10 Best Work-From-Home (Remote) Jobs for 2022
Jobs sorted from highest to lowest average salary. (Salary data taken from ZipRecruiter, Glassdoor, LinkedIn, and/or the U.S. BLS depending on availability and specificity to remote roles.)
-----

Interested in one of the roles above? Check out these resources for landing your dream remote job and get ready to reap the full benefits of remote work in 2022— doing what you like, where you like. Good luck!
[A version of this article was originally published on Dec. 19, 2018]

READ MORE AND DISCUSS
Show less
Loading...