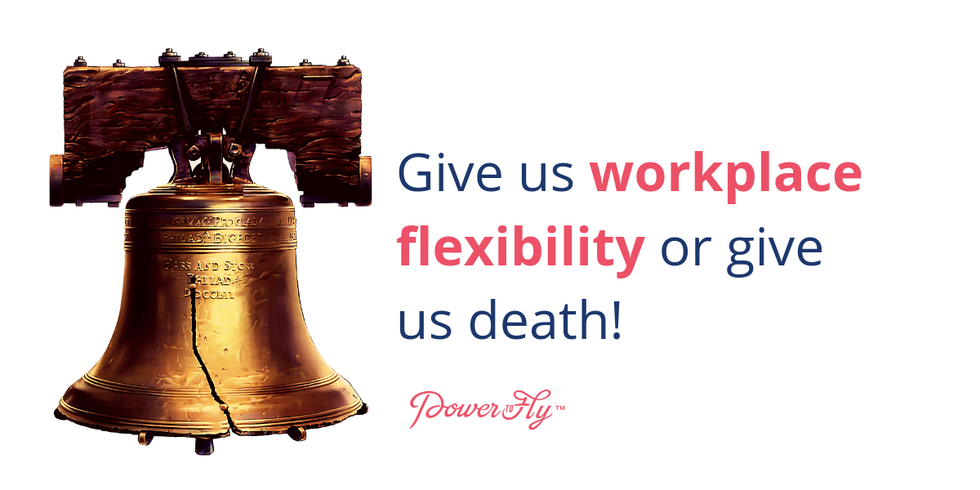 popular
In my experience, one of the worst parts of starting a new job is not being sure at what point you can ask your boss for flexibility. How hard and for how long do you have to work before they'll trust you if you ask to leave an hour early to go to a doctor's appointment, or to shift your hours so they're better aligned with drop off time at your child's daycare?
---
As a young management trainee during my first year out of college, I fielded lots of these questions from my new employees. "Can I switch my hours tomorrow so I can make it to my daughter's soccer game?" "Can I leave 15 minutes early each day so I can pick my kids up on time?"
They were always asked hesitantly, as if merely asking for some leeway might suggest they weren't a good employee. Initially, I didn't know how to answer these questions - surely I couldn't say yes to each request. What if other employees who hadn't asked thought these kinds of arrangements were unfair? So I sat down with my boss to ask what to do, and he gave me some of the best advice I ever got: "We're people first, employees second."
If you don't help your employees feel satisfied in their personal lives, they might show up to work on time, but they won't really show up. Better to have a parent leave 15 minutes early, happy they'll be on time to pick up their child, than keep them until the end of work hours and make them stressed and frustrated each day, worried they won't arrive on time.
And the research backs this up:
A 2005 study conducted by Corporate Voices found that 95% of employees working in an environment where the manager is sensitive to work and personal life (including informal flexibility) felt motivated to exceed expectations, compared to 80% of employees in environments where the manager wasn't sensitive to needs for informal flexibility.
The same study found that at Bristol-Myers Squibb, 71% of employees thought informal flexibility was 'very important.' For women, it mattered even more -- 78% of women said it was 'very important' to their staying with the company, compared to 65% of men.
What I was doing with my employees would be considered informal flexibility - making arrangements on a case-by-case basis, because the company cared about its employees, but had no official policy regarding flexible work schedules. And clearly, this informal flexibility is important and creates positive outcomes for businesses.
However, a lack of policy and/or transparency about the fact that the company values and offers flexibility is often what creates confusion and anxiety when someone begins a new job. Companies that speak openly about flexible work arrangements can see even more benefits: A Cisco study found that 64% of employees would opt for a lower paying job if they could work away from the office. (If you need more data to persuade your company to implement workplace flexibility, check out the business case Deloitte lays out here.)
And if your current company is a lost cause, check out these 8 companies hiring now in the Philly area that are leading the way with workplace flexibility - a new declaration of independence, if you will, that will help revolutionize the American workplace.
Companies Leading the Way with Workplace Flexibility: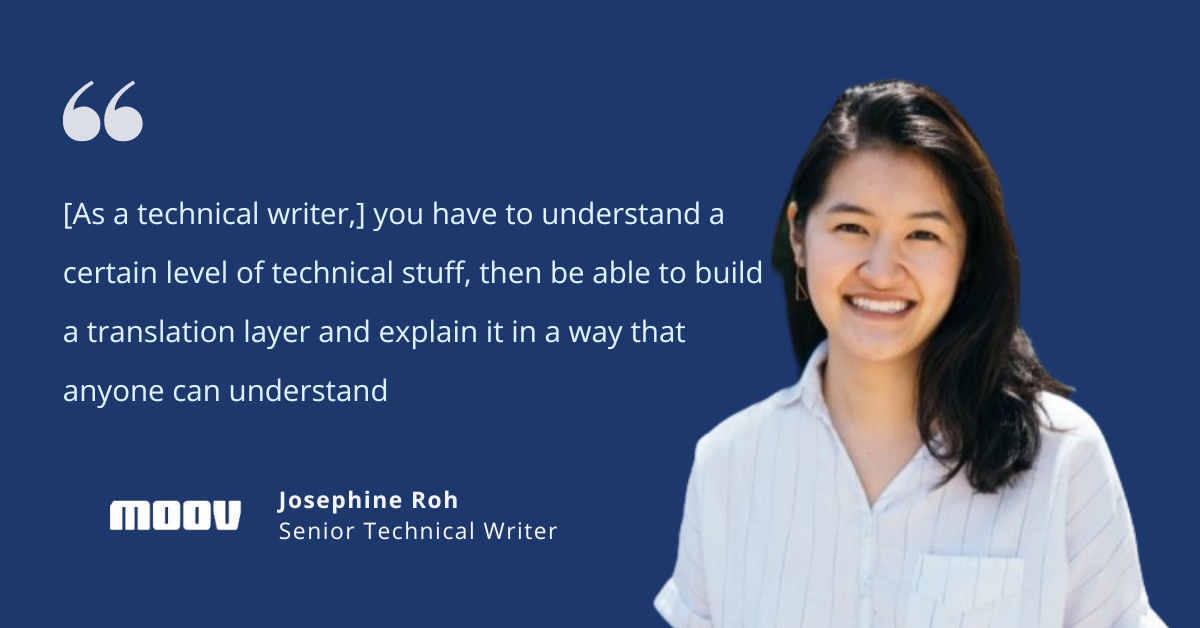 Moov Financial
Josephine Roh loves brunch. Particularly hosting it — and bringing special dishes to life to share with her friends.
The latest recipe she's mastered is for lemon ricotta pancakes.
Cooking is part art and part science, which might be why the senior technical writer for fintech platform Moov is such a big fan of it.
"I've always liked using both sides of my brain," says Josephine, who studied English literature in college, in line with her right-brain strengths, but also added an economics major to sharpen the analytical left side of her brain. She credits this double-barreled approach with setting her up well for her current career.
"It prepared me to be a holistically well-rounded person when it comes to how I think and work," she says.
We sat down with Josephine to hear more about how she found her way into a career in technical writing, as well as the tips and tricks she has for people interested in following in her footsteps.
A Career Exploration
Josephine started her tech career in customer success at an edtech startup. "It was great training because at a startup you wear lots of hats," she recalls, noting experiences in user research and operations. After trying a more quantitative-heavy role that gave her exposure to fintech, she realized she wanted something more creative, with an innovative, distributed company.
That's how she found Moov.
"I was looking for a place with a remote-first culture, and Moov stood out. Some places were hybrid, or said, 'Maybe we'll go back to the office,' but Moov originated without an office and intended to stay that way," she says. "But I didn't want it to just be remote — I also wanted it to be very human."
To Josephine, that meant a culture of coworkers getting to know each other, respecting each other, and caring about each other — which is how she's experienced Moov's culture.
"There's a lot of mutual understanding," she says. "Something kind of sweet Moov does is this monthly "unbemoovable" meeting where someone shares their story, with pictures, to the extent that they want to. We've heard a lot of nontraditional, exciting stories, including from career switchers, and it lends itself to an angle of diversity and creativity that feels like a very healthy, human-first culture."
Her first few months on the job were spent learning about the product, coming up the curve on technical writing, and pulling together documentation. After finishing the first set of docs, Josephine decided to start focusing on making Moov's documentation better.
Her manager saw and appreciated Josephine's initiative and promoted her to senior technical writer, which made her feel like she had chosen the right environment for her growth.
"Moov has let me run with this, building our docs from the ground up because there wasn't red tape. There weren't people standing in my way saying, 'No, this is not how you do it.' Me being comfortable with that ambiguity and trusting that people like my manager were supporting me, allowed me to be able to grow in my career to where I am now," she says.
Technical Writing: An Intro and 5 Tips
Josephine explains what technical writing is by referencing a multi-layered puzzle. "You have to understand a certain level of technical stuff, then be able to build a translation layer and explain it in a way that anyone can understand," she says.
"It's about writing guides and documents that help developers implement or integrate with different software. It requires some level of knowledge of how developers think and speak, as well as the tools that they're going to be using to make things happen." That can take the form of API-heavy reference documents, which are more technical, or more "prose-y guides" that explain more holistically what a feature is and how to use it.
Here's what Josephine recommends to others interested in the field:
Make sure you have the right skill set. "Tech writing is good for folks who like writing, and don't mind writing about things that they don't yet understand, who are comfortable with ambiguity or diving into the challenge of learning something new and very specific." Other key skills, per Josephine: interviewing, talking to people, process management, research, relationship building, editing, writing (duh!), and empathy (to imagine the final product from different audiences' points of view).
Brush up on key tools. "I'd recommend that future tech writers learn the suite of tools they'd work with. It's almost imperative that you would know Markdown, which is kind of like HTML, but it's the language that formats text. It's what most tech writers type in, basically. It would be good to know how API references are generated, too, and also helpful to know how to work with GitHub."
Interview other tech writers! "People are super open to talking about their experiences and because it's different at every company, you may want to get a more holistic perspective and talk to a couple of people. The company really makes or breaks your experience."
Practice, practice, practice. "Look at the world of open source. If you want hands-on experience, look for a project with incomplete documentation and ask the owner if you can help with documenting it!"
Find communities to learn with. Josephine says that the online technical writing community is active and generous. "There are communities for any question you might have about tech writing, as well as free resources. I definitely recommend them." As far as specific resources and communities go, Josephine personally suggests the following:
If Moov sounds to you like an interesting place to work, check out their open roles!
READ MORE AND DISCUSS
Show less
Loading...